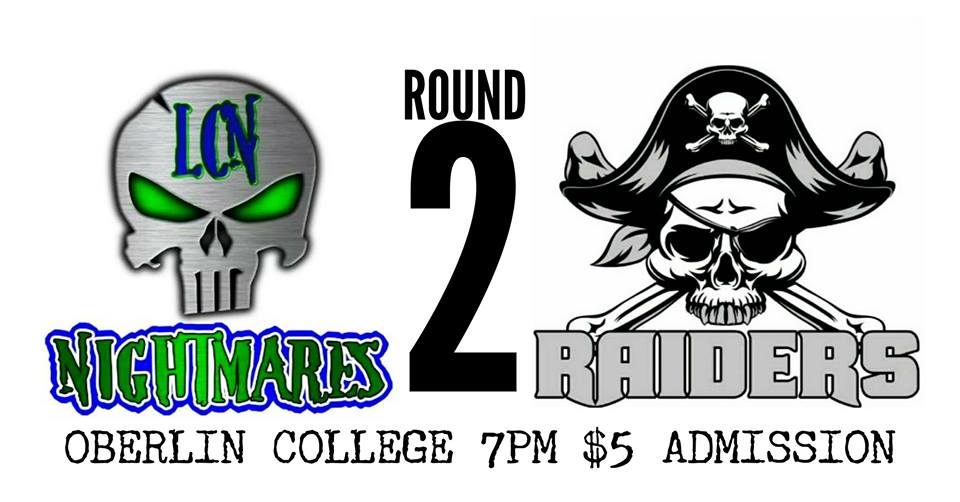 This Saturday at 7 p.m. is the regular season finale for The Lorain Count Nightmares as they play host to The Ohio Raiders.  This is the second matchup this season between division rivals as the Raiders took the first game all the way back in Week 2 at Medina High School.
I sat down with Head Coach Jamie Ray Adams as he prepares his team for this week's big matchup.  He is busy with his duel roles as coach and player, but as always, he took time out for five questions with NEOSI.
How big was that win last week against the Storm?
The win was huge, for more than the obvious reason of getting back on track.  The game was a test to make sure that our new play callers and myself were able to function on a high level.  As a whole, it was our most complete performance as a team on all facets of the game.
How did it feel to come off the sidelines and help out the defense as a player?
It felt good to put the pads on.  I will continue as a player for the remainder of the season as it is what is best for the team.  That opinion is of our coaches and other players so I am happy to help us win within the white lines.
How do you feel Coach Blue and Ken Adams did last week calling the plays?
I think they did a phenomenal job calling plays.  They have taken what we initially installed and made some personal tweaks to spark the team, give them a breath of fresh air and it seemingly worked.  The two of them have an incredible level of football I.Q. so it was an easy move to give them play calling duties.
How do you beat the Raiders this week?
The biggest thing we need to do is build off of the performance of this past Saturday.  We are incredibly talented, so all we need to do is execute to the best of our abilities and we will come out victorious.
Besides the ones we already know that the team is dealing with, are their any other injuries your squad is hampered by this week?
No new injuries to report.

NEO Sports Insiders Newsletter
Sign up to receive our NEOSI newsletter, and keep up to date with all the latest Cleveland sports news.