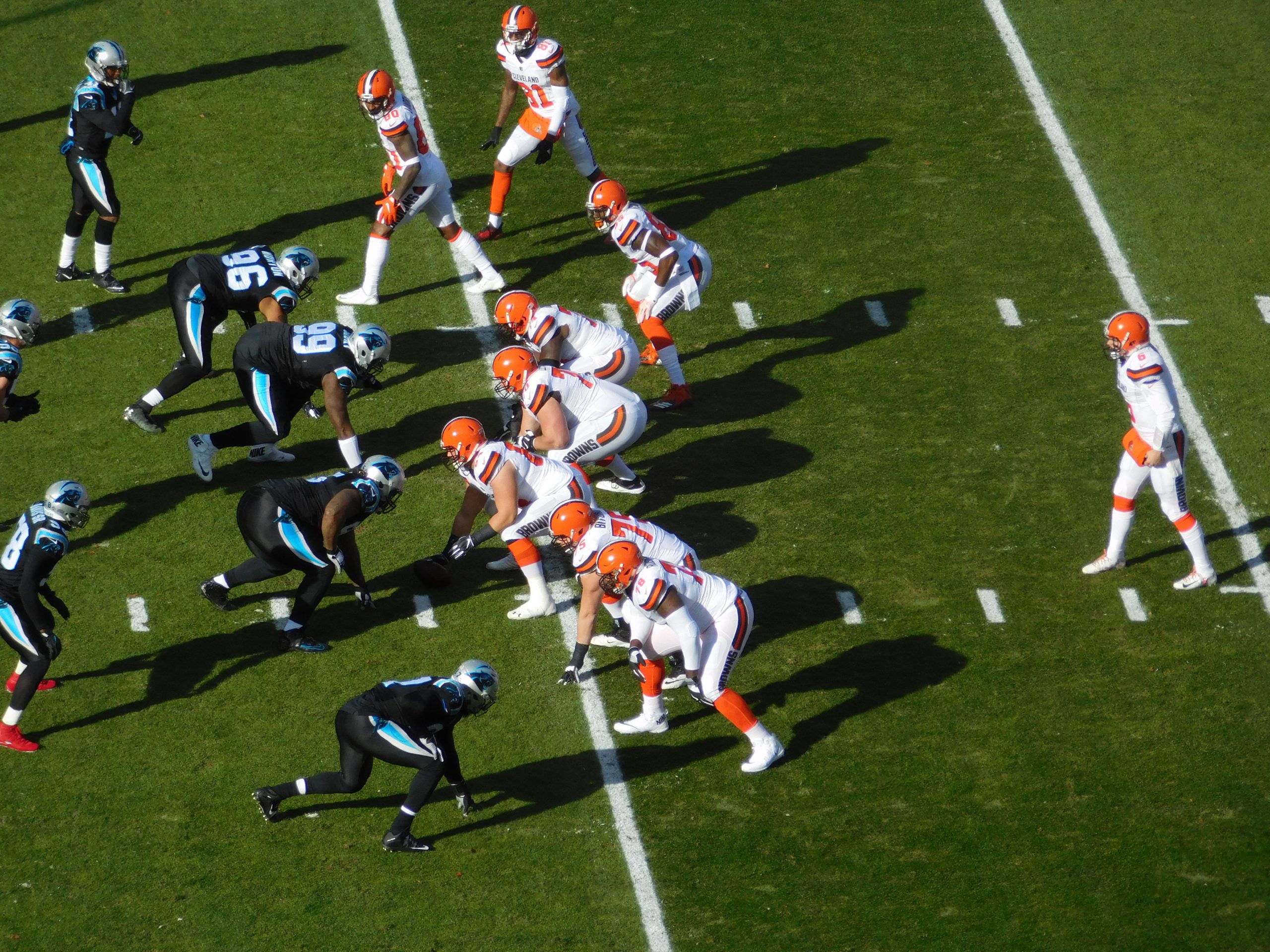 The Cleveland Browns are celebrating their 75th anniversary this year, and they've had quite the illustrious history. From 1946 to 1983, the team claimed 18 divisional titles, obtained eight league championships, and managed to make it to the playoffs in 24 seasons. 
Not only that, but they've have had some of the best players in the history of the sport, with at least 16 of them getting inducted into the Football Hall of Fame, including: Paul Brown, F. Gatski, Jim Brown, Len Ford, Lou Groza, Otto Graham, Bobby Mitchell, Gene Hickerson, Leroy Kelly, Dante Lavelli, Joe DeLamielleure, Mike McCormack, Marion Motley, Paul Warfield, Bill Willis, and Ozzie Newsome.
But somewhere along the line, they seemed to have lost their way, with many people blaming this on poor management and the fact that the team goes through coaches at a record pace. Heck, their losing streak was so bad at one point that Bud Light ran a promotion promising free beer for the city if they'd just win a game, and it took forever for the team to come through and win one!
Thankfully, things turned around in 2020, where they came away with an 11-5 record. But sadly, this year they've failed to improve on that, currently sitting at the bottom of the AFC North standings with a 7-8 record, and a tough matchup against the Steelers at Heinz Field next Monday, January 3rd.
Needless to say, the season hasn't exactly gone the way fans had hoped for, and it does not look like the Cleveland Browns have any hopes of winning the title, with statistics from OddsShark.com show that the team has a lower chance of winning. The team structure is also unstable, with changes all the time, and this is causing them to lose out on many opportunities.
However, it hasn't been all bad for the Browns, and several players have been playing well and are the reason the team have made it as far as they have. They include renown players such as Jarvis Landry, Baker Mayfield, Myles Garrett, Nick Chubb, David Njoku, Anthony Walker, and Chase McLaughlin. These players have been a driving force behind the team's winning games, delivering a fairly good performance even though the number of wins has not improved in recent years. Other players are also leaving the team all the time, which could be another explanation for the inconsistent performance and lack of victories from the team.
Some players that are expected to move on from the Browns include Rashard Higgins, Malik Jackson, Ronnie Harrison, and Jarvis Landry.
The Browns have a rich history, and they've got a dedicated fan base that stands with them in good times and in bad. Here's hoping that the team can turn things around for next season.

NEO Sports Insiders Newsletter
Sign up to receive our NEOSI newsletter, and keep up to date with all the latest Cleveland sports news.