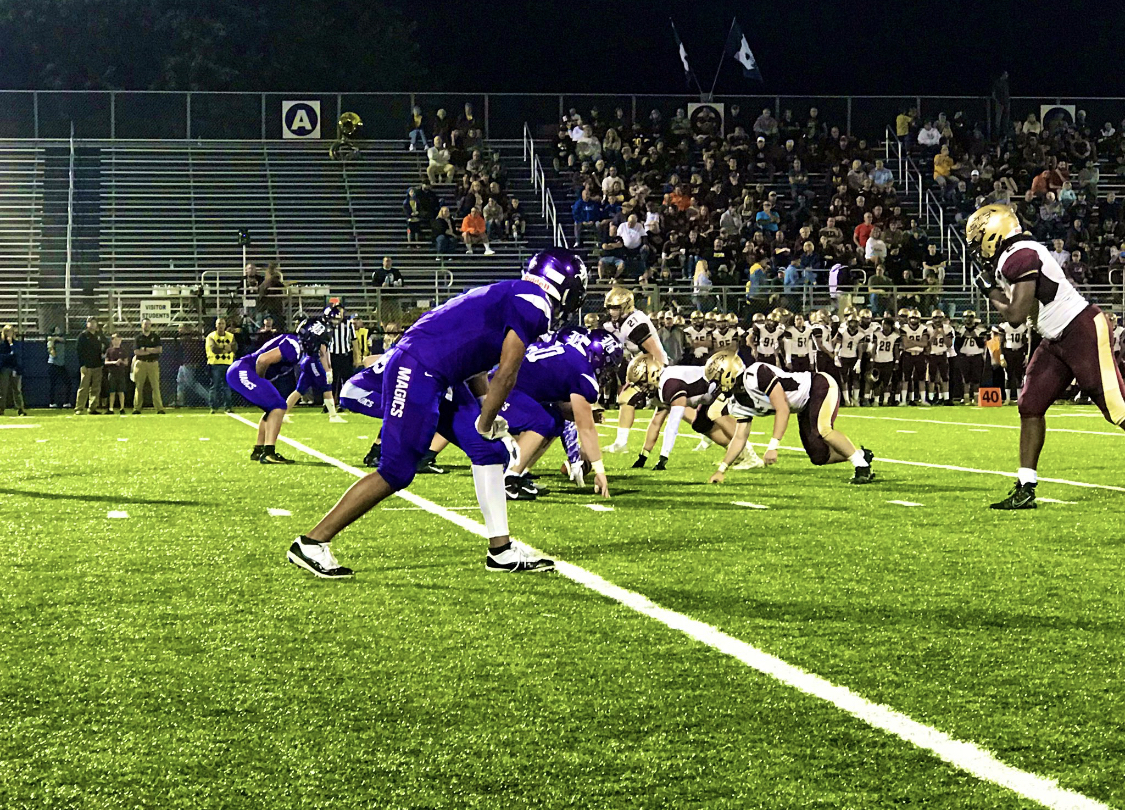 BARBERTON, OH – Coming into their much anticipated home opener, Barberton hadn't lost a regular season game since 2016. The Magics couldn't protect that streak, as they fell to Stow 34-21.
Barberton would start off strong, driving down the field in under three minutes. The opening drive was capped off by a 25-yard touchdown strike from Chase Haywood to Ryan Watkins to put the Magics on top 7-0.
Just a few minutes later, Stow would break off a big scoring play of their own. Mykal Azar dashed 34 yards for the score, but a failed conversion would hold the score at 7-6.
Then with 4:58 to play in the opening quarter, Haywood would connect on his second touchdown pass of the opening quarter, finding Nik Antenucci from 15 yards away. Barberton would take a 14-6 advantage into the second quarter.
At this point, Stow would begin to pile on a few touchdowns. Owen Bainbridge would find Justin Weightman for a 49-yard catch-and-run, followed by another touchdown pass to Azar right before halftime.
Coming out of the break, Bainbridge continued his impressive evening by orchestrating a long touchdown drive that ended in an 18-yard touchdown pass to Clayton Mosher.
With Stow up 27-14, things began to get a little bit tense on the Barberton sideline.
Barberton would be able to respond, closing the gap to 27-21 heading into the final 12 minutes. The Magics defense would step up to the plate, forcing a three-and-out to start the 4th.
However, disaster would strike as Haywood would throw an interception from his own end-zone. Stow would return the blunder for a massive touchdown, extending their lead to 34-21 with 11:38 to play.
A lot of credit for this game falls on the Stow defense. The Bulldogs would bully Barberton late, picking up multiple sacks and forcing a few punts down the stretch.
The defense would continue to hold strong for the remainder of the game, making the final 34-21 in favor of Stow.
Barberton (1-1) is now in uncharted territory after taking their first regular season loss in 21 games. They will look to rebound when they host up-and-coming Cuyahoga Falls (2-0).
Stow (2-0) will look to build on the momentum when they host GCC powerhouse Solon (2-0) next Friday.