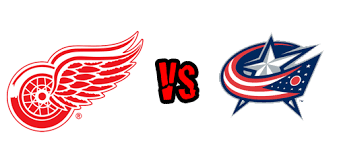 St. Patrick's Day festivities bring out the Irish in everyone. Be it corned beef, cabbage and potatoes, a Reuben from Loede's Famous Reuben Deli 0r a bagpipe band and green beer.  Whatever makes it St. Patty's Day to you, it's sure to be better when you add Blue Jackets hockey.
The Jackets square off with the Detroit Red Wings who are tied at one game a piece, now meeting for the third time since Feb 23rd. Red Wings defeated the Jackets in that game, 2-1 in Detroit. Their last meeting was March 8th in Columbus where the Blue Jackets skated away with the victory, 5-3. Now they face off on March 17 at 7:00.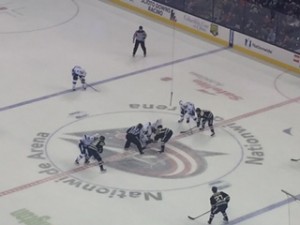 With the Blue Jackets coming off a loss on Sunday to the third-placeTampa Bay Lightning, they're looking for a win to break the two game losing streak and send the Wings home with another loss. The Red Wings, currently in 4th in the Atlantic Division, are coming off a tough 4-3 loss toPhilly which is making that wild card race in the East a rough place to be. Now they meet at centre ice. Who's going to have the luck of the Irish?
The Blue Jackets struggled with getting penetration against Tampa and goalie Ben Bishop was having a day too. The Blue Jackets didn't get their first shot on goal until after the seven minute mark. Bishop also got away with a hooking penalty that got a goal Jackets called back.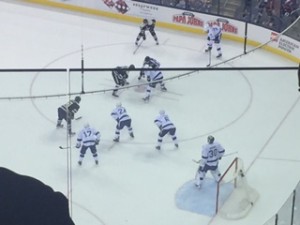 The Jackets played scrappy into the second period when the intensity seemed to lay off a bit being a 1-0 game. The second period was scoreless and plagued with penalties. Having plenty of opportunities both teams were unsuccessful in putting a puck in the net.
The third period came and the Lightning took full advantage of their next two chances to capitalise on short-handed goals scoring two back-to-back to deflate the Jackets and seal the deal with a 4-o win at Nationwide Arena, in Columbus, Ohio.
The Blue Jackets are in 8th place in the Metropolitan Division and may not be in contention for wild card play but they can definitely through a wrench in the system for other eastern conference teams like Detroit, Philly, New Jersey, Carolina and the New York Islanders over the last weeks of regulation play.
Below is a gallery captured during the game between The Lightning and The Blue Jackets from Sunday, March 13, 2016. Lightning 4, Jackets 0.
The Columbus Blue Jackets are putting on a Plaza Party and Green Jerseys event on Thursday, March 17 starting at 3:00 pm. for tickets and seating chart visit bluejackets.nhl.com.
You can also catch the game on Fox Sports Ohio (FSO) and your Lake County affiliate, Integrity Radio,WINT, 1330 AM.