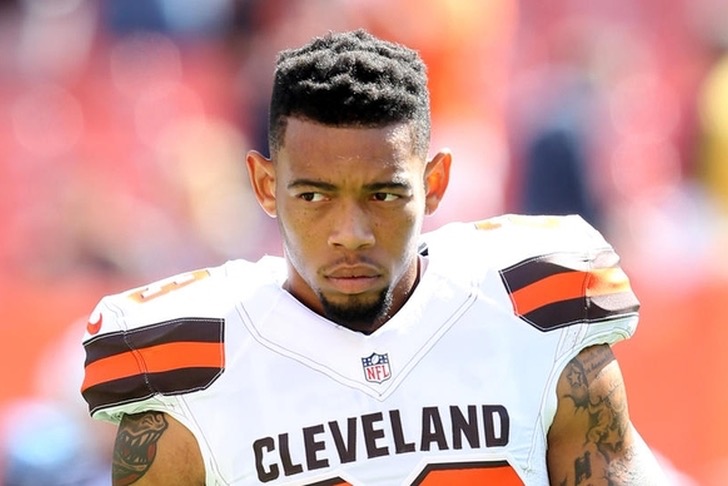 Early Monday morning, The Cleveland Browns terminated the contract of LB Paul Kruger. This came as a surprise for the die hard fan, but inside of the Browns facility, this was no surprise at all.
Cutting Kruger from the team now puts the team over $50 million under the NFL salary cap which will help to resign the players that will make an impact for the team in the upcoming years and bring in the free agent players needed to help build a winning team and culture. The thing I'm starting to question is why Kruger?
Looking back on his stats, they may not be jumping off the page impressive, but Kruger never missed a game in his tenure here in Cleveland. He was never unproductive as he always did the job he came here to do.
He virtually had no help from anyone else putting pressure on the QB so he was left alone to try to break through the line. He started in all 48 games in his three years in a Browns uniform. He also racked up 78 tackles and 18 sacks.
Compare those stats next to someone like Joe Haden and I believe that you have a case that Haden should've been an option to have his contract terminated instead of Kruger.
Joe only played in five games last year and didn't even finish all of those games. He finished the season with only 18 tackles and four passes defended. Haden has developed the reputation of being injury prone an has not been as dependable as he once was a few years back.
Even in his last Pro Bowl year, his stats weren't impressive and probably got the Pro Bowl nod on name alone.
This is almost like a contract year for Haden. He has to prove to the new staff and the fans that he can come back from injury both mentally and physically and be a threat when he takes the field.
His value right now will not get any higher the Browns, if they wanted to, could try and trade Joe before the trade deadline in October. I don't see more than a third round pick for him, but it's always an option.
Joe is a hometown favorite and has always loved playing for the city of Cleveland but if his play doesn't hold up this year, he could be looking for a new home sooner rather than later.

NEO Sports Insiders Newsletter
Sign up to receive our NEOSI newsletter, and keep up to date with all the latest Cleveland sports news.