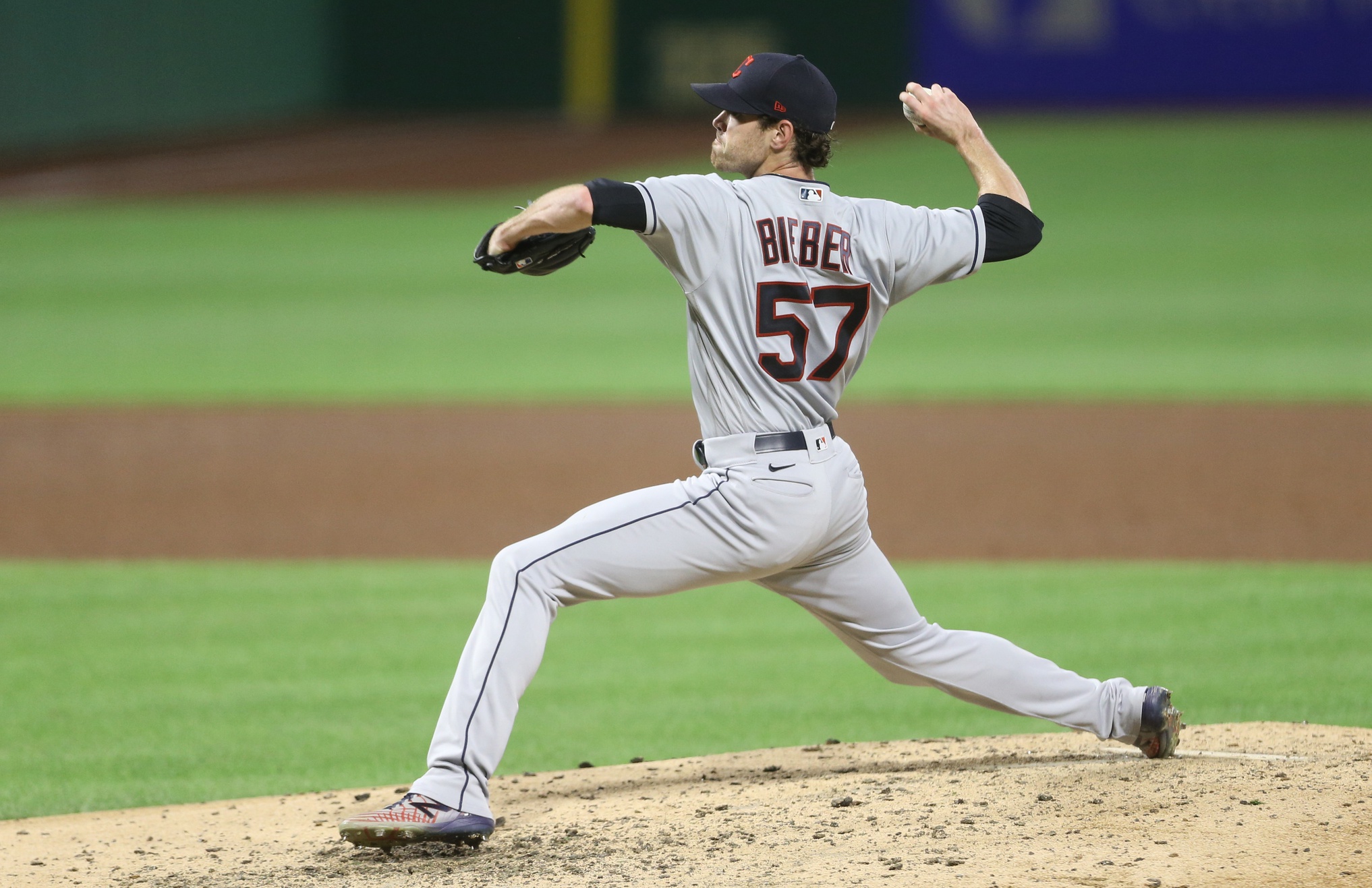 Cleveland Indians fans haven't enjoyed the smoothest of rides again this season,, and the signs suggest the club's punishing 73-year wait for a third World Series of baseball title will rumble on. However, one shining light for the support this season has been the performances of pitcher Shane Bieber.
The 25-year-old Californian has been behind everything good about his team this season and has been responsible for dragging them to victory more often than not more often than not. Bieber may see his long-term future away from Progressive Field if he is to one day snatch World Series success. But at present, he's a man that looks determined to keep improving.
Bieber high on confidence
Shane is riding high on confidence as we head towards summer and the business end of the season. When he's in the mood and on form he's really good. But fans saw in a recent win over the Chicago Cubs that even when he's bad, not at the races, he still has the potential to be really good. A player that can spark to life at any stage of play and win a game on his own. If only a few of his teammates shared Bieber's enthusiasm for the game and unrelenting will to win the Indians may have had a better chance of challenging.
The rising star's pitch count was more noticeable than his strike count for large parts of the match against Chicago,, but he kept working and eventually found the form he needed. The evening's highlight for the right-hander was getting to grips with Nick Martini to secure his eighth strikeout. That achievement came on his 117th pitch,, but Indians fans will take heart and confidence because Shane never allowed his focus or confidence to dip. Yes, he had to dig deep and scratch out a performance when he wasn't on his A-Game and yes, some feared his impressive streak was hanging in the balance.
The most pleasing thing for everyone connected to Cleveland was the player didn't doubt his ability, even for a second. What talented players don't go through a sticky spell? It's the greats who can roll with the punches and come out swinging.
Francona full of praise
When speaking to the national press following the win over Chicago on 11 May,, manager Terry Francona was happy with his team's efforts but reserved special praise for Bieber. Terry admitted his Cy Young winner made some mistakes during the play but wasn't, perhaps, as sharp as fans have come to expect from him, but Francona reminded everyone that the stats don't lie,, and Bieber's numbers are pretty impressive.
The player agreed with his coach, acknowledging his recent form hasn't been as impressive as it was earlier in the season. He spoke of his tunnel vision on working towards the win for his team at all costs. He seems like a player thoroughly enjoying playing baseball for the Indians at present. Still, he is intelligent beyond his experience, knowing victory for the team is more important than the performance of any one player, including the star name.
It's refreshing to see a young player remain so grounded at this level, despite the attention his efforts have been attracting this year already. He won't allow his head to be turned or for his ego to run out of control, something that has ruined the careers of many prospects over the years. That is one of the main reasons those with loyalty for Cleveland have taken Bieber to their hearts.
Despite losing the match, Cubs boss David Ross wasn't prepared to dwell on the failure. He took encouragement from his pleasing at-bats by his men and how they pushed Bieber throughout the match, making him work for any joy. Although he was experienced enough to know you must take your chances to win games at this level.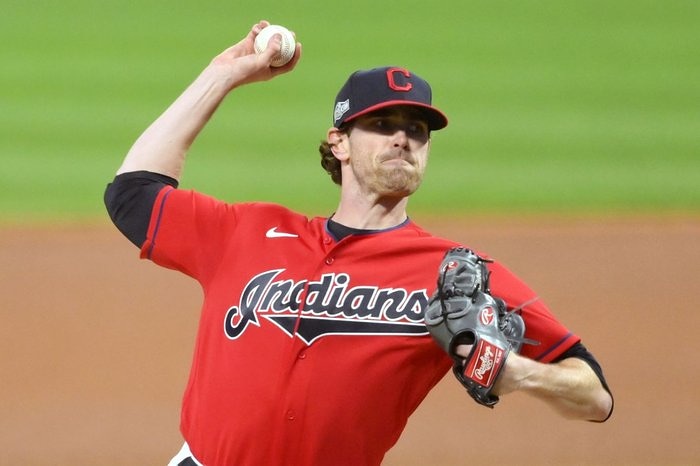 Indians without impact
Despite that recent win and the sparkling form of their pitcher, bookies write off the chances of Cleveland this season, predicting the team will have no impact on the prizes. They are outside of the top six to win the American League with New York Yankees the pick.

NEO Sports Insiders Newsletter
Sign up to receive our NEOSI newsletter, and keep up to date with all the latest Cleveland sports news.