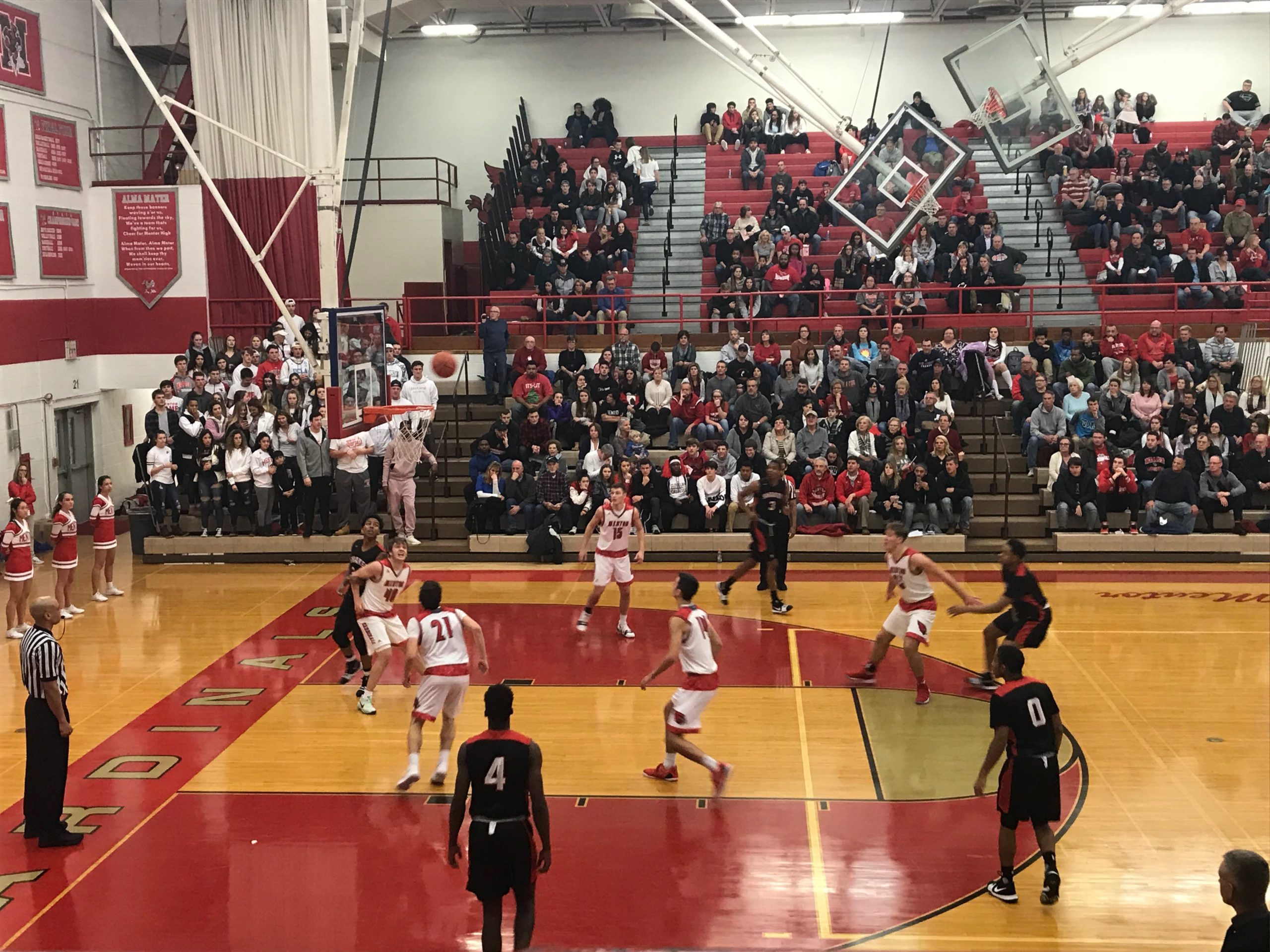 MENTOR, OHIO – Points didn't come easy for both teams early on as it was a very physical contest between Shaker and Mentor Friday night.
Shaker would get down early to the Cardinals, but an absurd performance from Christian Guess would edge the Raiders past Mentor 108-95.
It didn't take Shaker long to get on the board. After the tip-off was clearly possessed by Shaker, a quick outlet pass to senior standout Guess opened up the scoring.
Mentor soon realized what they were working with, which helped them open up a 12-2 lead to put them up 19-9.
Fouls would headline the opening eight minutes as both teams couldn't stay away from hearing the whistle.
Eleven first-quarter fouls for Shaker would put them in a deep hole against the Cardinals. Getting into foul trouble against this Cardinals team can hastily turn against you.
The well-disciplined team run by coach Krizancic can turn the easy foul points into a double-digit lead in a matter of minutes.
Guess would almost become a one-man wrecking crew as he had 11 of the teams 18 first quarter points.
The second quarter was a quarter full of runs. Shaker would mount back all quarter and ultimately take the lead back.
With just under three minutes left in the quarter, Shaker took just their second lead of the game (first since2-0). After a technical foul on Shaker and some words exchanged between both teams, Shaker would head into halftime with a 47-44 lead.
"In order to beat us, you're gonna have to play 32 minutes," Danny Young said. "It's going to be a battle of will, a battle of condition and can you handle that pressure. I think our pressure made them more tired in the second half. it helped us."
A big third quarter is what finally opened up the lead for the Raiders. Thanks to a 31-17 scoring advantage to start the second half, Shaker entered the fourth quarter with a 17 point lead.
With Mentor's Tadas Tatarunas on the bench for most of the third quarter due to foul trouble, Shaker used that as an advantage to rack up the points.
Guess was nothing short of spectacular as he ended up finishing with a game-high 57 points. From the opening tip-off, Guess couldn't be stopped covered one-on-one by the Mentor defense.
The insane athleticism he possesses as well as his incredible scoring ability makes him one of the most dangerous players in the area.
"At the end of the first, I kinda knew I was going to have a big night," Guess said about his performance. "My teammates did a great job finding me and getting me the ball."
As for Mentor, Matt Koski led the way with 20 points. Shane Zalba contributed 15 points along with Luke Floriea's 10 points.
The win helps keep the Raiders undefeated season in tact. Their next game will be Wednesday as they travel to play Nationally Ranked Garfield Heights.

NEO Sports Insiders Newsletter
Sign up to receive our NEOSI newsletter, and keep up to date with all the latest Cleveland sports news.