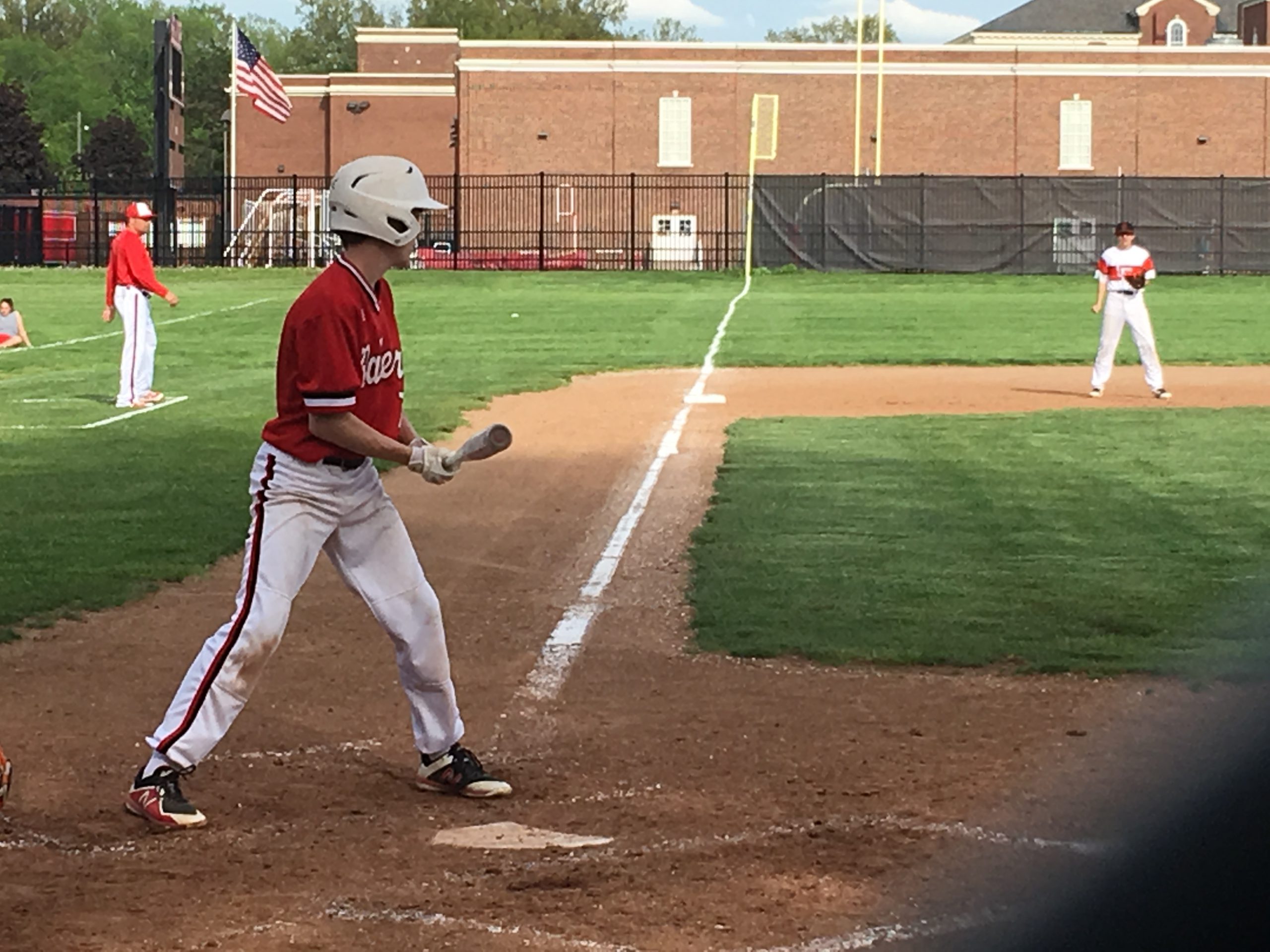 Shaker Heights, Ohio – The Shaker Heights Red Raiders used sixth-inning magic for the second time in as many days to knock off visiting Chagrin Falls, 6-4.
After the Red Raiders jumped out to a 2-0 lead in the first inning, Chagrin Falls answered with a run in the third and would take the lead in the fifth off a home run by junior outfielder Jack Amendola.
"Even though we lost a ton of seniors, the future's bright for us. I just saw a pitch down the middle and tried to hit a line drive. I got under it and it worked out." said Amendola.
Shaker Heights would rally to tie the game with a two-out double to left center by senior Mike Scott, and took the lead in the sixth inning when senior outfielder and recent Sinclair Community College commit Kyle Dixon drove a one-out double to left field, scoring Torrey Roper. Dixon himself would later score on a double by sophomore shortstop Ethan Campbell to increase the lead to 5-3.
"We had a couple guys come in late in the game and they showed up." said Dixon.
Campbell would score on a sacrifice fly by Calvin Brown to increase the lead to 6-3, and senior pitcher Charlie Neel would shut down a Chagrin Falls rally in the seventh to close out the game and pick up his second save of the season.
Junior pitcher Will Barrett earned his first varsity win, going four innings in relief.
"It was fun. I started off rough, but got in the groove as the game went on. The defense played well behind me." said Barrett.
Devin Campbell went 2-3 on the afternoon with a single, double, walk, and two runs scored.
"It was the last home game of the year, so we wanted to make it a special one for the seniors. It was a fun game today." said Campbell.
Even though both teams were eliminated in postseason play, both coaches took Tuesday's game as an opportunity to give their younger players some game experience.
"It was good for us because we were able to get a lot of our young guys on the field and see them in a game experience. At one point we had seven freshmen/sophomores on the field and it was good to see them battle in a game situation." said Shaker Heights head coach Michael Babinec.
Shaker Heights improves to 11-13 and travels to Medina Friday afternoon to conclude their season.
"It was fun to get back out there. It was fun to see some of the younger guys that haven't played much at the varsity level to get out there. It will help to get feet wet and take their nerves away for next year." said Chagrin Falls head coach Michael Sweeney.
Chagrin Falls drops to 19-8 and travels to Hudson on Thursday afternoon to conclude their season.

NEO Sports Insiders Newsletter
Sign up to receive our NEOSI newsletter, and keep up to date with all the latest Cleveland sports news.