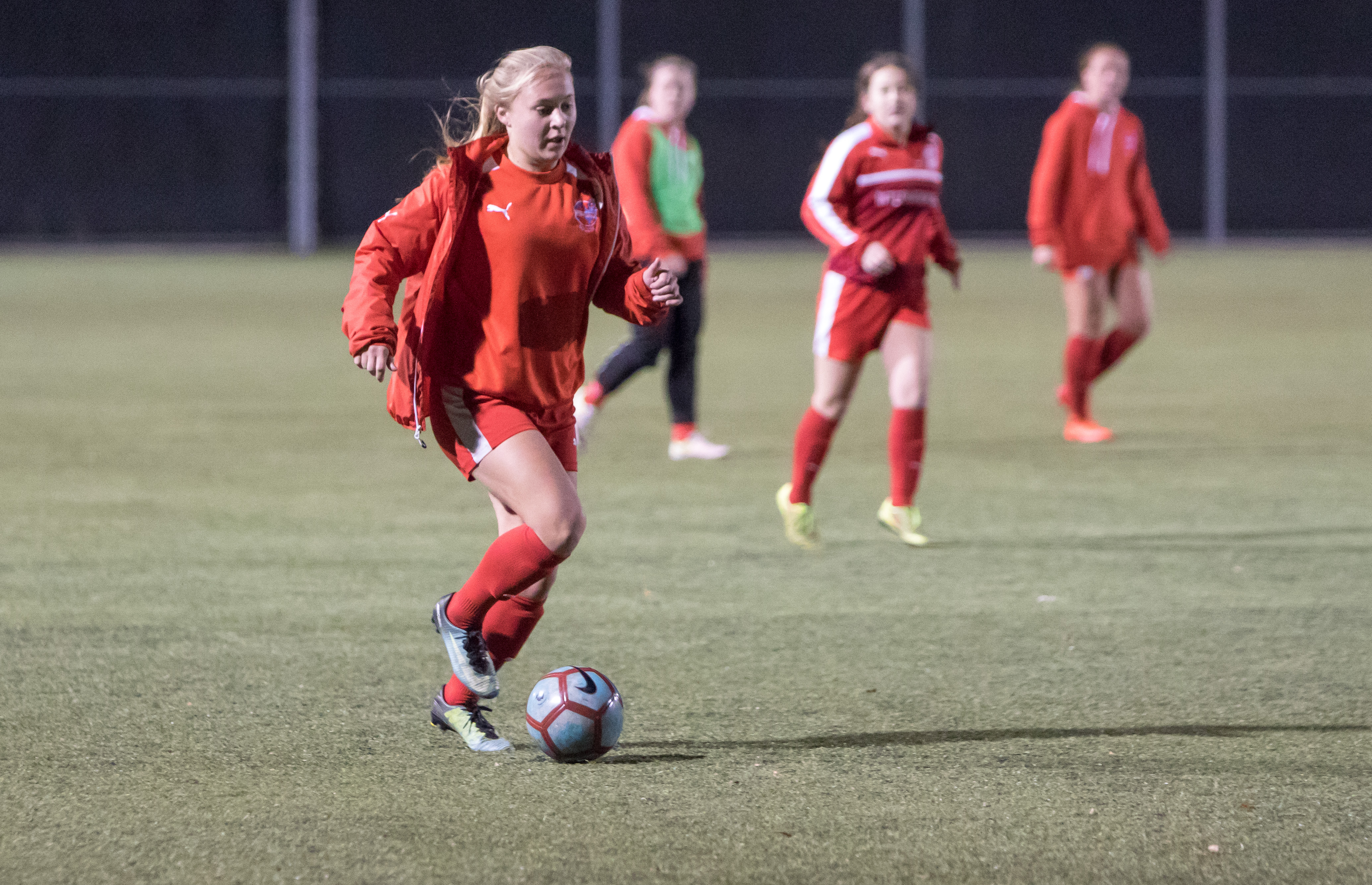 The U.S. Under-18 Women's National Team, which includes Internationals SC standout Loren Sefcik, will finish up its 2017 programming with a training camp at the Elite Athlete Training Center in Chula Vista, Calif., from Nov. 26 to Dec. 3.
"It's always a great opportunity to compete with the top players in the nation," Sefcik commented. "It's a chance for me and my future to better myself with the top girls in the country. It's going to be the best training with the top coaches."
U-18 WNT head coach Jaime Frias has called up 24 players, 20 born in 2000, the current age group for the U-18s, three born in 1999 and one born in 1998. Twenty-two players are currently playing youth club soccer while two are in college.
"Loren is an extremely talented player who keeps improving each and every day," Internationals SC Founder, President, and Director of Coaching Zdravko Popovic added. "Her future is very bright and as a club we are excited to see her get fourth call-up to the national team."
The camp will complete a 2017 slate for this age group that included international trips to England and Australia as well as four domestic training camps.
U.S. U-18 WNT Roster by Position:
GOALKEEPERS (3): Katherine Asman (NTH Tophat SC; Roswell, Ga.), MacKenna Carmichael (San Diego Surf; Mission Viego, Calif.), Mackenzie Wood (Indiana Fire Academy; Granger, Ind.)
DEFENDERS (9): Cassandra Hiatt (Real Colorado; Parker, Colo.), Shae Holmes (Real Colorado; Highlands Ranch, Colo.), Anastasia Kravitz (California Thorns FC; Hillsborough, Calif.), Brianna Martinez (New Mexico Rush; Albuquerque, N.M.), Ella Shamburger (NTH Tophat SC; Atlanta, Ga.), Emily Smith (UC Berkeley; Los Gatos, Calif.), Alexa Spaanstra (Michigan Hawks; Brighton, Mich.), Hailey Stodden (Colorado Rush; Broomfield, Colo.), Isabelle Verdugo (Michigan Hawks; Plymouth, Mich.)
MIDFIELDERS (6): Coriana Dyke (Colorado Rush; Littleton, Colo.), Erin Hohnstein (Real Colorado; Broomfield, Colo.), Addison McCain (Texas A&M; Lavon, Texas), Allison Schlegel (Real Colorado; Parker, Colo.), Summer Yates (Pacific NW; Pasco, Wash.), Sakura Yoshida (Reign Academy; Redmond, Wash.)
FORWARDS (6): Aleigh Gambone (McLean SC; Clifton, Va.), Rachel Jones (NTH Tophat SC; Lawrenceville, Ga.), Sydny Nasello (Tampa Bay United; Land o Lakes, Fla.), Anna Podojil (Ohio Elite Soccer Academy; Cincinnati, Ohio), Loren Sefcik (Internationals SC; Medina, Ohio), Brooke Wilson (San Diego Surf; Vista, Calif.)