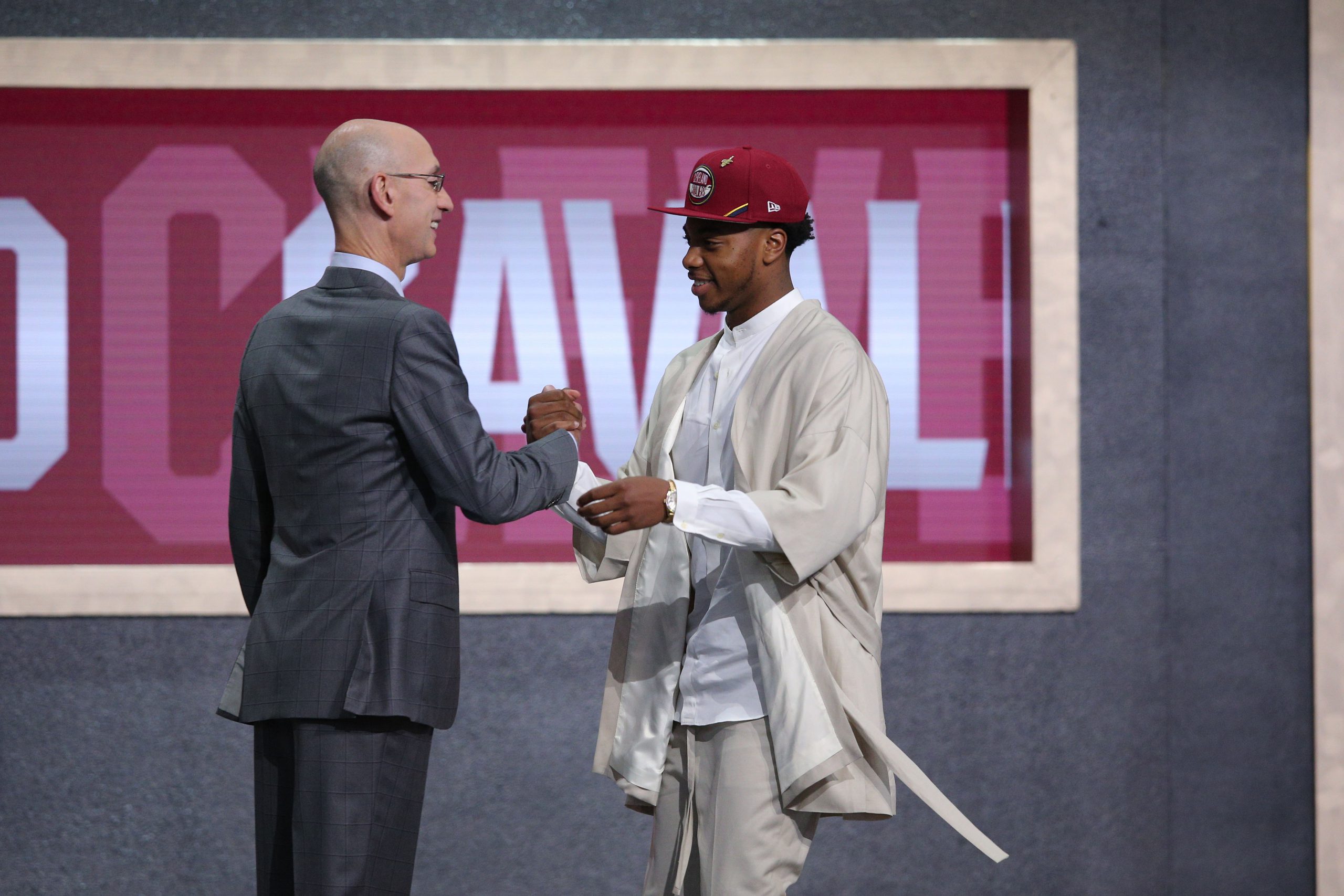 Cleveland- Much like last season when Collin Sexton and Trae Young faced
off for the first time, Cavaliers fans should be excited when rookies
Darius Garland and Coby White face off Wednesday night.
Garland of course was selected by Cleveland with the fifth pick in the
NBA draft, while White was selected just two picks late by Chicago.
Through four games this season the North Carolina product is averaging
13.8 points, 4.3 rebounds and 3.3 assists in about 24 minutes per game.
Garland is averaging just under 10 points a game while dishing out 3.7
assists. White rose up a lot of peoples draft boards last spring as he
helped drive a talented North Carolina team. The transition to the NBA
naturally takes longer for point guards, and Garland is experiencing
that now. Despite only playing five games last season, the Cavs still
regarded Garland more than White.
Cleveland valued Garland's range as a shooter, which he has already
shown flashes off in his first three games. They also fell in love with
his court vision and court composure. After the Cavaliers defeated the
Indiana Pacers last Saturday night, Cavs forward Kevin Love talked about
his new young point guard.
"He has a chance to be a really great playmaker in this league," said
Cavaliers All-Star forward Kevin Love. "He can shoot it, gets into the
lane, plays at a great pace and passes the ball when pressured. His
quiet confidence will help him grow in this league."
Reports out of Chicago seem to be breeding just as much optimism,
especially Bulls head coach Jim Boylen. Chicago's lone win this season
came on the road and Boylen spoke glowing of his rookie guard. "Road or
home, I hope those things stay the same. The fact that he played well on
the road [to start the season] says more about him than anything I can
say to him, his toughness, his maturity. I've said it before, he's a
baller. Dude balls, and I love him.''
Wednesday night will be the first of four meetings between Garland and
White, as the two guards will be intertwined with one another for the
rest of their careers. Things don't tip-off until 7PM tonight, but take
a few minutes and check out the last time Garland and White squared off.

NEO Sports Insiders Newsletter
Sign up to receive our NEOSI newsletter, and keep up to date with all the latest Cleveland sports news.