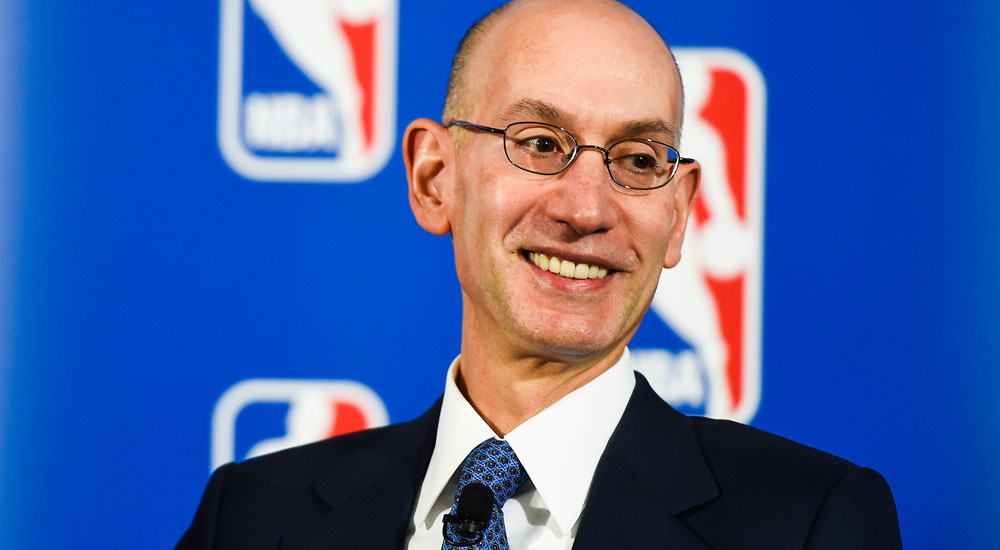 Last season there was plenty of controversy over healthy players getting a DNP-rest throughout the regular season.
This was especially evident in Cleveland, when any of the Cavs' Big Three resting prompted a firestorm throughout the league and in the media.
Now, the league will pass legislation to try and curb healthy players resting.
According to a report from Jeff Zillgitt of USA TODAY, NBA owners are expected to approve rules that are designed to prevent teams from resting healthy players. The new rules will allegedly be in place before the season begins in October.
This news comes on the heels of Brian Windhorst's report on an NBA memo outlining changes to the overall schedule. Per Windhorst, some of the most significant changes involve:
• Eliminating stretches of four games in five days and 18 games in 30 days.

• Reduction of five games in seven nights to just 40 instances across (1.3 per team), down from last year when it was on the schedule 90 times (three per team).

• Reduction in number of back-to-backs to 14.9 per team, down from 16.3 per team. In all, 40 back-to-backs have been eliminated from last season.

• Reduction of single-game road trips by 17 percent.

• Reduction in single-game road trips over 2,000 miles by 67 percent; there are only 11 of them on schedule.

• Increase in weekend games from 549 to 568, much of the boost coming on Saturdays. Previously the NBA avoided Saturdays and Sunday afternoons during football season to dodge conflicts.
The changes also give special protection to nationally televised games, saying they will no longer be a part of back-to-back games for either team. This has led to speculation that the new rules could lend harsher punishments to any team that rests players during nationally televised contests.
Commissioner Adam Silver touched on the subject of resting players numerous times throughout the season, and as recently as the 2017 NBA Finals.
"There is a recognition from teams that on one hand a certain amount of resting is just inevitable and appropriate to keep the players healthy, but that they shouldn't be resting multiple starters on the same night," Silver said at his Finals press conference.
"And, incidentally, wherever possible, they should rest at home. Because there, while I feel for the home fans, just as much as the away fans, the away fans may only get a chance to see that team once. And of course, the home team home fans can see that team many times."

NEO Sports Insiders Newsletter
Sign up to receive our NEOSI newsletter, and keep up to date with all the latest Cleveland sports news.