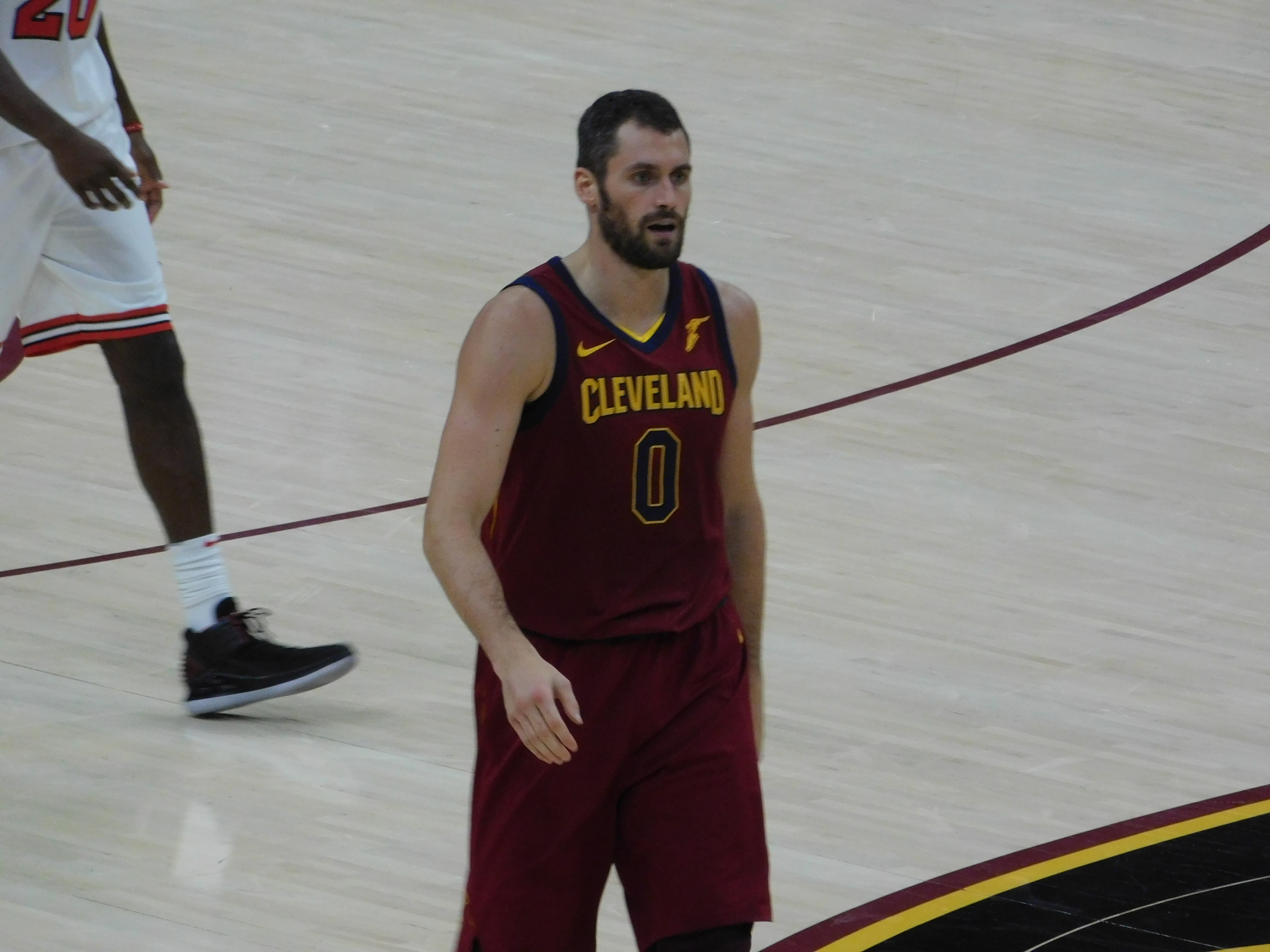 OAKLAND, Calif.– Cavaliers forward Kevin Love will reportedly not be suspended for leaving the bench area during the waning seconds of overtime during Game 1 of the NBA Finals.
Love left the bench briefly during the scuffle between Draymond Green and Tristan Thompson after Thompson had already been ejected for a flagrant 2 foul.
Chris Mannix of Yahoo Sports initially reported the news that Love would not be suspended for Sunday's Game 2:
The NBA will not suspend @KevinLove for leaving the bench area in the closing seconds of Game 1, league source tells @YahooSportsNBA.

— Chris Mannix (@SIChrisMannix) June 1, 2018
Per ESPN's Dave McMenamin, the league is still reviewing Thompson's role in his altercation with Green. Any suspension for Thompson would be announced later on Friday, if the league does in fact go that route.
The league is still reviewing Tristan Thompson's actions at the end of Game 1. If a suspension is enforced on Thompson, it will be announced later on Friday, a league source tells ESPN.

— Dave McMenamin (@mcten) June 1, 2018