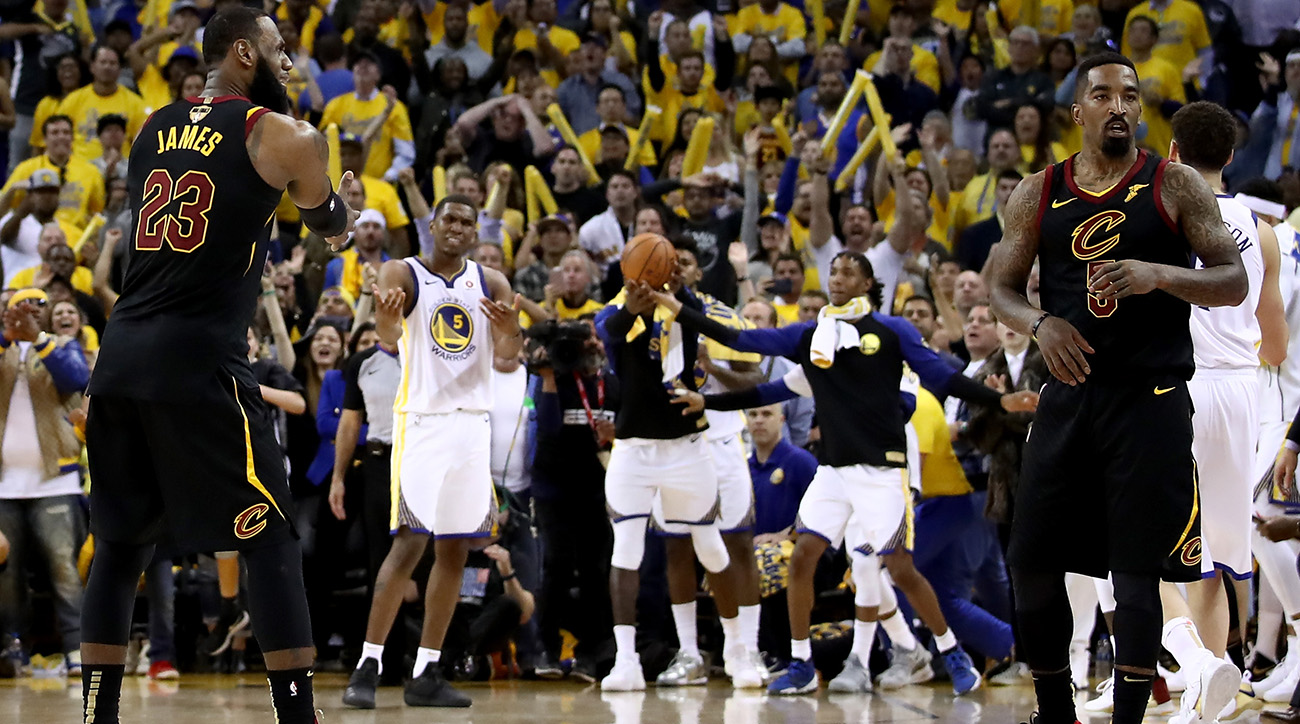 As if there's not enough heat today on Cavs guard JR Smith, who might have ruined the chances of the Cavs winning a huge Game 1 in Oakland on Thursday, there's even more to the story today, as it's actually not the first time that Smith has made that blunder in his career.
The New York Post went back to 2014 when Smith was with the Knicks. There was a situation  late in the game he thought New York was down by two, instead of it being tied.
Here's the story from today's edition of the Post.
Back when Smith played for the Knicks, holding the ball a little longer would have worked for him.

On Jan. 3, 2014, Smith, rather than wait for a final-second shot, shot a wide-open 3-pointer in a game against the Rockets with the score tied and 20 seconds left. He missed and the Knicks lost the game 102-100 after two Aaron Brooks free throws with 17 seconds remaining.

Unlike Thursday night, Smith, who on that night four years ago shot 3-of-13 from the field and 1-of-8 from 3-point range, admitted he didn't know the score was tied.

"Honestly, I thought we were down two when I shot the ball,'' Smith said then. "I started hearing Tyson [Chandler] say, 'Noooo, don't take the shot.' Just a good shot, bad timing. I realized right after. Bad basketball IQ by me."

This time, that same poor decision-making may have cost the Cavaliers much more than a regular-season game.
It's not going to make it any easier of a loss for Cavs fans to swallow, but at least there's another fan base that knows the pain the Cavs have gone through with the lack of basketball smarts Smith showed in the final seconds on Thursday night.