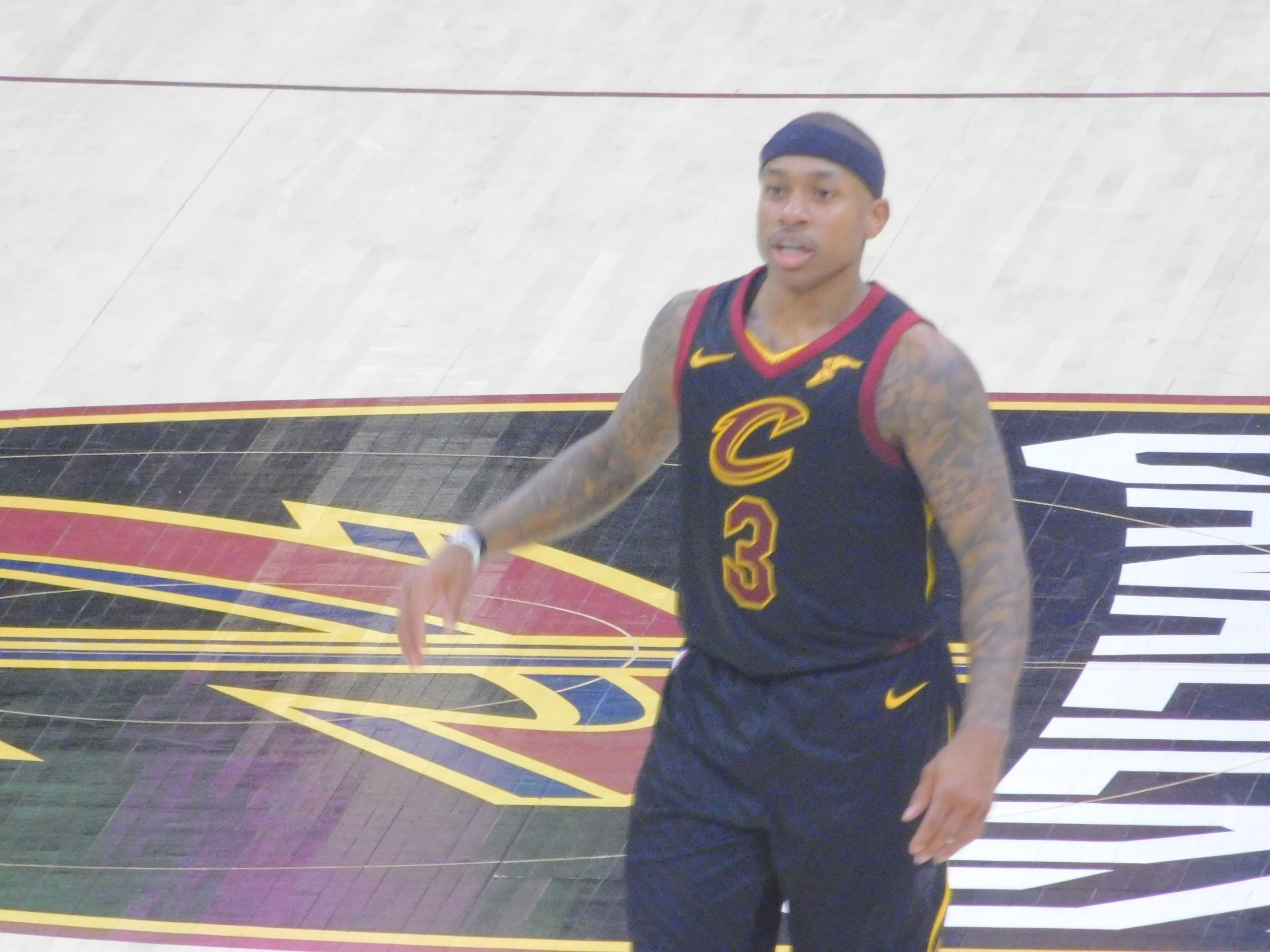 CLEVELAND– The Cleveland Cavaliers have traded Isaiah Thomas and Channing Frye to the Los Angeles Lakers for Jordan Clarkson and Larry Nance Jr.
The news was first reported by Adrian Wojnarowski of ESPN, and the Cavs confirmed the trade via press release.
In addition to Frye and Thomas, the Cavs are also sending their own first-round pick in the trade. As Brian Windhorst pointed out, the Cavs will now be barred from trading the Brooklyn Nets pick.
Thomas has played in just 15 games for the Cavs this season, averaging 14.7 points and 4.5 assists per game while shooting a career-worst 36.1 percent from the field. Cleveland acquired Thomas from Boston this summer in the Kyrie Irving trade, but Thomas has since struggled to find a consistent offensive rhythm since making his return from a torn labrum in his right hip.
Since Thomas made his return, the Cavs have been flailing with a 7-10 record.
"IT has had a difficult and very challenging basketball journey over the last year as he has worked extremely hard to make progress in his return to play," Cavs general manager Koby Altman said via press release. "He is a true competitor and that will certainly help him in his continued work on the court."
Following the Cavs' 140-138 overtime win last night, Thomas was asked if he still wanted to be in Cleveland following the trade deadline.
"I'm tired of being traded, that's not a good thing, but I just want to be where I'm wanted," Thomas said. "I like it here. It hasn't been as planned, but I definitely want to be here. We have a real chance to win an NBA Championship, and I want to be a part of that."
IT: "It hasn't been as planned but I definitely want to be here. We have a real chance to win an NBA Championship, and I want to be a part of that." pic.twitter.com/C7qZJnDszG

— Ashley Bastock (@AshleyBastock42) February 8, 2018
Frye has become a fan favorite in Cleveland, with one year and $8.6 million remaining on his contract. Over the last three seasons in Cleveland, Frye has averaged 7.5 points and 3.4 rebounds. He was also an important presence in the locker room and has often been credited with bringing the team together, especially in the 2015-16 season when Cleveland made their championship run.
"Channing Frye is a champion, true pro and great person," Altman said. "He has been part of a special group of teammates on and off the court for us, as his impacts were both tangible and intangible. It is difficult to see him go and we wish Channing and his family the very best.
True to form, Frye responded to the trade with some humor on his personal Instagram.
The return on this trade gives the Cavs some things they desperately needed.
Clarkson isn't a true point guard so to speak, but he is a scorer averaging 14.3 points per game. He has two years and $26 million remaining on his contract, meaning the Cavs are taking on more money.
Nance Jr. is the son of former Cavalier Larry Nance and attended Revere High School. The elder Nance was with the Cavaliers from 1988-94, and his jersey was retired by the organization. Nance Jr. is averaging 8.6 points and 6.8 boards this year.
Both players are 25 years old and add some much-needed youth and athleticism to the oldest roster in the Association.
"Jordan and Larry add athleticism, energy and length to both ends of the court for us," Altman said. "This trade is also a reflection of our continuing commitment to invest in our roster in ways that help us evolve and compete at the highest level now and into the future."
The trade is also a helpful one for Los Angeles in being able to dump Clarkson's salary. With the trade, the Lakers have cleared enough cap space for two max contract slots in 2018 or 2019. In theory then, it gives them enough room to pursue both Oklahoma City's Paul George as well as LeBron James.

NEO Sports Insiders Newsletter
Sign up to receive our NEOSI newsletter, and keep up to date with all the latest Cleveland sports news.