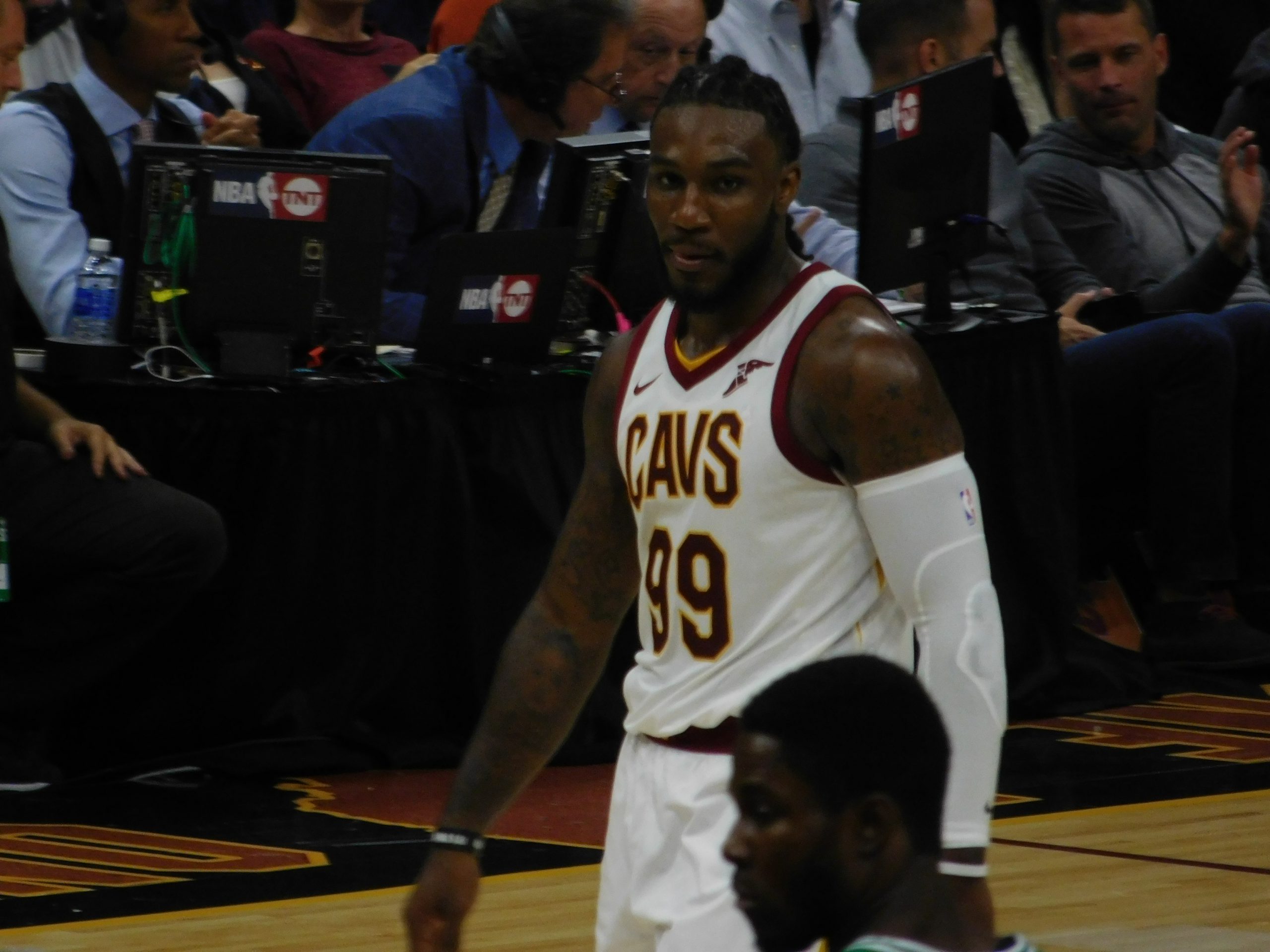 Eli Mooneyham contributed to this report
CLEVELAND– Just after the Cavs' traded Isaiah Thomas and Channing Frye to the Lakers for Jordan Clarkson and Larry Nance Jr., they completed their second deal of the day to drastically transform their roster.
Cleveland completed a three-team trade with the Utah Jazz and Sacramento Kings. Adrian Wojnarowski of ESPN was the first to report the trade. Cleveland acquired Rodney Hood from the Jazz in exchange for Derrick Rose and Jae Crowder. They also sent Sacramento Iman Shumpert and their 2020 second round pick via Miami in exchange for George Hill.
Hill and the Cavaliers have been involved in trade rumors the last few weeks. Prior to this season, he signed a three-year, $57 million deal. For Sacramento this season he has averaged 10.3 points and 2.8 assists. He has struggled with an injured toe this season, but is lauded as a good backcourt defender, something the Cavs need.
The 25-year-old Hood will be a free agent after this season and this season is averaging 16.8 points in 39 games for Utah.
"Rodney and George bring passion and strength every game with a strong mix of toughness and ability to play all aspects of the game," General manager Koby Altman said via press release. "George is a great veteran fit with our group as he can play well on and off the ball and is a true two way player. Rodney is a talented, young competitor with great size at his position that can score in many ways and defend."
Shumpert was acquired by the Cavs during the 2014-15 season from the New York Knicks along with J.R. Smith and has been the subject of trade rumors throughout the last two seasons. Despite being a part of Finals runs the last three years, Shumpert has suffered left knee issues all season. He averaged just 4.4 points in his 14 appearances this year.
Crowder was part of the Kyrie Irving trade along with Isaiah Thomas and Ante Zizic. Now, both Thomas and Crowder have been dealt from Cleveland on the same day. In 53 games for the Cavs this season, Crowder averaged 8.6 points and 3.3 rebounds with a 41.8 shooting percentage. Like Thomas, he has struggled to find a place in Cleveland. He was been taken in and out of the starting lineup twice this season, reinserted as injuries have plagued the Cavs. Crowder still has two years and $15 million dollars remaining on his contract.
Rose signed a one-year, veteran's minimum contract with the Cavs this summer with the expectation of being the back-up point guard prior to the Kyrie Irving trade. He began the season as the Cavs' starting point guard after the acquisition of Isaiah Thomas, but sprained his ankle in the second game of the regular season. The injury has plagued him ever since, and he even took time away from the team to consider retirement. In 16 games, the former league MVP averaged 9.8 points and 1.6 assists per game.
"We thank Iman, Derrick and Jae for their effort and time here," Altman said. "Especially Iman, who also leaves as a champion and was another part of a special group that earned success at the highest level here. We thank Shump greatly for his contributions and wish he and his family all the best as their basketball and life journey continue."
Following the three-team deal, the Cavs also sent Dwyane Wade back to Miami.

NEO Sports Insiders Newsletter
Sign up to receive our NEOSI newsletter, and keep up to date with all the latest Cleveland sports news.