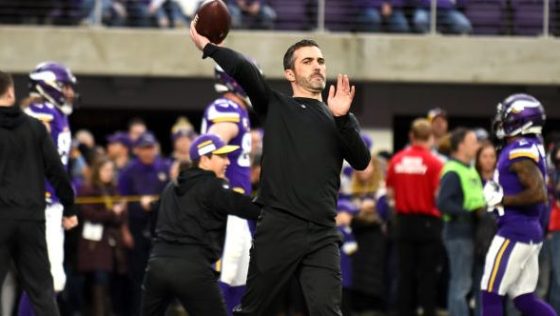 The Browns are moving quickly through the interviews for head coaches, and today a report from Ian Rapaport of NFL Network says 'to his understandings' that it's down to two, one of which will eventually lead the Browns into the future.
The report via twitter says that:
My understanding is that two finalists for the #Browns head coach job are Freddie Kitchens and Kevin Stefanski. At this point, those are the only two known finalists, so that may be it. @TomPelissero said Stefanski headed there now, Kitchens is still in the building.
Kitchens seems to be the fan favorite of the group for what he did with the teams' offense over the last eight weeks of the season when he took over for Todd Haley, who was fired as offensive coordinator.
With Kitchens running the offense, Baker Mayfield became a star, and the offense put up big numbers in winning five of the final eight games, and nearly beat the eventual AFC North Champion Ravens on the road in week 17.
The team spoke to Kitchens on Monday in Berea.
As for Stefanski, as the tweet says he's on his way back to Cleveland to talk to the Browns again about the position.
He was promoted to the Vikings OC spot from quarterbacks coach when John DeFilippo was fired with three games to play in the season.
His contract with the Vikings is up today, and while he's under consideration for the full-time Vikings OC job, getting the job in Cleveland would obviously be an upgrade.
The vibe sounds like the Browns will have their new head coach sooner than later – stay tuned.