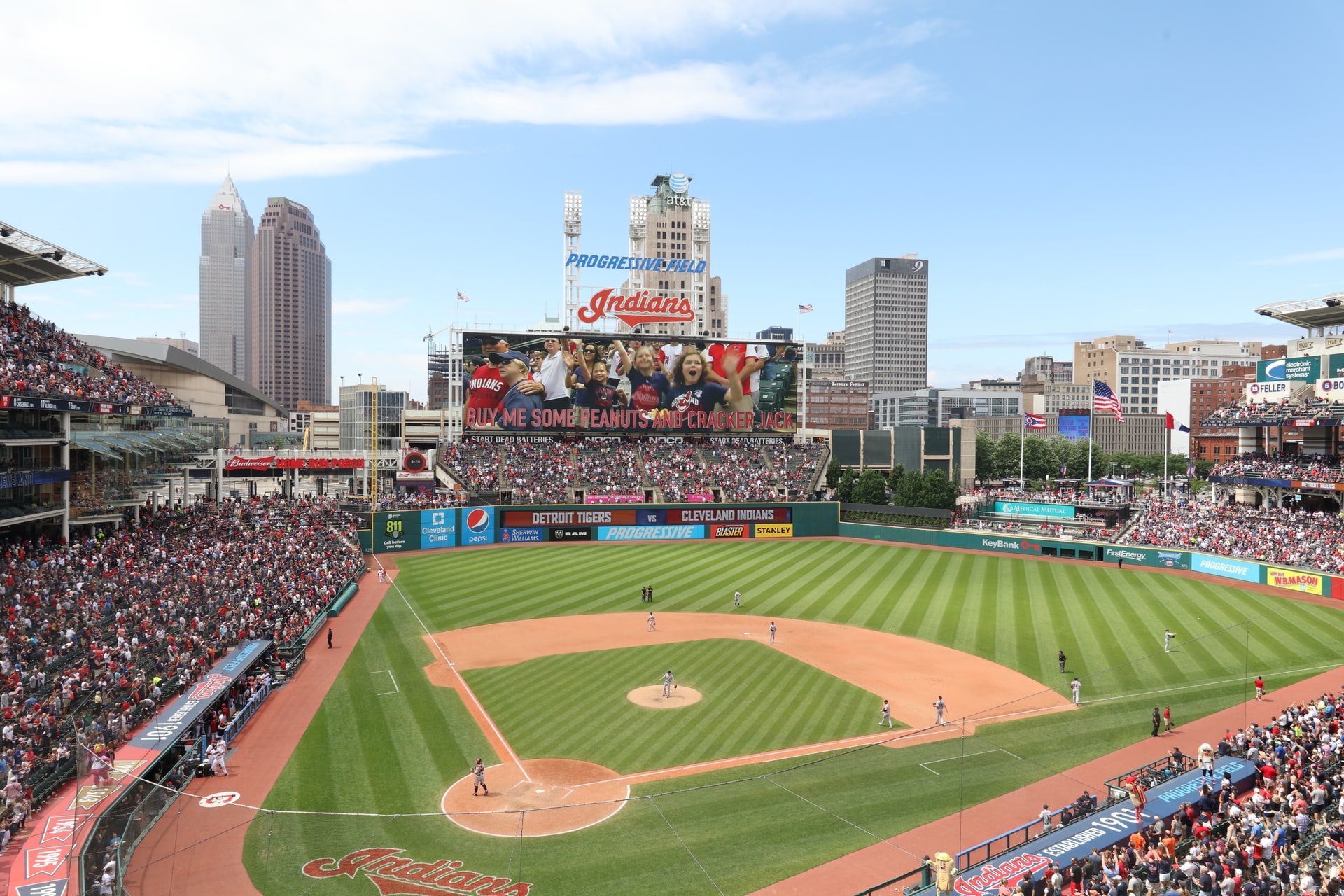 Cleveland loves sports. Whether at an amateur, collegiate, or professional level, locals will pack into stadiums and bleachers to cheer on their team. Lucky for sports enthusiasts, there's no shortage of competitions and teams to check out.
Downtown, there's the Rocket Mortgage FieldHouse, home to the Cavaliers, Monsters, and Viking basketball program. Right next door is Progressive Field, home to the Indians. At the North Coast Harbor, there's FirstEnergy Stadium, home to the Browns.
Sports fans aren't just treated to the best of the major leagues, but also some of the country's most celebrated home fields (or courts, or rinks). With reasonable prices and unbeatable amenities, all three locations are worth a visit. Cohesive renovations, particularly those that enhance tech functions, are one way that the city and franchises give back to the fans that support them.
Now that sports betting is expanding to more states, betting lounges could be the latest addition to FieldHouse and FirstEnergy Stadium. For the time being, online and mobile sportsbooks that cover the major leagues connect fans to expert analysis and betting advice remotely.
Even so, the devil is often in the details, which can come down to basic amenities and logical infrastructure. So, which of Cleveland's three major league home fields offers the best experience for fans?
First Place: Rocket Mortgage FieldHouse
Cleveland Cavaliers, Cleveland Monsters, & Cleveland State Vikings
A few years ago, when the Rocket Mortgage FieldHouse was still known as the Quicken Loans Arena, management made the decision to gut some thousand seats in order to make way for renovations. With the second-largest capacity in the NBA and AHL, fans were suspicious of the move.
However, the entire renovation, which lasted two years and cost $185 million, was designed with the fan experience in mind. Given the ample seating space, it made sense to make way for something like a Budweiser BrewHouse, where fans can now socialize while watching a game.
There are also visually striking features throughout the arena, including understated galleries, an entrance that protects fans from the elements as they line up, a state-of-the-art sound system, and a new fan favorite: the power portal.
Second Place: Progressive Field
Cleveland Indians
Two years ago, Progressive Field made waves after being declared the Number One ballpark not just in the MLB, based on FANFARE reviews that span 54 countries. Working in favor of the ballpark were fan reviews of food and beverage, atmosphere, neighborhood, fans, return on investment, and extra. The only imperfect score (4/5 rather than 5/5) came from reviews on stadium accessibility.
So, how does Progressive Field end up ranked beneath FieldHouse? The final decision stems from utility. For half the year, Progressive Field closes its gates, while FieldHouse, home to four separate teams and public non-sporting events, stays active year-round.
And, to be fair, Progressive Field does deserve extra commendations, as it has a long history of hosting playoff games, All-Star games, American League Championship Series, and World Series because of its functionality, ideal location, and innovative clubhouse designs.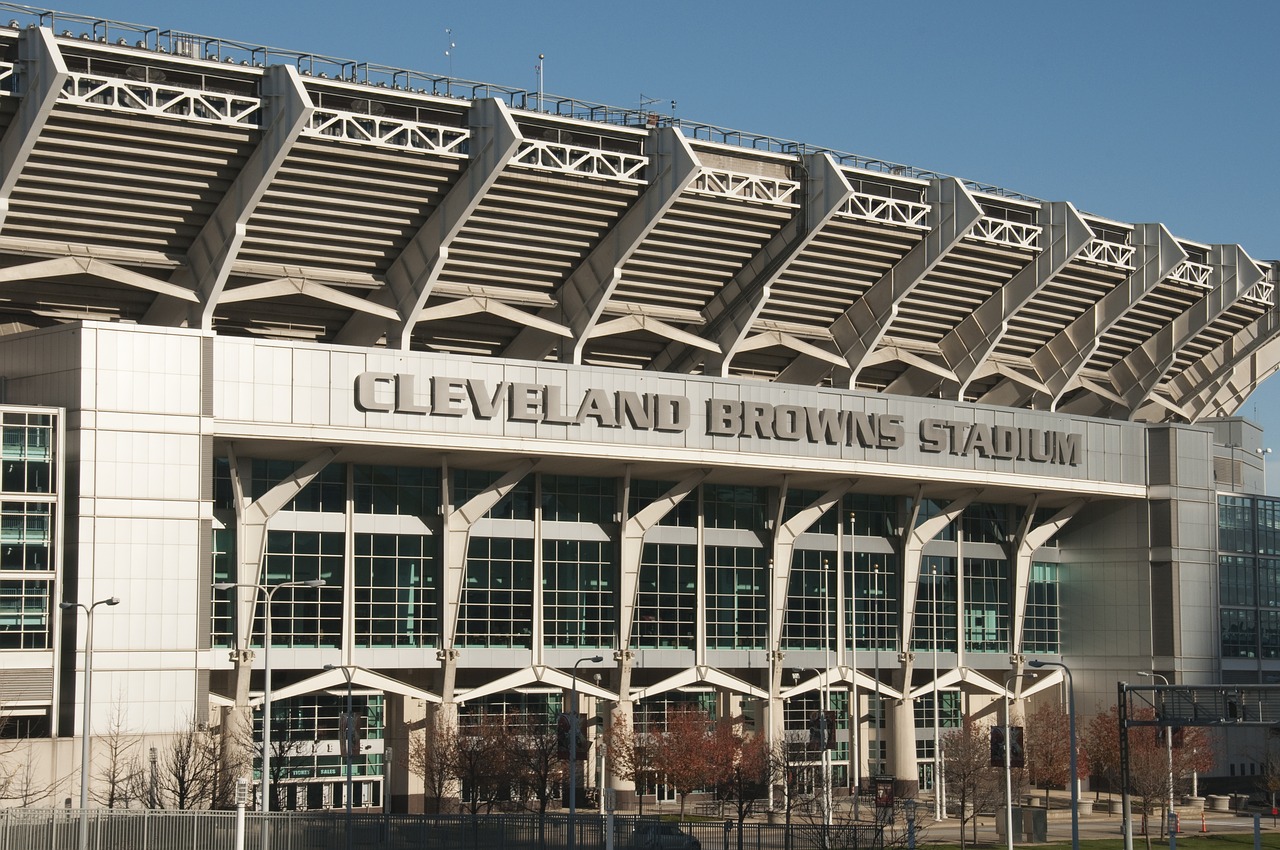 Third Place: FirstEnergy Stadium
Cleveland Browns
Most city's would kill for a lakefront stadium. While Progressive Field helps highlight Cleveland's breathtaking skyline, it's worthwhile to remember one major renovation to the Rocket Mortgage FieldHouse was to shelter fans from cold winds near the entrance.
Unfortunately for NFL diehards (and possibly the players themselves), FirstEnergy Stadium is subject to the winter winds coming off Lake Erie. From a technical standpoint, the home of the Browns offers a great fan experience, all the way down to the promising athletes on the gridiron.
However, important renovations in 2014-15, including tech advancements related to audio and visual amenities, concessions, and updating seats, didn't look to modernize heating capabilities. For locals, the chilly temperatures may not be an issue—or may have been impossible to address given the stadium's location on the shoreline.
The $120 million in renovations, $30 million paid for by the city itself, did improve concessions and restroom facilities in addition to tech advances. Overall, the stadium, much like the other two listed, fosters a dynamic and exciting atmosphere.

NEO Sports Insiders Newsletter
Sign up to receive our NEOSI newsletter, and keep up to date with all the latest Cleveland sports news.