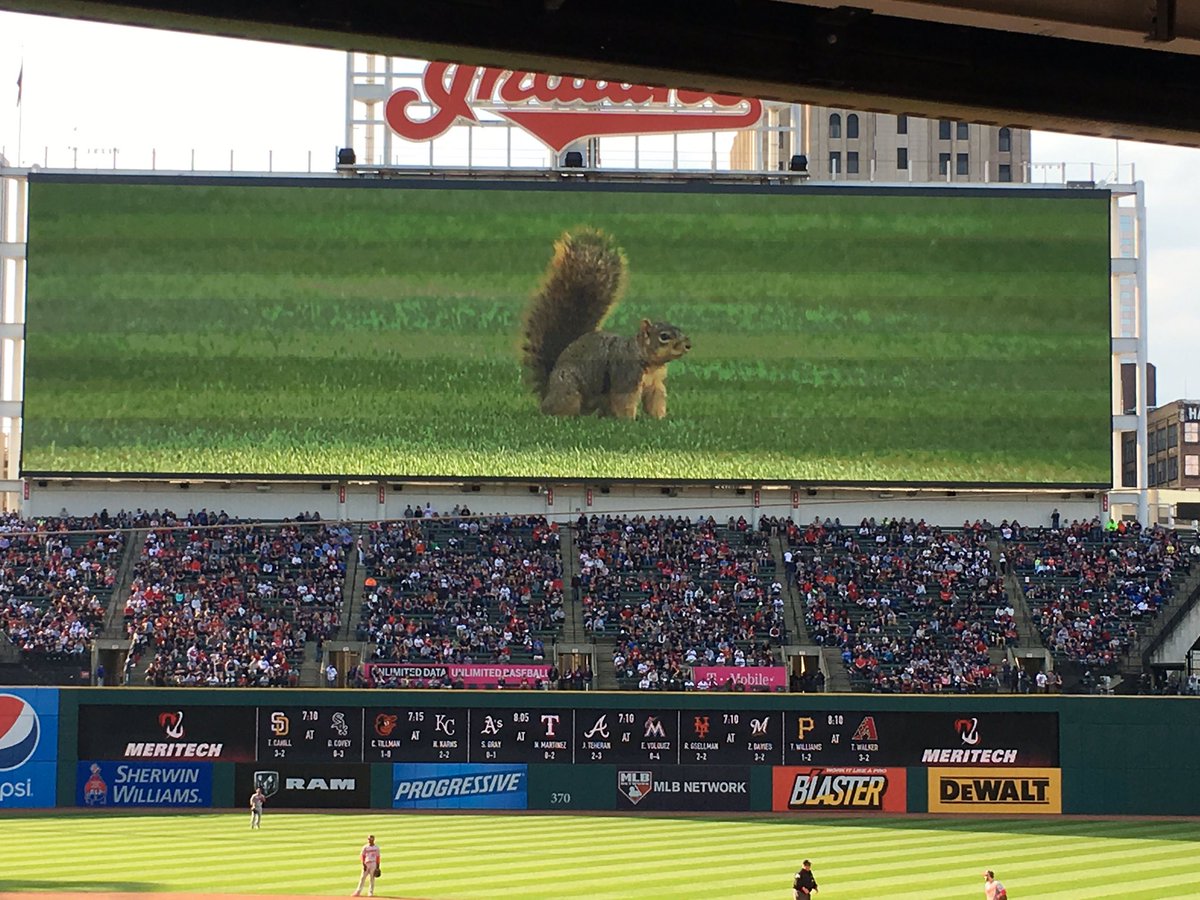 CLEVELAND, Ohio – Remember the motto for the Cleveland Indians, Rally Together? Well, I guess that includes fans and today animals have decided to throw their names in the hat for this cause.
In the bottom of the 6th inning of the Indians afternoon game against the Minnesota Twins. A Rally Squirrel made an appearance which caused a brief delay.
The fans at Progressive Field made the most noise they have all day up until that point when fans gained sight of this new Indians fan. Fans at Progressive Field did not make as much noise for the Sugardale Hot Dog Derby as they did for this little guy that got his 4 minutes of fame.
Maybe fans are willing to see some Squirrel Sprints at Progressive Field instead of the Sugardale Hot Dog Derby?
Quick little bugger. pic.twitter.com/cNQhtUFPyf

— Cleveland Indians (@Indians) May 13, 2017
VIDEO below of the Rally Squirrel:
Squirrel break @Indians game. #RollTribe pic.twitter.com/PxGflktTEr

— Justin Milam (@JustinMilam10) May 13, 2017
Indians twitter caught up with the Rally Squirrel for an exclusive in-depth interview.
EXCLUSIVE (w/right link): We found the Progressive Field squirrel for an in-depth interview. http://t.co/TIDumhrf4h pic.twitter.com/iKsKiqDOHe

— Cleveland Indians (@Indians) April 22, 2014
I tried to catch up with the Rally Squirrel for a one on one interview but was told by the squirrel's agent that he has to run and make an appearance at the Red Hot Chilli Peppers concert across the street at Quicken Loans Arena.