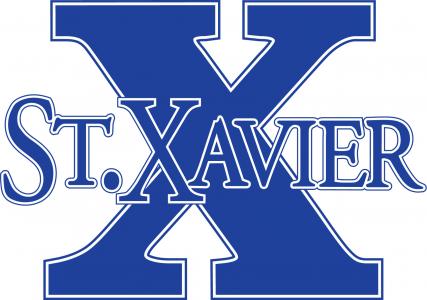 This article is brought to you by
https://www.amazon.com/Vince-McKee/e/B009K5ZQ46/ref=dp_byline_cont_book_1
St. Xavier of Cincinnati prepares to take on the St. Ignatius Wildcats this Friday night in Columbus for the Division One State Title.  If they are to pull off the upset, they will need to follow these keys to victory.
Experience
The Bombers are no strangers to post season play and will need to lean on that experience to compete and win.  Head Coach Steve Specht is fully aware of the 40-20 all-time playoff record which is mighty impressive. 
Ability to bounce back
This team is currently 9-5 this season but have had to show great resolve this year after starting the season off 0-2.  They lost their first game of the season 34-0 against St. John Bosco and their second game of the season 20-14 in overtime against Colerain.  They bounced back to win their next 4 games, before hitting a 3 game skid of losses. One of which was against St. Ignatius in Week Nine 31-14.  They won their regular season finale 28-3 over St. Xavier of Louisville to finish the regular season and eek into the playoffs at 5-5.  Despite the rocky road, they have been on fire ever since.
Experience in close games
The playoffs have seen some nail biters for the bombers, but they have proven they can win the close ones.  In week two of the playoffs they beat Colerain in overtime 29-23, in their regional championship game they beat Sycamore 35-28 in overtime.  This team is not afraid of that extra frame.  In fact, they are not afraid of much and showed it again last week by squeaking by again in a tight one.  This time it was a nail biting 29 – 27 win over Pickerton.
No lead is to big against them
They last 3 weeks have seen close outcomes go the Bombers way to keep them advancing, but they have also seen epic comebacks each week as well.  Last weeks victory came in the closing moments thanks to a 32 yard field goal by Kevin Rockwood in the closing seconds.  This team does not quit.
Quarterbacks
The Bombers have two quarterbacks who rotate in and out, and both can do some serious damage.  Starting quarterback and Penn State commit, Sean Clifford has dealt with injury this year, but has since returned and tossed 7 touchdowns with 1,884 yards to go along with it.  Not only can he throw, but he can run, and does major damage on the ground as well.  Clifford has run for 548 yards and 12 touchdowns.
His quarterback combo teammate is Chase Wolff who has a fast track to Wisconsin.  He made the most of his time filling in with 1,284 yards and 15 touchdowns.
The Coaches Son Can Play!
Coaches son and star wide out Cameron Specht has made his father proud this season with 66 catches for 639 yards and 3 touchdowns.  The other big wideout who figures heavily into the game plan will be Andrew Wittrock who comes into the contest with 537 yards and the team leading 7 touchdown catches. 
Will all this be enough for the Bombers to pull off the upset?  Only time will tell….

NEO Sports Insiders Newsletter
Sign up to receive our NEOSI newsletter, and keep up to date with all the latest Cleveland sports news.