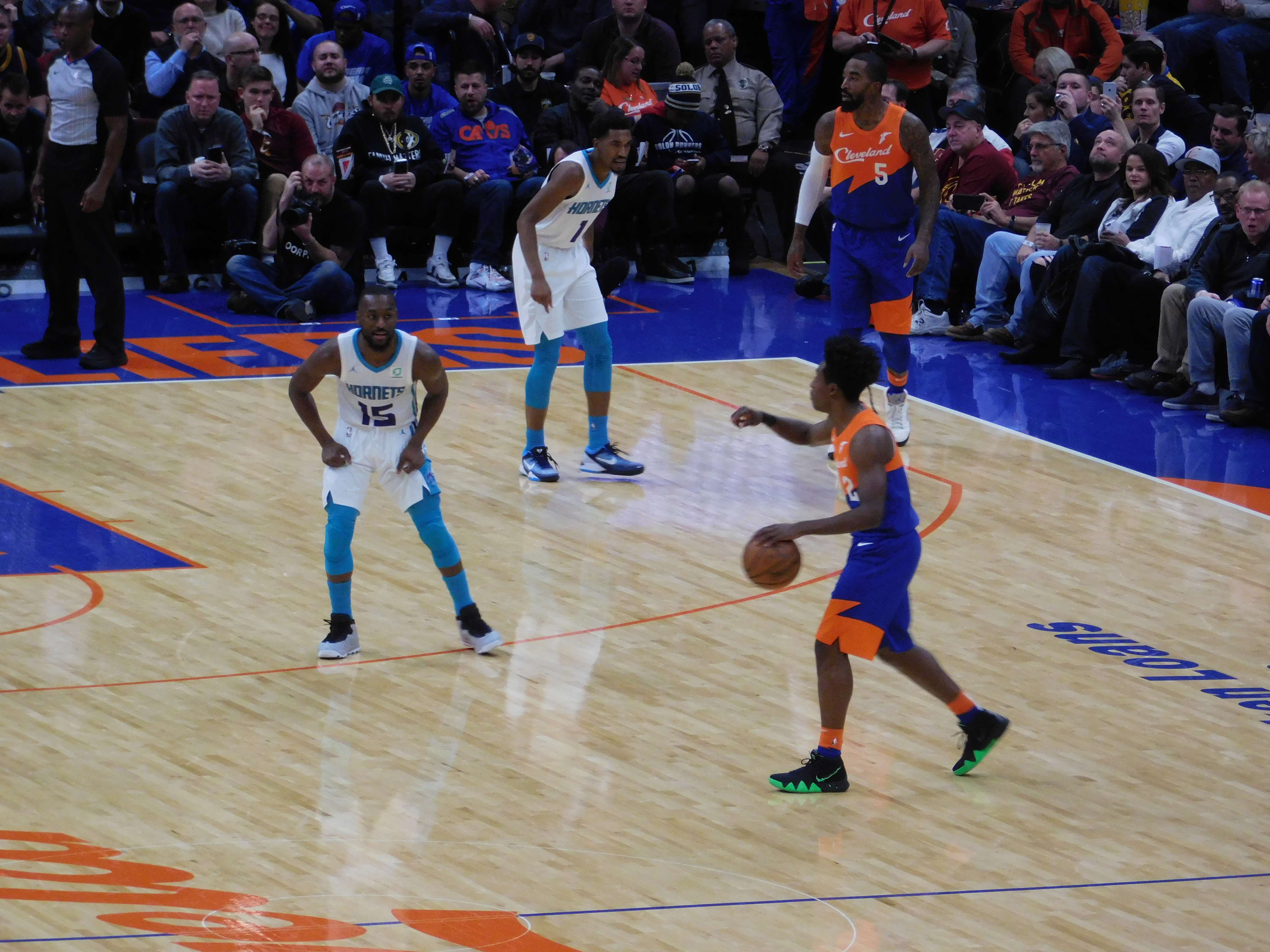 The great thing about the NBA, is the fact that your next game is always right around the corner. The quick turnaround doesn't give players and coaches time to focus on one game for too long, whether it's good or bad.
There is a lot of good to celebrate from last night's Cavaliers victory,but there's no time to do it. The Cavaliers boarded a plane last night and headed to DC for the first of their four matchups with the Wizards. Washington is lead by it's starting backcourt, but Bradley Beal and John Wall have only amounted to a (4-9) record.
The Wizards are a team that likes to play with pace, averaging (16.8ppg) good for sixth in the NBA. Washingtons offense starts with All-Star point guard John Wall, through 13 games Wall is fourth in the league in assists per game. Wall is one of the most difficult guards in the league, because he has such an ability to change up his pace in the full court.
The Cavaliers will have theirs hands full tonight with Washingtons backcourt, as Wall and Beal are one of three backcourts that each average 20ppg. The Cavs got their best game from their own starting backcourt last night in their win over the Hornets.
Location:
Capital One Arena, Washington, D.C
Probable Starters:
Cleveland:
Collin Sexton
Rodney Hood
Jr Smith
Tristan Thompson
Larry Nance Jr
Washington:
John Wall
Bradley Beal
Otto Porter Jr
Markieef Morris
Dwight Howard
Key Match-Up:
Jeff Green v David Nwaba
David Nwaba had been somewhat of a mystery to Cavs fans coming into the season. They had heard from the organization that they expected big things from Nwaba this season, only problem the guard was barely seeing the floor.
Fast forward to last night, which can be considered Nwaba's coming out party. Sure Nwaba has seen the floor a few times before last night, and even made an impact before, but nothing like he did on Tuesday. In 26 minutes of action off the bench, Nwaba shot (7-9) from the field good for 18 points.  While Nwaba wasn't signed for his scoring, his agressiveness was key to the Cavs victory last night.
His counter part Wednesday night is someone Cavaliers fans should be familiar with, Jeff Green. Last season Green was a member of the Cavaliers and was a key contributior on a team that made the NBA finals, this season Green returned home. So far on the season, Green has benefited from playing close to home. Jeff Green has had nine games of 10+ points off the bench this season, believe it or not he's been one of the NBA's best bench players.
The similarities between these two are obvious, but the most important is their ability to guard multiple positions. Green has the height advantage on Nwaba but Nwaba's quickness makes up for his size. The two guys should be matched up with one another throughout the game as both guys should see extended minutes off the bench.
In Tuesday's win the Cavs essentially played with 8 guys, with both Channing Frye and Ante Zizic seeing a few minutes as well. Jordan Clarkson and Nwaba will both need to play well, to keep Cleveland close.