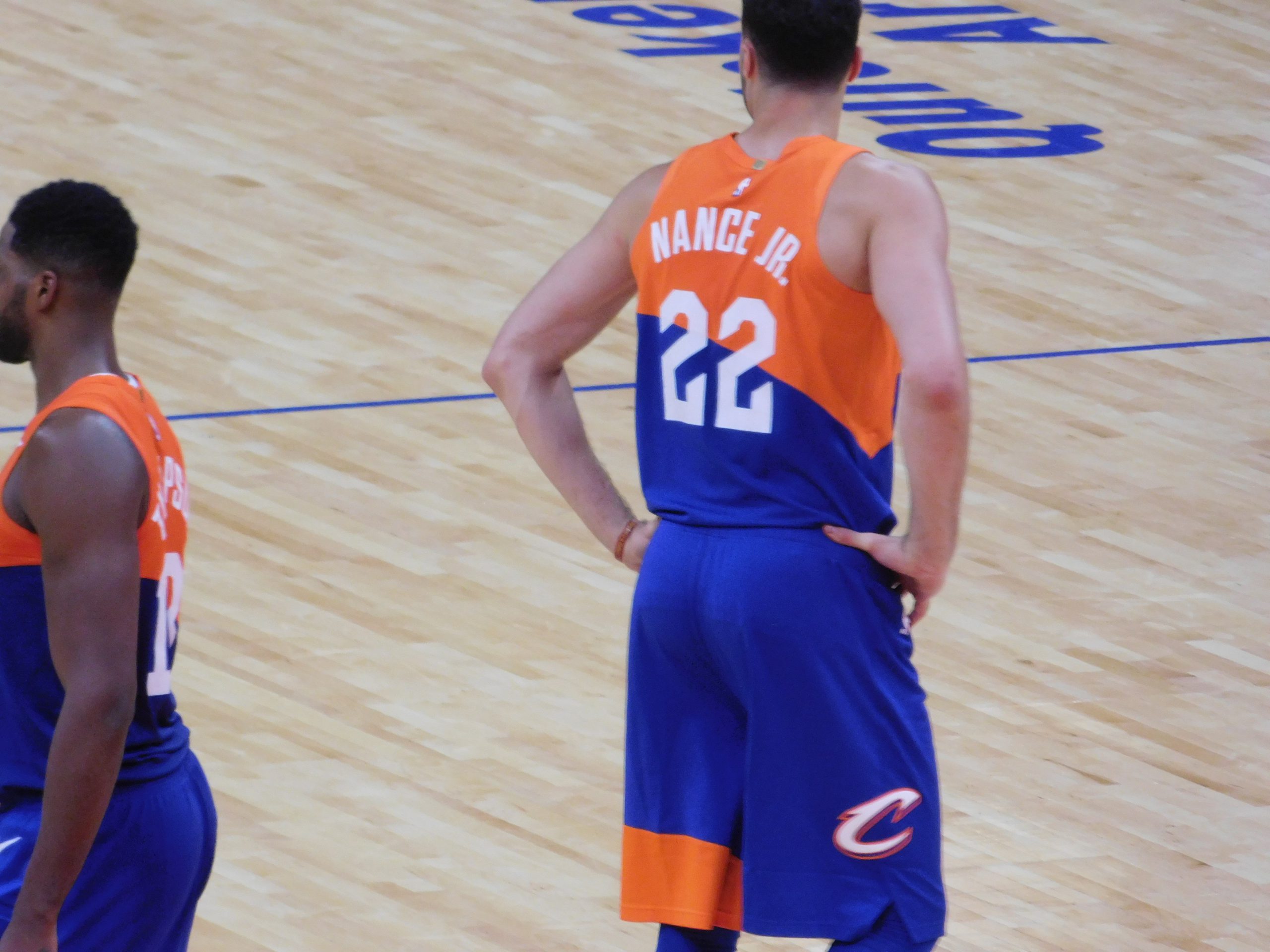 After defeating the Charlotte Hornets handily (113-89) in their second matchup of the season, the Cleveland Cavaliers are now 2-11 and have played three consecutive games of what you would call "good basketball."
On offense, the ball is moving and it led to the Cavaliers having 23 assists on 45 field goals. Players are taking their shots and converting them at an efficient rate because of their on-ball and off-ball screen setting. Lastly, Cleveland made 13 out of their 24 (54.2 percent) of their three-point attempts; though they still aren't launching three-pointers at a high rate, they've become increasingly efficient from beyond-the-arc.
Defensively, the combination of Larry Nance Jr. and Tristan Thompson has done wonders because the Cavaliers are not only no longer undersized but finally have the rim-protection they were lacking at the beginning of the season. Cleveland had three blocks against Charlotte on Tuesday and held the Hornets to 34 points in the paint. The team's defensive effort and execution, both as individuals and as a team, continues to be much improved.
Though the Hornets were 8-41 from three, at one point missing 20 consecutive three-pointers, many of those shots were open. However, that seemed to be Cleveland's plan against Charlotte once they went cold from long range. The Hornets are the third consecutive team that the Cavaliers have held to under 100 points and over the last four games, they've held opponents to 95.8 points per game.
Here are my three takeaways from Tuesday night's victory, starting with a small ode to Cleveland's new head coach.
Larry Drew was the right man for the job
Cleveland Cavaliers head coach Larry Drew replaced Tyronn Lue just six games into the season but ever since his takeover, there's been a new life that's been breathed into Cleveland. That doesn't mean that the Cavaliers have suddenly turned into an elite team or that there haven't been issues both on film and behind the scenes. However, as the team's new "voice," his message to his team — that they need to play with more attitude, more camaraderie and more instinctual — hasn't fallen on deaf ears. In fact, it's quite the opposite.
Players are taking the defensive challenge and seem to be more certain of what their role is in rotations. In fact, players seem more certain of themselves on both sides of the floor with Drew's insertion of off-ball screens setting them up for open looks and players being trusted to have an impact on the game, no matter how little their experience or their youth. Some of this is by necessity, as Cleveland has had at least one injury to deal with (Kevin Love) throughout his brief tenure as head coach and five rotation players were out against the Hornets.
However, Drew has proven his worth as the team's head coach because — win or lose — they're finally competitive again. Playing J.R. Smith and Kyle Korver wasn't the big problem, apparently.
They take pride in their grit and determination, particularly on the defensive end. They're playing with plenty of confidence on the offensive end. And they're sustaining it for a full game. Their previous inability to do that is what led to Lue's firing more than anything else.
Larry Nance Jr. the rim-protector?
With a total of six blocks over his last three games and at least one block in each of those contests, either Larry Nance Jr. finally has that "pop" back in his explosion that he said we was waiting to return to him earlier in the season or he's just putting himself in better position to defend the rim.
Because of his lack of size (6-foot-9, 230 pounds), Nance hasn't been known as an elite rim-protector despite his vertical explosion and defensive acumen. However, whether as a help defender or going straight up at the rim, Nance Jr. has been just that as of late. After not recording a single block in the team's first six games, Nance has averaged 1.0 block in 21.8 minutes per game in the seven games since.
Since the Cavaliers' victory over the Atlanta Hawks (October 30), Nance has been holding opponents to a field goal percentage of 46.7 percent when they shoot within six feet of the rim. That's 13.4 percent below their season average.
David Nwaba's best game of the season
Cleveland Cavaliers shooting guard David Nwaba was brought to the Cavs to be a part of the rotation in the event that a veteran was traded or fell out of favor and, for a time, that allowed the third-year shooting guard to get his feet wet on the court. Because of his defensive ability on a team that has notoriously had problems on that end of the court, Nwaba was been painted as a defensive savior by Cavaliers fans (and even some media members).
He played well in his first contest, scoring seven points and adding one block in 14 minutes but it was no breakout game. In his next five games, he went 3-11 from the field and 0-4 from three-point range in 54 total minutes, never scoring more than 5 points in a game. He was unable to knock down shots from the perimeter, has limited crossover ability and instead relies on his first step and strength to get off shots on drives around the rim.
Further, on defense, Nwaba would show his defensive tenacity on plenty of plays but on many others, Nwaba could be seen getting shot over or blown by on the perimeter. This was unexpected given his reputation and didn't get much mention in the media because, as is usually the case with fan favorites, it takes a while for media members to decide to point out their weaknesses.
However, on Tuesday, Nwaba had his best game of the season. He was providing solid defense throughout the game and perhaps more importantly was an offensive threat throughout, scoring 18 points on 7-9 shooting from the field. He's still predictable on drives because of his limited ball-handling ability and his lack of a shooting stroke on pull-up jumpers but it doesn't matter how predictable you are if you can get your shot up and into the rim.
On the way to his best game of the season, Nwaba did just that.
*All stats gathered from Basketball Reference and NBA Advanced Stats

NEO Sports Insiders Newsletter
Sign up to receive our NEOSI newsletter, and keep up to date with all the latest Cleveland sports news.