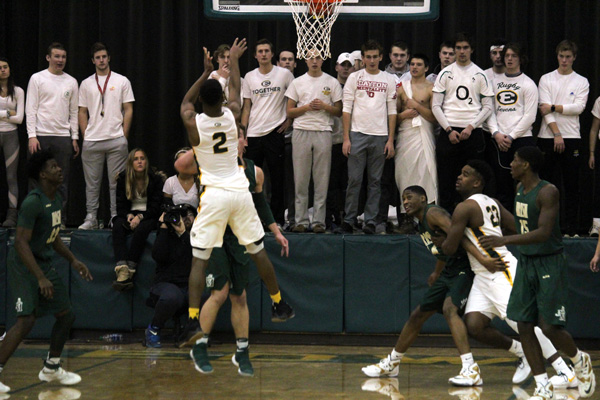 BEREA, OHIO– St. Ed's junior Demetrius Terry scored 26 points and earned team MVP as the Eagles topped Shaker Heights, 98-90.
PJ Flannery also finished with 19 points for the Eagles. The Red Raiders were without Chris Guess, who received two technical fouls in the team's previous game.
But even without Guess, both team had incredibly fast-paced offenses. The Eagles got off to an early lead after ending the first quarter on a 8-0 run. Dale Bonner cut the deficit for Shaker Heights with a 3-pointer, but the Red Raiders were still down 24-16 in the second quarter.
Late in the fourth quarter, Terry and Flannery made back-to-back 3s to seal the deal for the Eagles.
Bonner was the leading scorer for Shaker Heights as he ended the game with 38 points.