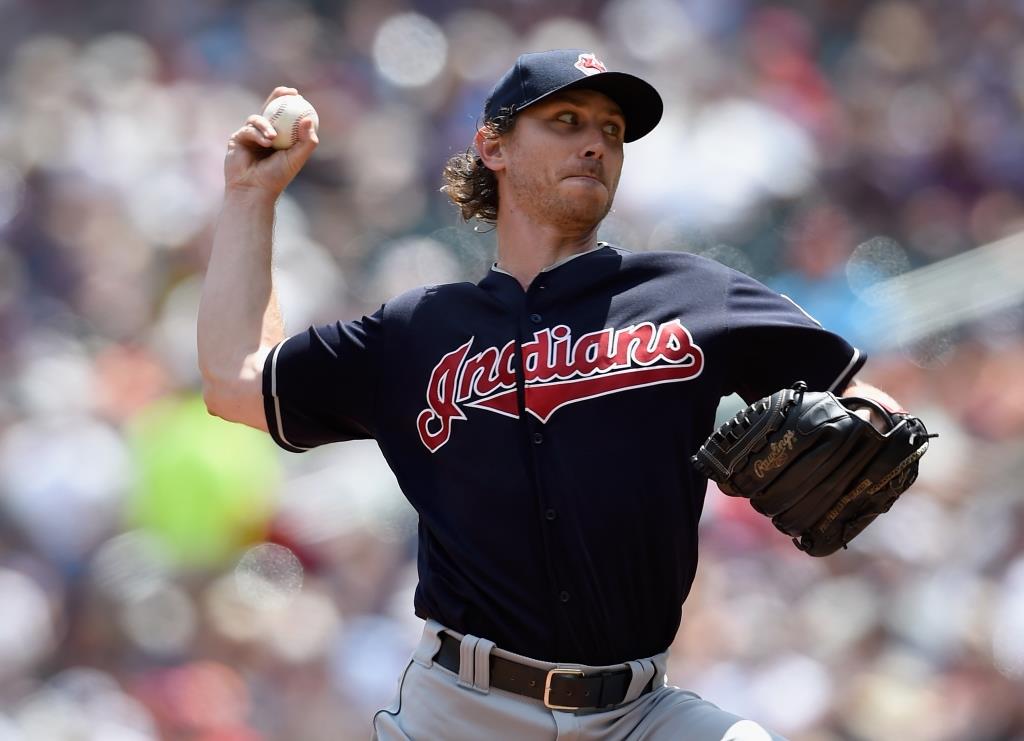 The Indians stumble out of the second half box did little to give the fans confidence that this is a team ready to make a long run into October and possibly back to the World Series.
Over the last four days though, the team has put the poor west coast swing to rest, and suddenly look again like the contenders everyone felt they would be, with most of it coming from the power of its starting rotation.
Trevor Bauer, Danny Salazar, Corey Kluber and Josh Tomlin all threw well over the last four days, with the welcome surprise of Salazar on Saturday giving the team confidence that maybe they have gained back a key player that can help them in the stretch run.
Here's the linescore the last four days from the Indians starters as the team started this latest homestand with a sweep of the Blue Jays and a win in a makeup game over the Reds Monday night.
Bauer 5 innings, 3 runs, 6 hits, 3 BB, 4 strikeouts
Salazar 7 innings, 0 runs, 1 hit, 0 BB, 8 strikeouts
Kluber 7.2 innings, 1 run, 5 hits, 2 BB, 14 strikeouts
Tomlin 6 innings, 2 runs, 4 hits, 1 BB, 6 strikeouts
In total for the four days, the starting rotation has provided 25.2 innings, 6 runs, 16 hits, 6 BB, and 32 strikeouts.
Consider in the four games before that on the road in San Francisco and Oakland, the team dropped three of four, and while there was a couple solid pitching outings, it was key mistakes and poor offensive execution that didn't give the team much of a shot to come home with a winning road trip.
In those last four road games, Carlos Carrasco, Mike Clevinger, Tomlin and Bauer went a combined 20 innings, allowing 10 runs, 18 hits 7 walks and 20 strikeouts.
With another subpar .500 team from the west coast coming into Progressive Field the next three days in the Los Angeles Angels, and with Clevinger, Carrasco and Salazar set to get starts, the team could end this latest home trek with a seven-game winning streak.
All year long as the staff as struggled it's been tough for this team to get moving in the right direction for an extended amount of time, but over the last four days the rotation has shown just how good they can be – and why this team is still dangerous and still a threat in the American League.

NEO Sports Insiders Newsletter
Sign up to receive our NEOSI newsletter, and keep up to date with all the latest Cleveland sports news.