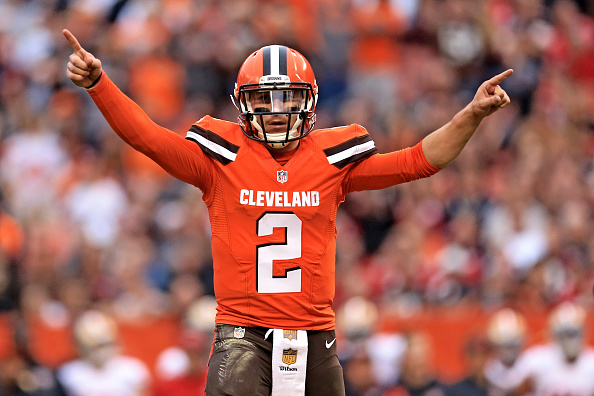 There will be another chat between Browns coach Mike Pettine and quarterback Johnny Manziel after another video of the quarterback popped up on Sunday night, first published by Busted Coverage.
The video shows the quarterback singing a hip-hop song with a can in his left hand.
Pettine said Monday he hadn't yet seen the video, but that he will chat with the QB about it.
"Any time there's something with our players that casts them potentially in a bad light, whether it's Johnny or any of our other guys, it's certainly a concern," Pettine said Monday. "I'm sure I'll see it and have a discussion with him about it.
"These circumstances are different from the incident that occurred before. I'm just not going to go into a ton of detail with it until I get a little bit more information about it, but it's something that I'm sure privately we'll discuss if it needs to be discussed."
In the clip the QB was wearing a "Merry Manziel" Christmas sweater and briefly paused in the video before smiling and rapping away.