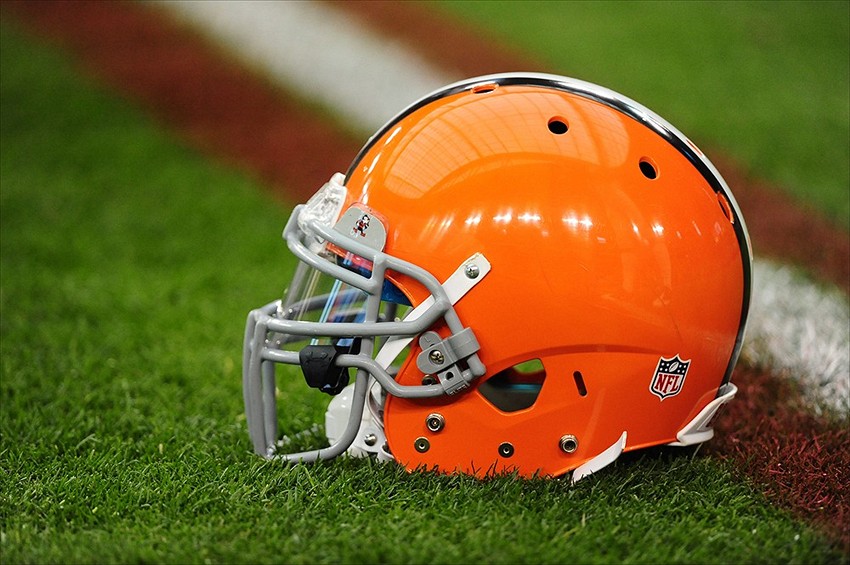 CLEVELAND – Thursday the Browns made a move that had some scratching their heads, which was the release of wide out/quarterback Terrelle Pryor.
The move came as the Browns continued to search the waiver wire for help at the running back spot. They felt they found that in former Seahawks running back Robert Turbin. The only issue – Turbin is still nursing an ankle injury and won't likely be ready for a few weeks.
Friday Browns coach Mike Pettine spoke about the release of Pryor, stating that he felt that while the former Buckeye could stick somewhere in the NFL, right now it was just too much to keep him on the Browns roster.
"Terrelle was a guy that we held on to largely because of his potential. We viewed that spot as the 53rd roster spot and there was a lot of debate over it. Terrelle certainly has the ability to make the transition to receiver. We were hopeful that we were going to be able to have that time to do it, but that, to me, is viewed as a luxury," Pettine said.
"A lot of this league is about timing. You look at a good example just last night in (Patriots RB) Dion Lewis. Here's a guy that a year ago was less than a year removed from an injury, just physically could not compete, couldn't run up to full speed and took him a year out of the league. That's why the guys that are here that know Dion are thrilled for him, knowing the kind of guy he is, that he's able to get back out there. Will Terrelle Pryor be successful in the NFL at wide out? There's a pretty good chance of that, but just given the timing for us, it just wasn't right."
The Browns pickup of Turbin and the fact they are willing to wait a month for him to return from injury shows the current state of the Browns running game.
Sunday they will start Isaiah Crowell, and are hoping between he and rookie Duke Johnson Jr. the two will be able to give the team some type of ground attack as they travel to play the New York Jets.
As for what Turbin could add to the ground game, Pettine says he likes what he sees when he watches Turbin take the ball.
"He's downhill. When you watch him play he is physical. You talk about playing with an attitude, that's the way he is," Pettine said.
"I had gone against him previously as a coordinator, not often being that he was in Seattle, but watching a lot of cross over tape, talking to people that know him. I know (running backs coach) Wilbert (Montgomery) thought very highly of him coming out of Utah State."
Last season with the NFC Champion Seahawks Turbin ran for 310 yards on 74 carries, a 4.2 yards per carry average.
Right now the Browns have just Crowell and Johnson as healthy running backs, and Pettine wouldn't comment if the team would call up someone else before Sunday that could carry the ball.
"Like I said yesterday, I'm not going to comment on any future transactions," Pettine said on the RB issue.

NEO Sports Insiders Newsletter
Sign up to receive our NEOSI newsletter, and keep up to date with all the latest Cleveland sports news.