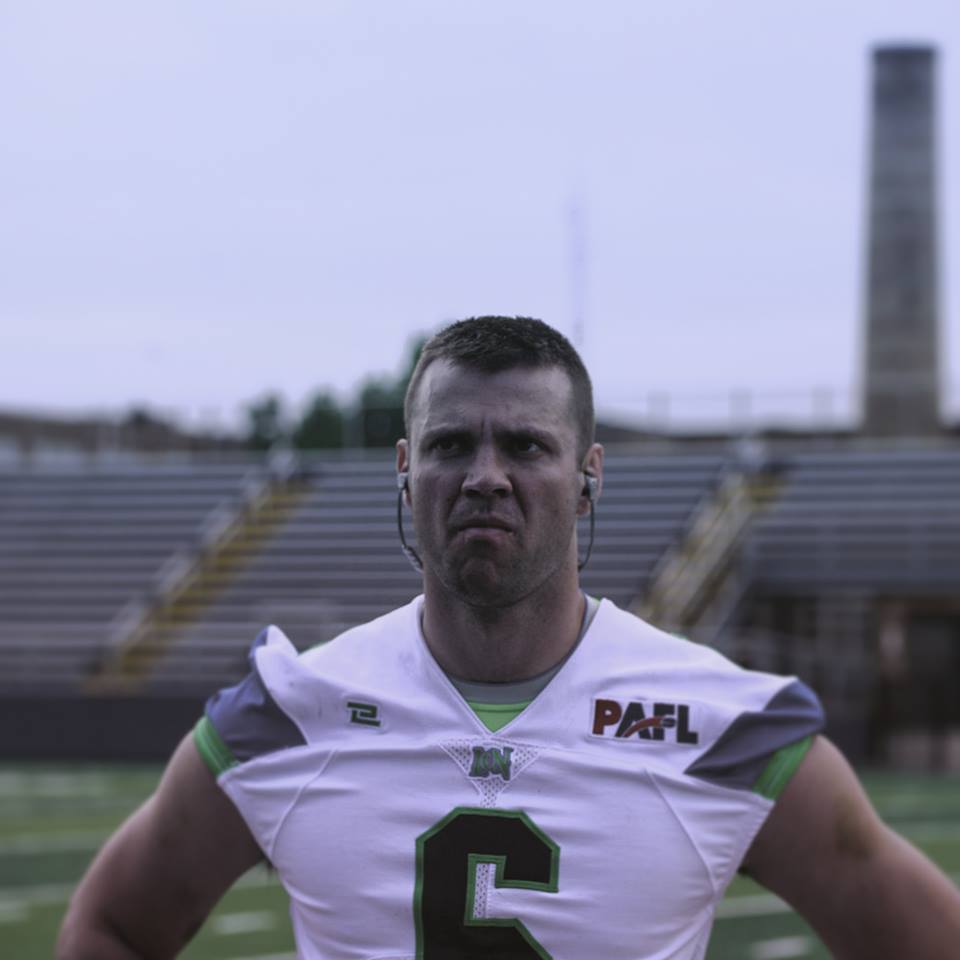 The words "genetic freak" may be what best describes Lorain County Nightmares line backer Sonny Hazelwood. It seems play after play he is in the backfield before the quarterback even has a chance to take a full 3 step drop. Hazelwood is that fast!
The comparisons between him and JJ Watt are endless. The size, the speed, the hustle, Hazelwood can do it all. The current Berea native is no stranger to the grid iron. At 6'6, 235 lbs, he was a dominant force at Baldwin Wallace and has continued that dominance on fields all over the PAFL.
As a senior in 2011 at BW, Sonny competed in his third season of football for the Yellow Jackets and earned his second varsity letter. He had transferred to B-W from OAC-rival Heidelberg College in the Fall of 2009. Sonny was a first team All-Ohio Athletic Conference selection in 2011.
B-W had a 23-17 record during his four seasons lining up for the Yellow Jackets. He earned recorded 69 career tackles, including 37 solo, 19 tackles for loss, nine and a half sacks, three forced fumbles, one interception, and had three pass deflections.
As a senior in 2011, Sonny competed in his third season of football. He started and played in all ten games and recorded 42 tackles, 13 tackles-for-loss for a total of 51 yards, one pass deflection and seven and half sacks.
Sonny is fresh off of a 6 sack game this past Saturday night in a 33-6 victory over the Pittsburgh Rangers. When an opposing QB looks over the line and see's number 6 staring them down, they instantly begin to shake in fear.
Hazelwood and the Nightmare defense are one of the most dominant units in the league.
Need further proof? Take a look for yourself with the video below and we will see you at the next game!

NEO Sports Insiders Newsletter
Sign up to receive our NEOSI newsletter, and keep up to date with all the latest Cleveland sports news.