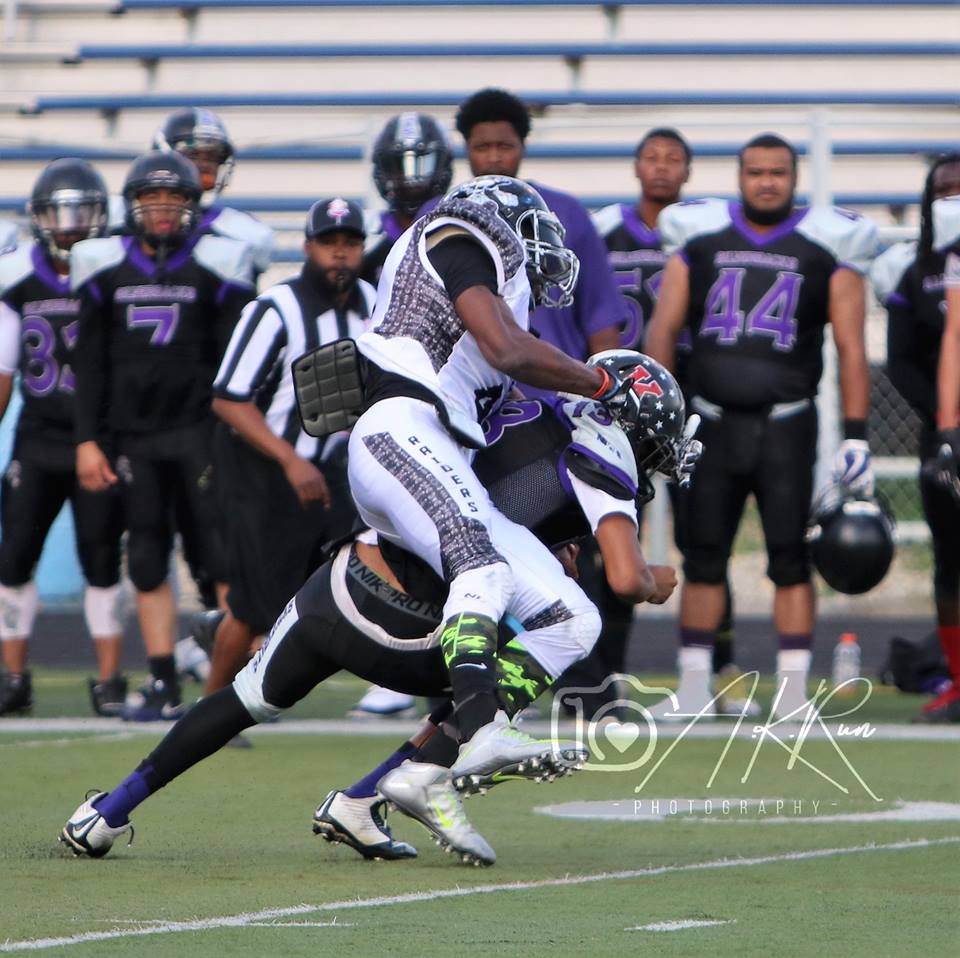 Photo Via Amanda K Rundle 
COPLEY, OH – While it might not have been the best offensive game of the season the Raiders defense pitched their second shutout of the season as Ohio picked up their second straight win, a 17-0 victory at Copley High School on Saturday night.
Levi Wells provided two of the biggest plays of the evening for the Raiders as he returned an NEO punt 50 yards for a score in the third quarter and nearly added a second score on the defensive end when he picked off an errant pass and returned it 40 yards to midfield before being tackled.
Starting QB Lance Kandel in his first start of the season under center finished the night for the Raiders by hitting on 5/7 passes for 41 yards but was unable to matriculate the ball up the field consistently in the first half on his teams six possessions of the football.
After a blocked punt gave the Ohio offense the football at the opponents 8 yard line the Raiders were forced to settle for a 21 yard field goal attempt from Josh Brebant that split the uprights as the clock ran out to make it a 3-0 halftime score in favor of the visitors.
Both teams traded field position in the second half similar to how they did in the opening two quarters until the Raiders put the game in their column for good with 3:23 left in the fourth on a 1 yard Ray Catley touchdown run to make it a 17-0 Ohio advantage.
Carlos Alexander led the defense in picking off four passes on the day as he pilfered a pair while teammate Taz Jackson added one to his season total as well for the Raiders.
Offensively the Raiders put the ball on the Copley Indians turf a season high four times but were able to rely on their defense to not allow a point off of two short field trips for the Silverbacks.
NEO sees their four game winning streak come to an end and will host their last home game of the regular season Saturday night when the Westmoreland Wolves come to visit.
Ohio sees their season record improve to 6-2 overall and 5-1 in league play. The Raiders will be home at Medina High School Saturday at 7pm to take on the Summit County Storm in a game broadcast live on the Ohio Raiders Football Network.
Content Via Michael Hirn of Ohio Raiders Media Team