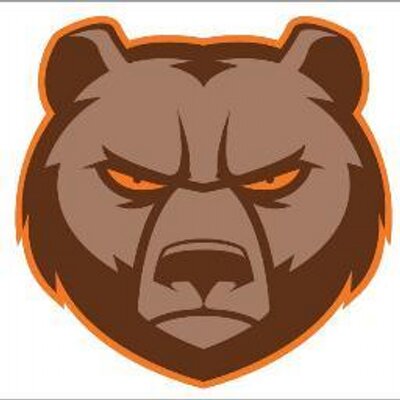 PARMA, Ohio- The Padua Bruins were coming right off of a game where they failed to get a hit against Holy Name….and won. That's right, despite the Green Wave's Jack Stolar pitching a no-hitter, the Bruins would create opportunities with their craftiness at the plate and advance with a 1-0 victory over their rival.
Tuesday afternoon, the Firelands Falcons had their eyes set on keeping the Bruins at bay at the plate, this time without Padua creating scoring chances. That didn't quite happen.
The Bruins strung together eleven runs in a five-inning span to clinch their second-straight District Championship.
It started with Firelands' starter Evan Lacey struggling to get far into his outing, walking the first four batters he faced in the top of the first inning. Justin Beckwith would make it 2-0 after a base hit into center field. After Zach Barther grounded into a double play with the force outs at home and first, Kyle Wisniewski (2 RBI's) and Henry Neumann both brought in runs to make it 5-0. after the first inning.
Though Firelands brought in a run in the third inning off of a sac fly, the Bruins continued to put up runs.
With a three-run third and fifth inning, the game was ended after the margin of ten runs was reached. Padua's same offense that had a scavenger-esque mentality on Monday afternoon in their 1-0 win over Holy Name would strike for a barrage of runs to win their District Final.
Padua's Starting Pitcher Tommy Whitely, who gave up one earned run in five innings pitched, talked about the team's performance in the victory. "We got off to a nice start on offense, gave me some more room to work with my pitches. I started off pretty well I thought. Infield played well behind me, they made some nice plays. I trusted them, tried to put the ball and just make them put it into play. Team behind me picked me up batting, hitting, and we ended pretty well with the mercy rule."
"It's huge," Padua's Head Coach Ken Ortiz stated when talking about how important the win for Padua Franciscan High School is. "We have not been the normal Padua, what we expect as far as athletics go in the last several years. Baseball has been on the uptick, now we got a new football coach. Our basketball team is making it deep, volleyball is always winning state championships. So we're trying to get to that point and back-to-back titles puts us in that conversation. So now as a representative of Padua, we get to walk with our heads a little higher. It's a feel good situation for the whole school and that's what's great about it."
Firelands' Head Coach Dan Ransom talked about his team's season after the game, stating that he had a "great, great, great senior class."
"Love these guys to death and wish them nothing but the best in whatever they choose to do. But we told our younger guys 'remember how this feels' and when we come back next year, we definitely don't want to have the same emotions at the end of this game."
Next Thursday, Padua will take on the winner of the Patrick Henry District in a Regional Semifinal game.

NEO Sports Insiders Newsletter
Sign up to receive our NEOSI newsletter, and keep up to date with all the latest Cleveland sports news.