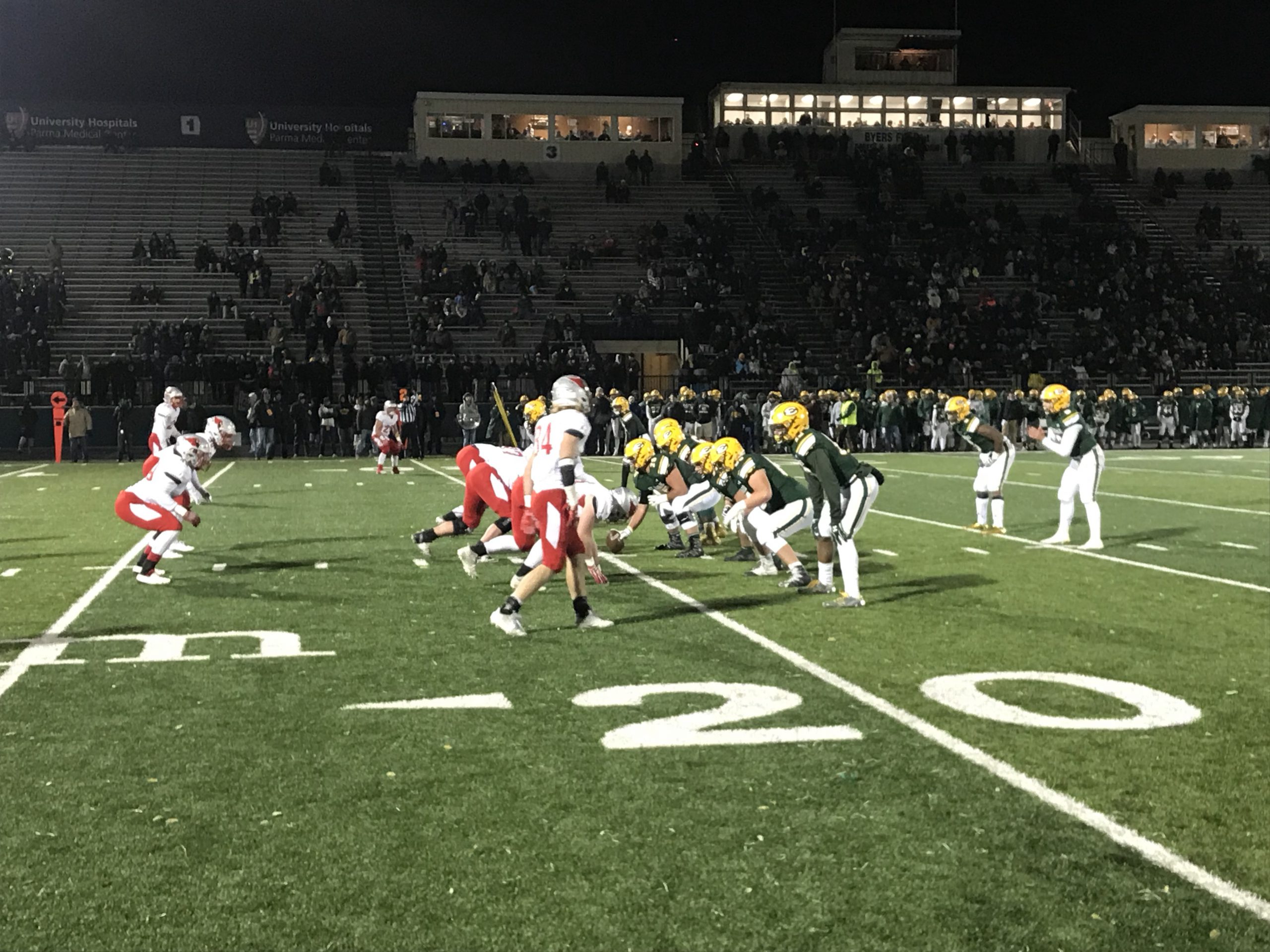 By Mike Holzheimer
Let the debate begin-again.
The Ohio High School Athletic Association (OHSAA) has been lamenting over the task of trying to create a "competitive balance" regarding its state tournament games. In short, many are of the opinion that private schools present an unfair athletic obstacle that a public school cannot hurdle resulting in very lopsided final scores.
The proposed separate playoff system calling for two different Ohio scholastic state champions, one private and one public high school team, has been talked about for a few years now.
Georgia and Texas have pondered this "public versus private school" and separate state champions debate as well.
To go back in time a bit further, the OHSAA created the Competitive Balance Committee in January of 2010 responding to the concerned masses that private schools dominate public school teams so unfairly in state tournaments. A subsequent bylaw proposing a change in divisional alignments in the fall for football, boys and girls soccer and girls volleyball, boys and girls basketball in the winter and baseball and softball in the spring, was voted down, 332-303, a slim four percent margin of defeat.
The proposal suggested that each school be put into tournament divisions in those eight sports determined by its respective "athletic count" and "tradition factors" which would include socioeconomic factors and school boundaries. There were those coaches, though, who were concerned with the word "tradition." The committee said they would determine a school's tradition level by way of its state championship game appearances, state tournament appearances and regional finals appearances.
One private school coach didn't see this adding up claiming teams would wind up being penalized for being successful. He said he was glad that the proposal failed and that the way he saw it was Ohio has a great system with the way things are done in football. He added it is one of the best formulas in the country with six divisions (seven, for 2018) that allowed more teams into the playoffs.
One public school coach, albeit he admitted some tweaking could be done at the top of brackets, such a proposal would not affect his school and that the current system really wasn't hurting his kids or his program.
I don't think I could say it any better. Yes, the private schools have a much larger pool to choose from as far as getting the talented students to attend their institutions and suit up athletically. There is no debating that, nor have I ever done so. My point has always been the current system has been in place forever, and I really don't see where high school student-athletes have become so traumatized by way of losing big to a much bigger and more talented team during the postseason.
If, as players, they find themselves on the shorter end of a scoreboard, and that should be the worst thing that ever happens to them, I would say they can consider themselves extremely lucky in life. Graduation day will still come, the academic diploma and congratulatory handshake will still find them, and the excitement of awaiting the next chapter of their lives will surely come their way.
My first recollection as to why things are just fine the way they are is when I covered the Westlake High School baseball team's "Final Four" appearance at the state tournament in Columbus' Huntington Park. Prior to their trip on Interstate 71 South, the public school Demons were taking on the mighty parochial powerhouse St. Ignatius Wildcats in a district game. I remember hearing the rumblings in the stands from parents saying that the matchup was unfair.
A few hours later, it was the Demons, that disadvantaged team unfairly asked to play against a private school, doing all of the celebrating on their way to a district and regional title. And it was St. Ignatius being sent home for the rest of the tournament. Thank goodness Westlake turned a deaf ear to all that noise coming out of those bleachers that memorable night. With a separate playoff system in place, that team from Hilliard Boulevard would never have such a memory today.
But most of all, I recall back-to-back Saturday nights sitting in the press box at Parma's Robert Boulton Stadium at Byers Field. It was two Division I regional semifinal/final football games featuring public school Mentor against the tradition-rich and mighty St. Edward and St. Ignatius. The Mitch Trubisky-led Cardinals defeated both the Eagles and Wildcats in consecutive weeks.
Mentor is one of the largest school districts in Ohio, but last I checked, it is a public school. And should the OHSAA ever adopt this widely discussed proposal, these games don't happen either. You can't have it both way. With what is being discussed, Mentor would be roped in with the rest of the public schools and basically be denied the chance to compete for a state title against top-notch competition.
I remember interviewing a Mentor player following both victories. He told me he wasn't just happy because his team won, he was beyond happy because most people thought a public school cannot beat St. Ed's or St. Ignatius. "I can't imagine not being given this opportunity to play them," he said. "I'll tell you this, I don't want some Board or committee telling me I'm not good enough or my team isn't good enough to play anybody."
I think that sums it all up very nicely. And there are many more examples I could give. Most recently, within the past week or so, scholastic baseball fans have watched both Strongsville and Amherst; two public schools end the state title dreams of both St. Ignatius and St. Edward in district title games.
Things won't always go your way, but in sports, as in life, you learn to overcome the adversity and come back even stronger the next day, or the next season. And that people, is the essence of sports. It's always been that way, and it will remain that way.
If your team comes up against a tougher opponent, you don't run away or look for a substitute because the going could get a little rough. One of the beauties of sports is that win or lose, and yes possibly losing big, one has the opportunity to come back and fight another day. And you know what; there is nothing wrong with that.
And so, as I did many times in my old columns trying to send messages to the OHSAA, I will remind them, and all those adults screaming to change the system-stop trying to fix things that aren't really broken.

NEO Sports Insiders Newsletter
Sign up to receive our NEOSI newsletter, and keep up to date with all the latest Cleveland sports news.