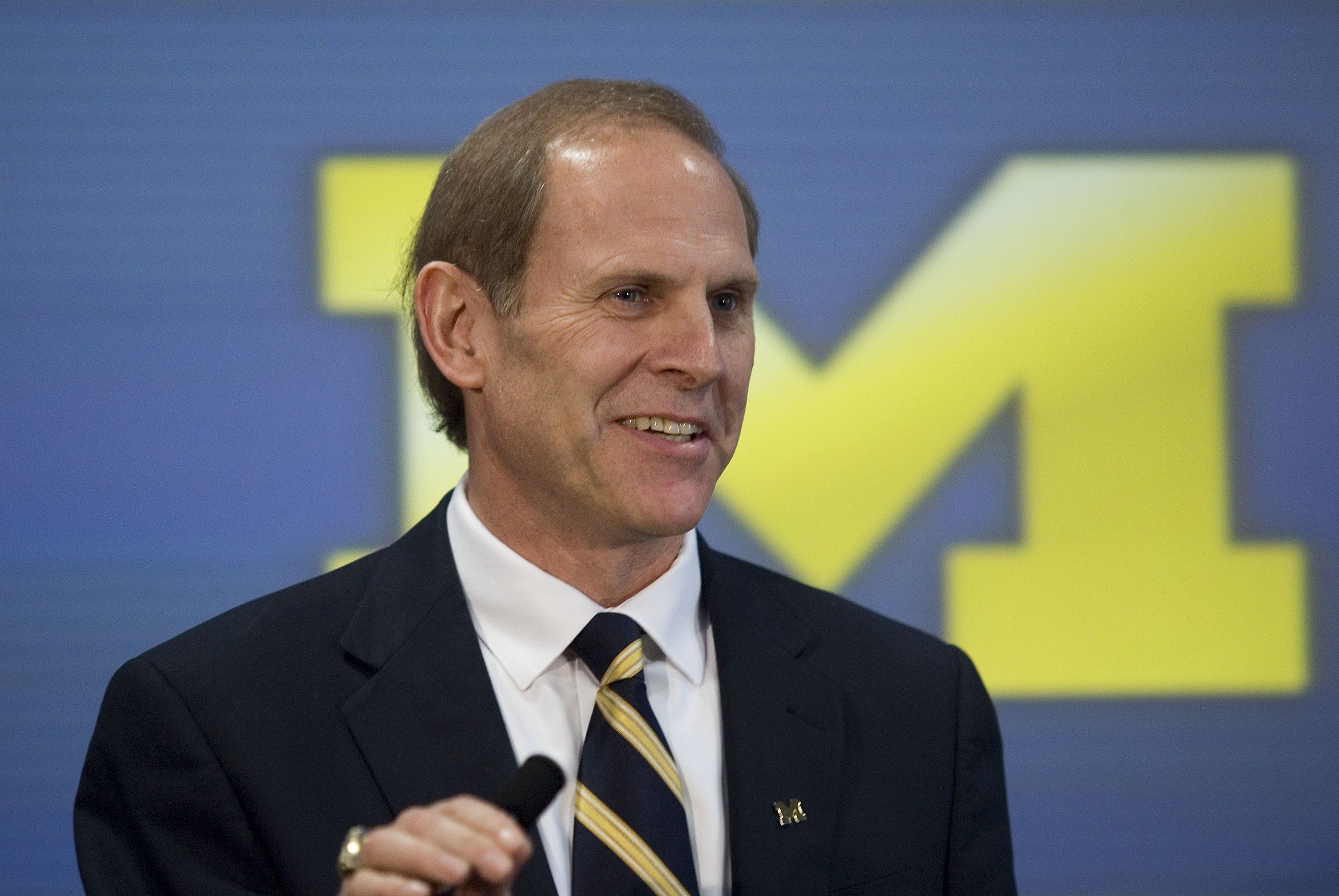 By Mark Warmuth
The Cleveland Cavaliers have a new head coach, and it was a shocker. Hiring a 66-year-old John Beilein from the University of Michigan was not expected at all.
And the narrative about this hire having Dan Gilbert's imprints all over it overlooks the fact that Beilein is an excellent coach.
Beilein has a .650 winning percentage at U of M, and has coached in two Final Fours. And he has a Cavs' connection in Mike Gansey, one of his former players at West Virginia, who is now Cleveland's assistant GM.
The wine and gold were looking for someone who could develop talent, and the new coach certainly fills that bill. For the most part, Beilein wasn't getting the "one and done" highly recruited players, and yet was cranking out top 20 teams on a yearly basis.
As for Beilein's age, it has been rumored that one of the young, up and coming assistant coaches the Cavaliers have been interviewing will be named as the new coach's chief assistant, sort of a grooming period for whoever gets the gig.
We understand this is Beilein's first coaching job in the NBA, but learning from a guy with that kind of experience can't be a bad thing, can it?
Plus, the veteran college head man isn't coming into the league like a Rick Pitino or John Calipari, coming in looking to take the league by storm. He's not a boisterous, overwhelming personality.
He's just a very good basketball coach.
In watching his teams play over the years, the one thing we feel confident about, is the Cavs will be much better on the defensive end of the floor. The Cavs haven't really been good on that end since the championship season of 2016, so that is something to look forward to.
He also prefers a motion offense, but he will have to adjust to the NBA game in that regard. It's fine to run that type of attack, but he will have to put some pick-and-roll principles in because that's a staple in the professional ranks.
Mostly though, Beilein has worked well with young players and let's face it, the Cleveland Cavaliers are a young team. Outside of Kevin Love (30) and Larry Nance Jr. (26), the building blocks of the franchise are 24 and younger. Guys like Collin Sexton, Cedi Osman, and Ante Zizic.
And they will add two more youngsters in the first round of next month's NBA draft. The Cavs need someone who can communicate and teach these guys, and at his core, Beilein is a professor in the class of hoops.
Any criticism of this hire comes from those who see Gilbert as someone who thinks he knows the game more than the trained professionals. While we understand this, if Gilbert was the driving force behind bringing in a college coach, he brought in a very good one.
Remember, Beilein was also in consideration for the Pistons head coaching job a year ago.
Also, it isn't like the owner and the front office interviewed Beilein first, fell in love and didn't talk to anyone else. They talked to several young assistant coaches around the league who dealt in player development.
If you take the hire on merit, and figure in the hiring of a younger coach as the lead assistant, we don't see how anyone could think this is a bad hire.
Of course, as with any hire, the proof will come when the Cavs start playing games that count again in October.