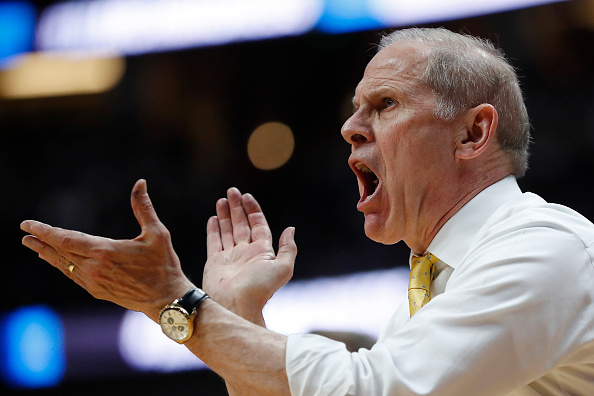 There was one question that I kept asking as the Cleveland Cavaliers kicked off yet another search for a head coach – how much say would ownership have in the final decision?
To make it simpler, I kept wondering if this hire was going to qualify as a "Dan Gilbert move."
For reference, a Dan Gilbert move can be defined as a hire which goes against the grain, something nobody saw coming. Trying to lure Tom Izzo away from Michigan State. Hiring David Blatt despite all his experience coming from overseas. These are just a couple examples of Gilbert moves, curious approaches Cleveland's owner has taken when attempting to land a new coach for his team.
Turns out another example surfaced this morning, when it was announced the Cavs were hiring John Beilein out of Michigan to be their next head coach.
Many were quick to label this as a Gilbert move, and that doesn't feel too off-base. At the same time, this doesn't make it a bad signing. Beilein is the kind of splashy hire Gilbert loves, but he also might end up being a great fit for the Cavs.
Make no mistake, bringing in a 66-year-old coach with zero NBA experience is the "so-crazy-it-just-might-work" move we've come to expect from Gilbert. It's an outside-the-box hire that, based on general reaction from fans and pundits alike, caught everyone off guard.
However, this doesn't seem like a move made specifically to create shock-waves. This isn't on par with rehiring Mike Brown three years after firing him.
Instead, this feels like a hire that was given careful consideration, and was ultimately made because what Beilein brings to the table could be just what this rebuilding Cavs team needs.
Beilein is considered one of the sharpest offensive minds in the game, and also has a proven ability to develop young talent. Despite being unable to sign the five-star recruits schools like Duke usually land, he was still able to turn Michigan into a consistent winner, taking what was a mediocre program and transforming it into a Big Ten powerhouse.
It's safe to say he'll be working with similar circumstances in Cleveland. He'll be tasked with leading the Cavs through a grueling rebuild as the franchise tries to finally build a winner without the help of LeBron James.
Getting the most out of young talent will also be a key requirement for Beilein in his new role. He'll be charged with ensuring players like Collin Sexton and Cedi Osman continue to grow as roster cornerstones, while also grooming whomever Cleveland selects with its lottery pick this summer.
This isn't to say Beilein will see immediate success in Cleveland. His age is understandably giving many people pause, as he's not the young up-and-comer we were led to believe Cleveland would hire.
Likewise, he'll have to navigate the tricky transition from college to the pros, something a few coaches have succeeded with (Brad Stevens), while others have flopped miserably (Rick Pitino).
This is, in part, what qualifies bringing in Beilein as a "Gilbert move." It was the kind of headline-stealing, attention-grabbing hire Cleveland's owner seems to love. It's also a move which comes with its fair share of question marks.
However, what makes this hire different from the previous ones is that it feels as though it was given far more thought than usual. This wasn't a case of Gilbert trying to throw tons of money at the biggest name he could find. This doesn't feel like a move he made in an ill-fated attempt to outsmart the room.
The Cavs laid out exactly what they were looking for in a head coach when they kicked off this search. They wanted someone who could develop young talent and build a winning culture for a franchise which is in dire need of it.
Beilein fits that bill. It just so happened that none of us saw his hiring coming. Of course, this just added some extra flair, which sure seems to have satisfied Gilbert's urge to go against the grain.

NEO Sports Insiders Newsletter
Sign up to receive our NEOSI newsletter, and keep up to date with all the latest Cleveland sports news.