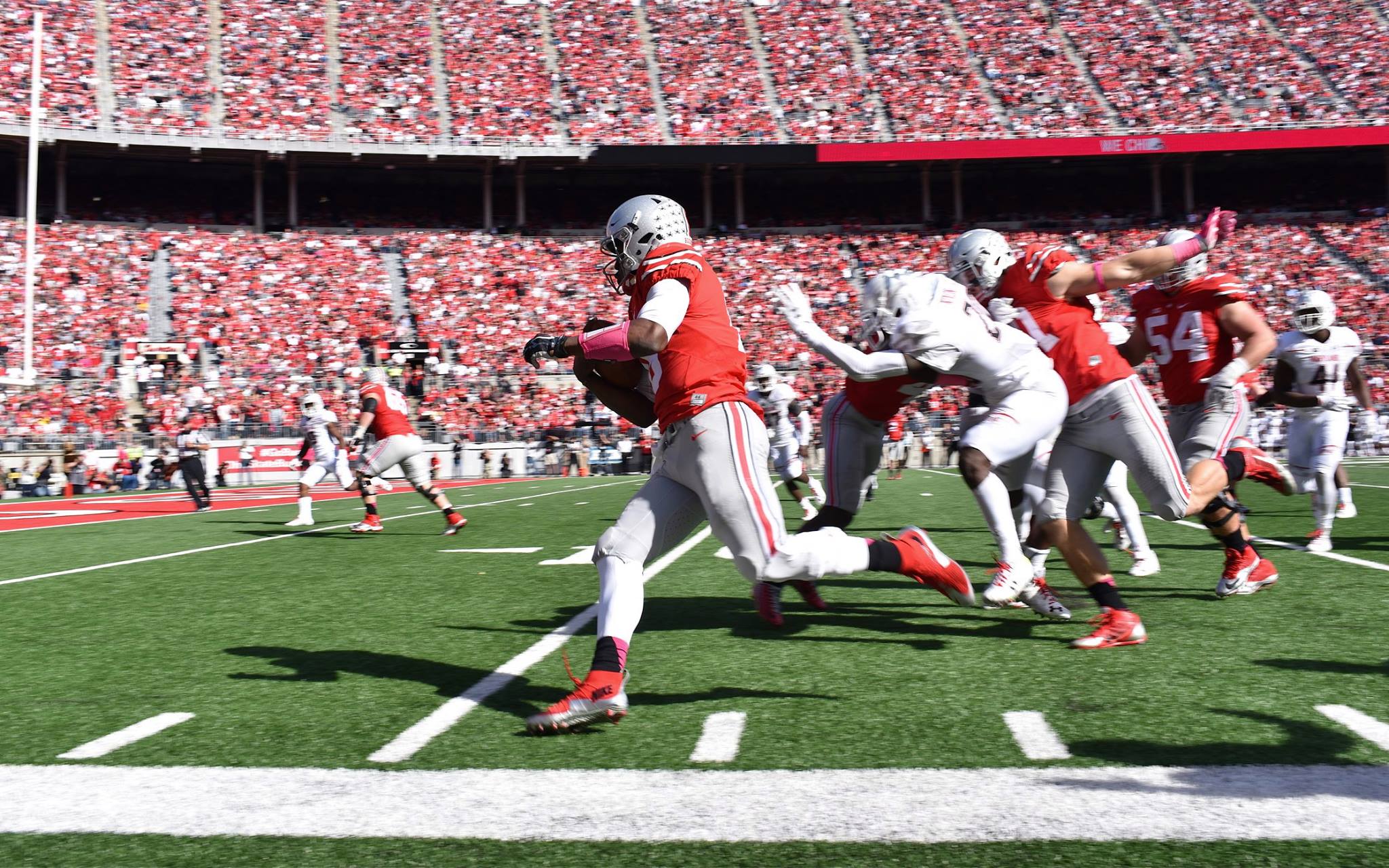 Buckeys QB J.T. Barrett has been suspended for the next game against Minnesota on November 7th after his overnight arrest for operating a vehicle while impaired (OVI).
Barrett was arrested near campus at a checkpoint and the QB blew just over Ohio's legal limit of 0.08.
Ohio State took action right away announcing that Barrett would sit for the next game next Saturday. The Buckeyes are off today.