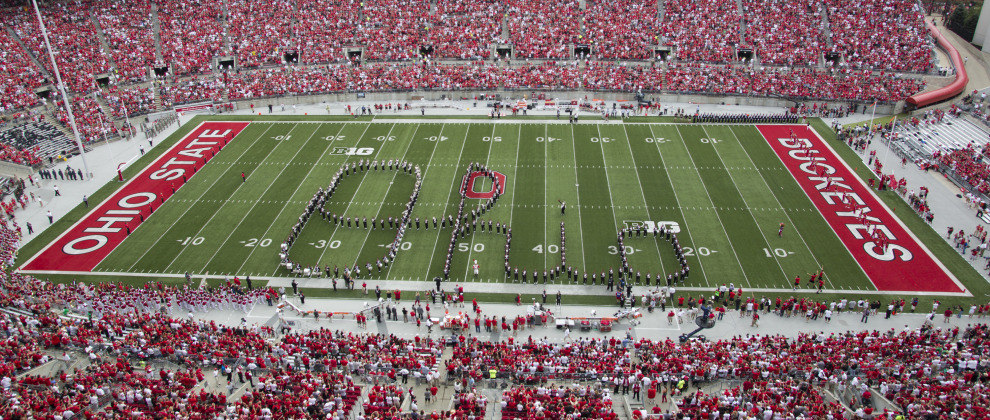 It wasn't a good weekend for Buckeyes QB J.T. Barrett, who was arrested for operating a vehicle while intoxicated (OVI) at a checkpoint early on Saturday in Columbus.
Barrett has been suspended by the Buckeyes for Saturday's home tilt with Minnesota, but that's not the only punishment that the quarterback will face for his Saturday arrest.
Ben Axerlod tweets out that Barrett has lost his Ohio State scholarship for the semester.
Ohio State QB J.T. Barrett will lose his scholarship for the semester.

— Ben Axelrod (@BenAxelrod) November 2, 2015
Being from Texas, the punishment for Barrett is an expensive one, as out-of-state tuition at Ohio State is costly, try more than $27,000 per year.
UPDATE: Axerlod tweeted out a few moments ago that Barrett will lose his summer aid, not his current scholarship, but it will still be costly for the quarterback in the long run.
Ohio State spokesperson clarifies that it will be J.T. Barrett's summer aid that he loses, not his current scholarship.

— Ben Axelrod (@BenAxelrod) November 2, 2015