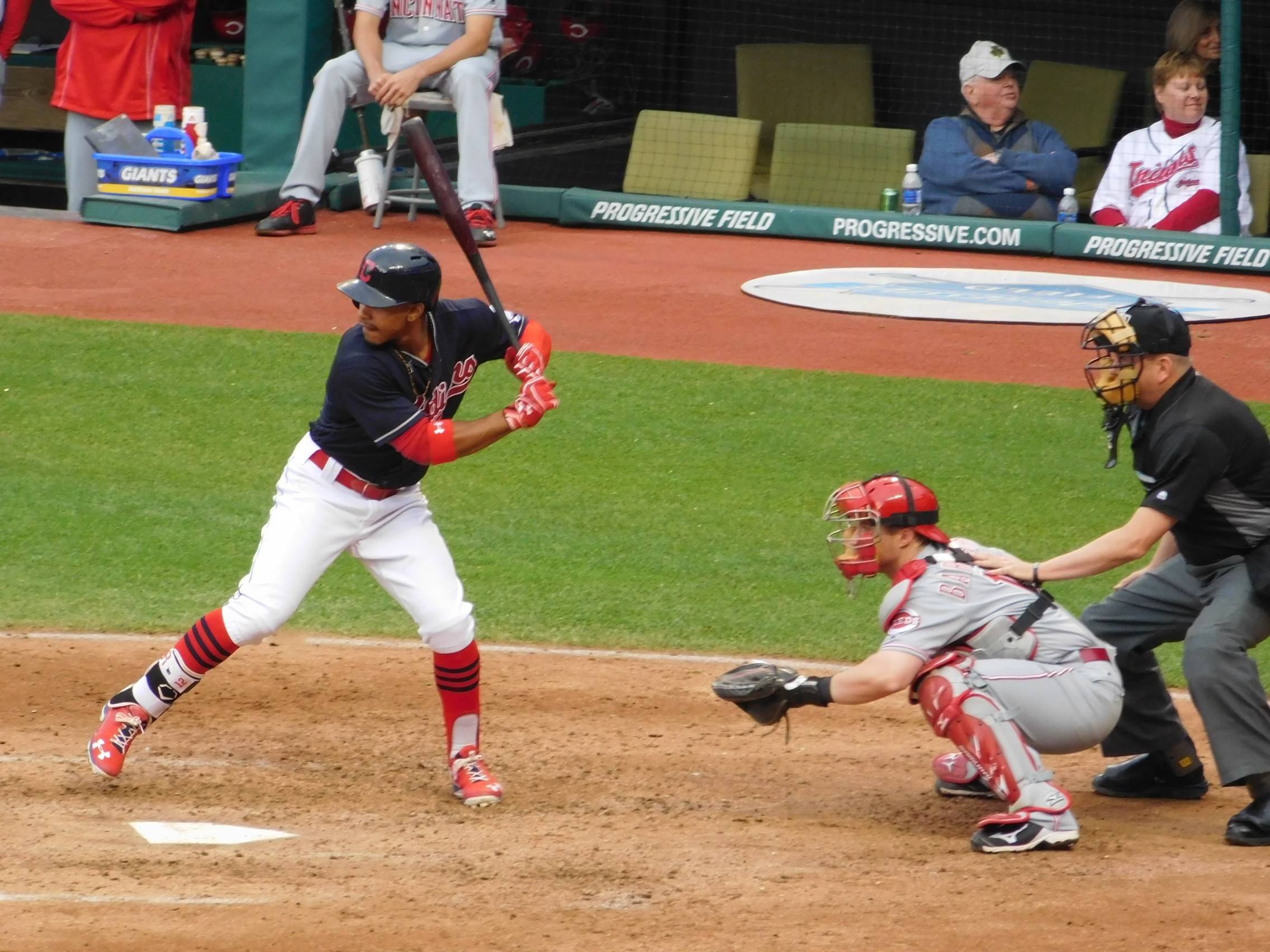 CLEVELAND – It's no secret that the Cincinnati Reds are not going to be challenging for a World Series title anytime soon, but no matter the Indians beatdown of the Reds the last two days was as impressive as they've played in any two games this season thus far.
A 13-1 smacking of the Reds puts the Indians at 19-17 on the season, and also showed once again just what this teams' offense can do when they string some hits and walks together.
In the two games thus far against the Reds, they've outscored Cincy 28-7, and outhit them 36-17.
It's the first time the Indians have scored 13-or-more runs in consecutive games since 1999 when the club pulled the trick in three straight games from May 17th to the 19th at the White Sox.
"It's not just that we got hits it's how we got them," Indians second baseman Jason Kipnis said. "A lot of walks which is what we've been preaching, lot of two-strike hits, going the other way, guys with some good at-bats.
"It's getting the first guy on getting to the next guy, and that really carried over throughout every inning."
It started fast, as the team jumped on former Tigers now Reds starter Alfredo Simon for four runs in the second inning to take a quick 4-0 lead.
The following inning they pushed it to 7-0, and by then many fans were already checking their phones to see if the Cavaliers game against the Raptors across the plaza had begun.
The Indians punished Simon like a batting practice session, putting up 10 runs and 14 hits over 4.1 innings.
The last time the team had 14-or-more hits against a single pitcher was April of 2004 against Detroit, when the Tribe racked up 14 of their 19 hits against Nate Cornejo.
Once Simon left things didn't get much better, as Steve Delabar came in, and walked in four runs, as the Indians built the comedy fest to 12-0 after five innings.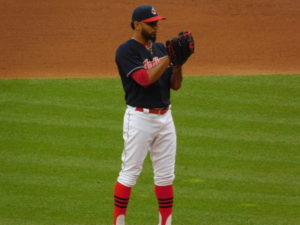 The recipient of the Indians run scoring barrage was Danny Salazar, who went 7.1 innings, allowing a run on five hits to earn the win to go to 4-2 on the season.
The toughest part of the night for Salazar was likely having to sit through the long innings while Indians runners were rounding the base paths.
"He's good, he's real good, and he kept his concentration throughout which was real good," Tribe manager Terry Francona said.
"I think (catcher Yan) Gomer and then (Chris) Giminez did a real good job of guiding him through, because there were some real long innings, and to his credit he stayed with it."
Salazar walked just one and struck out eight, and was able to get a number of first pitch strikes which helped later in the count, and kept Reds hitters on their toes all evening.
"All my pitches were there and getting ahead in the count with my first pitch," Salazar said. "Being the same page with Gomes, throwing my fastball inside and outside, and using my two seamer I think that was the key tonight."
Salazar, who was throwing on an extra day of rest, threw 95 pitches total, 67 of which were strikes. Bryan Shaw threw two outs and Cody Allen pitched a scoreless ninth to close the door on the Indians second straight runaway.
The two teams will continue their rather odd home/home series on Wednesday in Cincinnati, as Mike Clevinger makes his Major League Debut for the Indians.
For now, it's just good to see an Indians offense have a stretch of pounding another teams' pitchers into submission.
"It's kind of rare so you take it, enjoy it, and move on quickly because we have to play them again tomorrow," Francona said.

NEO Sports Insiders Newsletter
Sign up to receive our NEOSI newsletter, and keep up to date with all the latest Cleveland sports news.