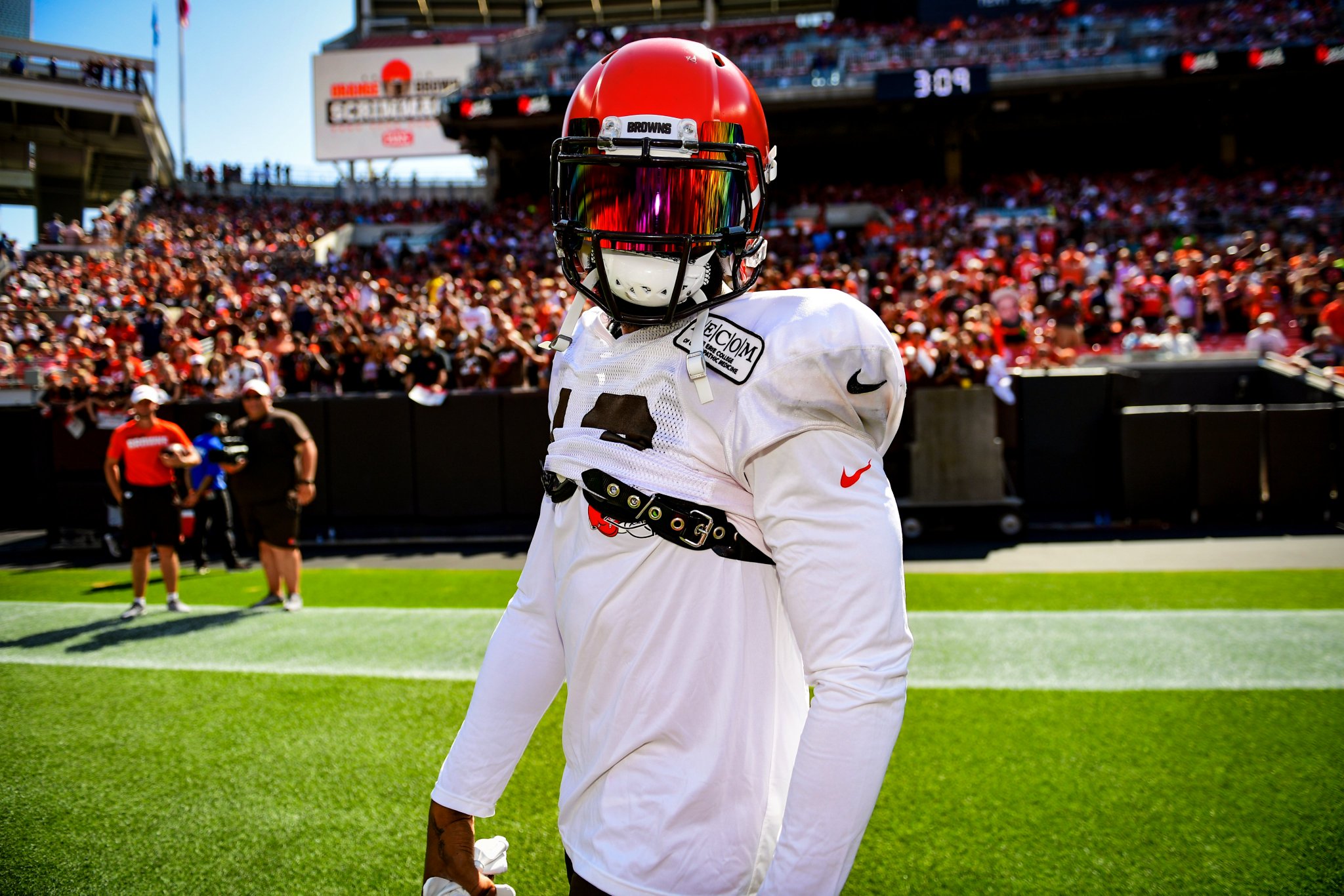 By Luke Wondolowski
Picture this. You are leaving the Browns scrimmage Saturday and you are driving home. As you pass the west gate of the stadium, you are paying attention to the road, and out of nowhere you see Odell Beckham Jr. next to you.
Now all sorts of thoughts are running through your head: What should I do? Should I just take a picture with him? Should I just say what is up to the guy?
Well, a fan in that exact situation had a much different idea. Darrian White, a 20-year-old who drives a Chrysler with a license plate shouting out the Browns newest wide receiver Odell Beckham Jr. with a plate that reads OB JR13 spotted the star wideout in the car next to him as he leaving First Energy Stadium, Saturday. So what did he do? Asked him to sign the license plate of course.
White explained how it came to mind, saying he planned on Beckham Jr. signing his plates from the start, he just thought it would happen at the scrimmage. 
"That was the plan [the whole time], but I thought it was going to be during the scrimmage, not on the way out of the stadium." 
Doesn't matter how or when you get it as long as you did right? As for the plate, you won't be seeing them on the back of a White's car flashing Beckham Jr.'s signature anymore. "It's already framed," White said. "I could not risk losing them. 
It's a moment he'll never forget.
"Yeah, I'm never going to forget that moment, I can't believe that it actually happened."
Since Darrian posted the video on his Instagram on Saturday, it has reached multiple news outlets ranging from Bleacher Report to ESPN. 

NEO Sports Insiders Newsletter
Sign up to receive our NEOSI newsletter, and keep up to date with all the latest Cleveland sports news.