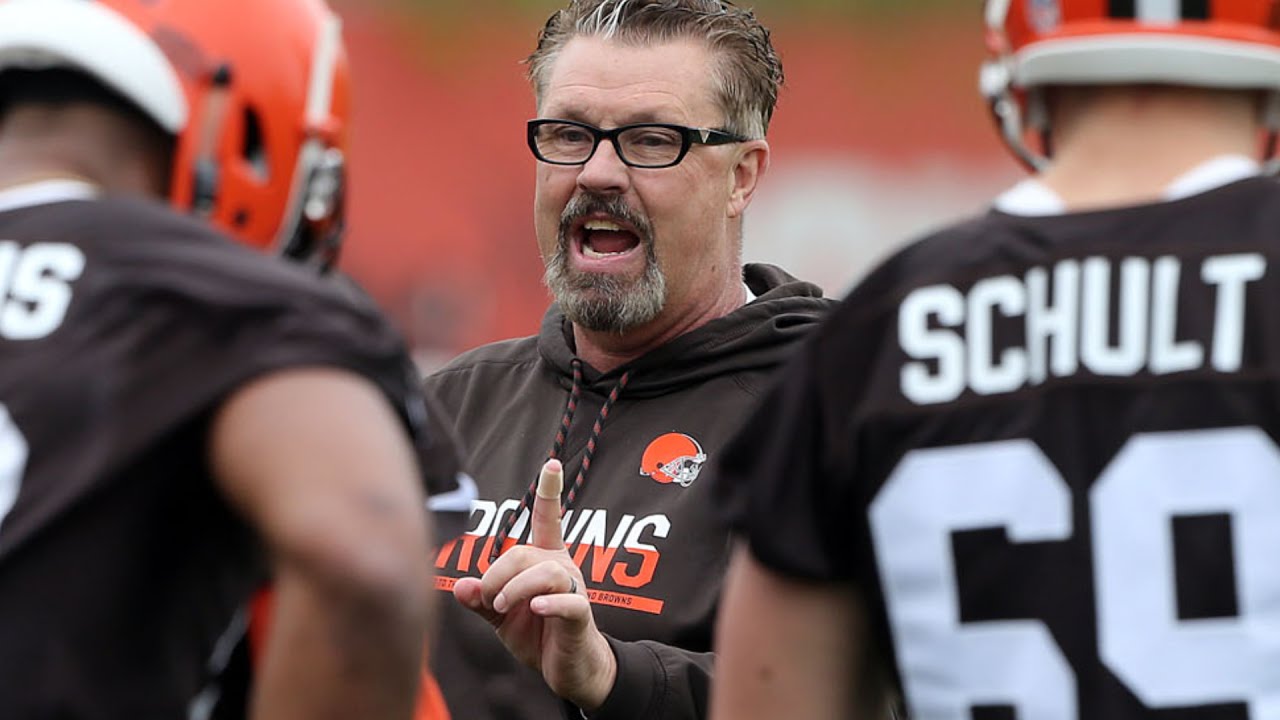 Wide receiver Odell Beckham Jr. didn't mince words on Thursday as he talked about ex-Browns defensive coordinator Gregg Williams.
After serving as the Browns interim head coach for the final eight games of the season last year, Williams was passed over for the team's head coaching job in favor of Freddie Kitchens. He ultimately took his defensive expertise to New York to become the Jets defensive coordinator and now he's game-planning to stop his former team from scoring this coming Monday. Beckham Jr., like many NFL players, isn't a fan of Williams' methods.
"The only thing I'm buying is you know probably just got to watch out for the cheap shots and the dirty hits and all the things that he likes to teach," Beckham Jr. said. "That's pretty much all we've got to watch out for.
"Other than that, I expect the same. Two-high safety. I don't expect much man-to-man. I don't expect none of that."
The 26-year-old felt the effects of Williams over-aggressive mentality first hand in 2017. As a member of the Giants at the time, Beckham Jr. came to Cleveland for a preseason game and left with a high ankle sprain following a controversial tackle from ex-Browns cornerback Briean Boddy-Calhoun.
The injury ultimately cost the three-time Pro Bowler all but four games that season after as he believes the lingering effects of the ailment contributed to him breaking his ankle during the season. Beckham Jr. believed he was targeted by Williams, something some of his current teammates who were on the team at the time confirmed.
"It's preseason. It's like a known rule, in preseason nobody in the NFL's really out to do stuff like that," Beckham Jr. explained. "I had players on this team telling me that that's what he was telling them to do, take me out of the game, and it's preseason. So you just know who he is. That's the man calling the plays."
For Williams, OBJ's remarks are par for the course. Ever since the 61-year-old head coach was suspended in 2012 for his involvement in the now infamous bounty-gate scandal with the Saints, he's worn an immovable scarlet letter for incentivizing dirty play.
As Beckham Jr. looks to build on a solid Browns debut that saw him haul in seven passes for 71 yards, he won't let Williams questionable coaching style bother him on Monday night.
"If I was a coach, I would never teach what he teaches, but that's just him and what he does," Beckham said. "So there's no really getting under my skin anymore. It never was the case. There's a lot of extra stuff that went on that people don't know about that I was more frustrated with than anything."

NEO Sports Insiders Newsletter
Sign up to receive our NEOSI newsletter, and keep up to date with all the latest Cleveland sports news.