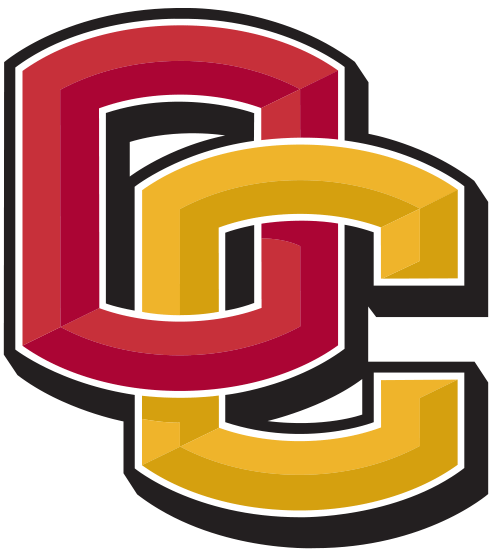 OBERLIN, OHIO– The 2016 football season at Oberlin College was tough. For the first time since the 2000 campaign the program failed to win one game. In fact, that 2000 season was the third straight year the program failed to find a win. Entering his fourth season as head coach, Jay Anderson (5-25) is confident his team can end a 13-game losing streak that dates back to the 2015 season.
"The energy has been good in camp; the focus the effort has been really good. One thing we have been stressing is not looking past anyone, not getting to far ahead of ourselves and just focusing on getting better, focusing on what we can control," stated Anderson.
The Yeomen had multiple chances to put an end to their slide in 2016 but just couldn't finish. In the opener they rallied from 19 points down to tie the game, only to lose 36-29 at Kalamazoo. OC held a 16-14 third quarter lead over Ohio Wesleyan before falling 29-16. One week later, a 20-point first half deficit was too much to overcome as the Yeomen fell on the road at Allegheny 26-21.
A positive coming out of camp and into the season opener is experience on both sides of the football. The defense returns six of its seven leading tacklers and eight starters.
"I think defensively we have a shot of clawing our way back to a top four or five defensive team in the conference. It's taken us a couple of years to build that core group of guys, see them mature, figure out their strengths and weaknesses and tweak the scheme slightly so that it meets to their strengths, " said Anderson. "I think we have a great group of guy's, they're confident because the scheme hasn't changed much."
On offense, the Yeomen lost record-setting wide receiver Justin Cruz to graduation. That said, 10 starters return including a number of players with experience at the skill positions to surround sophomore signal caller Zach Taylor.
A focus for the offense in 2017 will be running the football. Taylor led the team in passing yards during his freshman season, but also led the team in rushing yards per game. Anderson says if they can get the run game going, it will free up the rest the offense.
"We do have some really good talent in the offensive backfield. We have to take our thumb of them on game day, give them the ball and let them go. Once we get the run game going that will make things much easier for Zach. That will make the protection easier and let Zach play free. We certainly want to take some of the pounding away and protect Zach a little bit more."
Hometown Pride
Head Coach Jay Anderson is a graduate of Oberlin High School where he was a state champion in track, winning the 100-meter dash state title in 1997 and 1998. Anderson went on to play football at the University of Toledo, helping the Rockets to the MAC Championship in 2001 and the West Division title in 2000 and 2002.
New Assistant Coaches
Rob Matey takes over as offensive coordinator and quarterbacks coach. Matey comes to Oberlin after spending two seasons at Assumption College as quarterbacks coach. Garret Mack made the short trip across the street from Oberlin High School where he served as head coach in 2016. Mack will coach the linebackers at Oberlin College. Ben Gysin will coach the offensive line, Robbie Brown will teach the defensive backs, Kyle Perkins will work with the wide receivers and Alec Torgerson will coach running backs. James Flowers (defensive line) and Mike Hayes (kickers and punters) are the only two assistant coaches to return from last year.
"I think the offense is really coming along. We have an identity in what we're trying to get accomplished and it looks that way every single day. Our guys are buying in and it's breeding more confidence," said Anderson.
Defending Home Turf
Oberlin College has struggled to defend home field. The Yeomen are 2-13 since the opening of The Austin E. Knowlton Athletics Complex in September of 2014. Both wins came in the 2015 season. Last season the Yeomen allowed 44.6 points per game at home.
"We're excited to have our first two games at home. I think that playing here on Bayley Field is incredible and we have our homecoming in Week 2," said Anderson.
Ramsey Returns
Former Oberlin College head coach Jeff Ramsey will return for the first time on Saturday, October 21st when Wabash College visits Oberlin. Ramsey was the head coach at Oberlin from 1999 to 2013. In 15 seasons Ramsey had a win-loss record of 42-108. Ramsey is in his second year at Wabash as the defensive coordinator, after two seasons as the defensive coordinator at the University of Puget Sound.
2017 NCAC Preseason Coaches Poll
1.      Wittenberg (6)    95
2.      Wabash (3)          91
3.      Denison (1)          81
4.      DePauw               70
5.      Ohio Wesleyan   60
6.      Wooster              47
7.      Hiram                   39
8.      Kenyon                 32
9.      Allegheny            25
10.   Oberlin                 10
*First-place votes in parentheses, followed by total points
2017 Oberlin College Schedule
Sept. 2nd Kalamazoo College
Sept. 9th Kenyon College
Sept. 16th at Wittenberg University
Sept. 23 at Denison University
Oct. 7th at DePauw University
Oct. 14th at The College of Wooster
Oct. 21st Wabash College
Oct. 28th at Ohio Wesleyan
Nov. 4th Hiram College
Nov. 11th Allegheny College
 This preview was courtesy of Brian Deitz.  Exclusive to NEOSI

NEO Sports Insiders Newsletter
Sign up to receive our NEOSI newsletter, and keep up to date with all the latest Cleveland sports news.