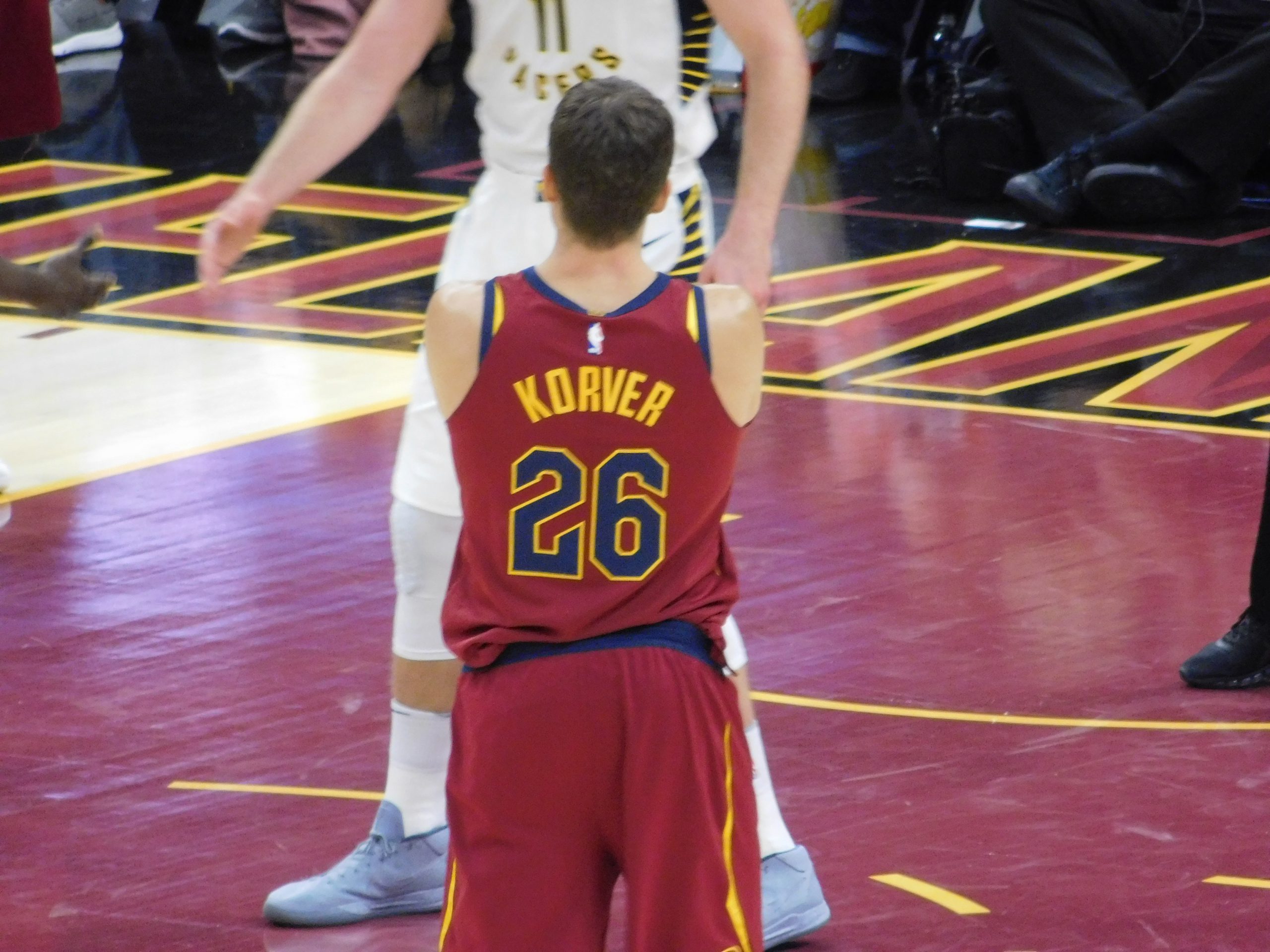 By Nick Broulis
The Cleveland Cavaliers made a trade Wednesday night, sending Kyle Korver to Utah for two second-round picks and guard Alec Burks.
Korver is a great shooter and would provide quality depth for the Utah Jazz. The Jazz need to put more shooters on the floor with guys like Donovan Mitchell and Rudy Gobert.
For Cleveland, this starts the process of building draft capital and freeing up cap-space. For Cleveland, this move frees up about $15 million in cap-space.
Burks is in the final year of his contract with a salary of $11.53 million. After this season, that will come off the books.
The Cavs now need to find a trade partner for PG George Hill, that's another trade I'd do.
Another player who won't get them much in return, but would rid them of his contract. Hill's cap hit for this season is $19 million and $18 million next year. If the Cavs can find a team in need of a veteran PG or backup, they need to take what they can get.
Next, Cleveland just needs to have a backup for Collin Sexton. Let the young man play and learn in a season that was lost before it even started. The sooner Sexton improves as a player, the better off Cleveland will be in the future.

J.R. Smith is still on the roster, but rumors are that Houston is interested in the veteran shooting guard. Again, Cleveland won't get much for Smith, so this is another situation of take what you can get. The main purpose of this trade is to free up more cap-space.
Now it's time to talk about two Cavs that would help Cleveland out from a money and draft picks standpoint. Kevin Love and Tristan Thompson.
Thompson has been playing some of the best basketball of his career. Now, I must admit that I've been extremely hard on Tristan for a couple of years.
Thompson still isn't worth the contract he has, but he has played so well this year, that I believe his stock has never been higher. Cleveland has a great chance to free up more money and get a future draft pick or two. Plus, Thompson is still young as well.
And finally, there's Love. Though Love just signed an extension, teams are still very interested in the all-star power forward. Love is a stretch forward who can shoot, pass and rebound.
Some people thought Love couldn't be traded after signing the extension, but teams also love the idea of knowing Love won't just be a rental, rather a player they will have under control for a number of years. Cleveland can get the most out of a deal that involves Love.
It's all about building up draft capital, freeing up cap-space and playing young players and finding out who is a part of the future this year and perhaps for the next two or three years.
Right now, here are players that I either want to see on the roster or would keep them unless they get a good deal to trade the player.
Sexton, Larry Nance Jr, Ante Zizic and Cedi Osman are players I want to see on next year's roster.
I like Jordan Clarkson and Rodney Hood, but if Cleveland could get a good deal for either of them, I'm open to dealing them away.
After all of that has been said, I'm guessing it took the Kevin Love injury for the Cavs front office to decide it was time to rebuild and start the trade machine.
Smart idea that should've been put in motion before the season even started.

NEO Sports Insiders Newsletter
Sign up to receive our NEOSI newsletter, and keep up to date with all the latest Cleveland sports news.