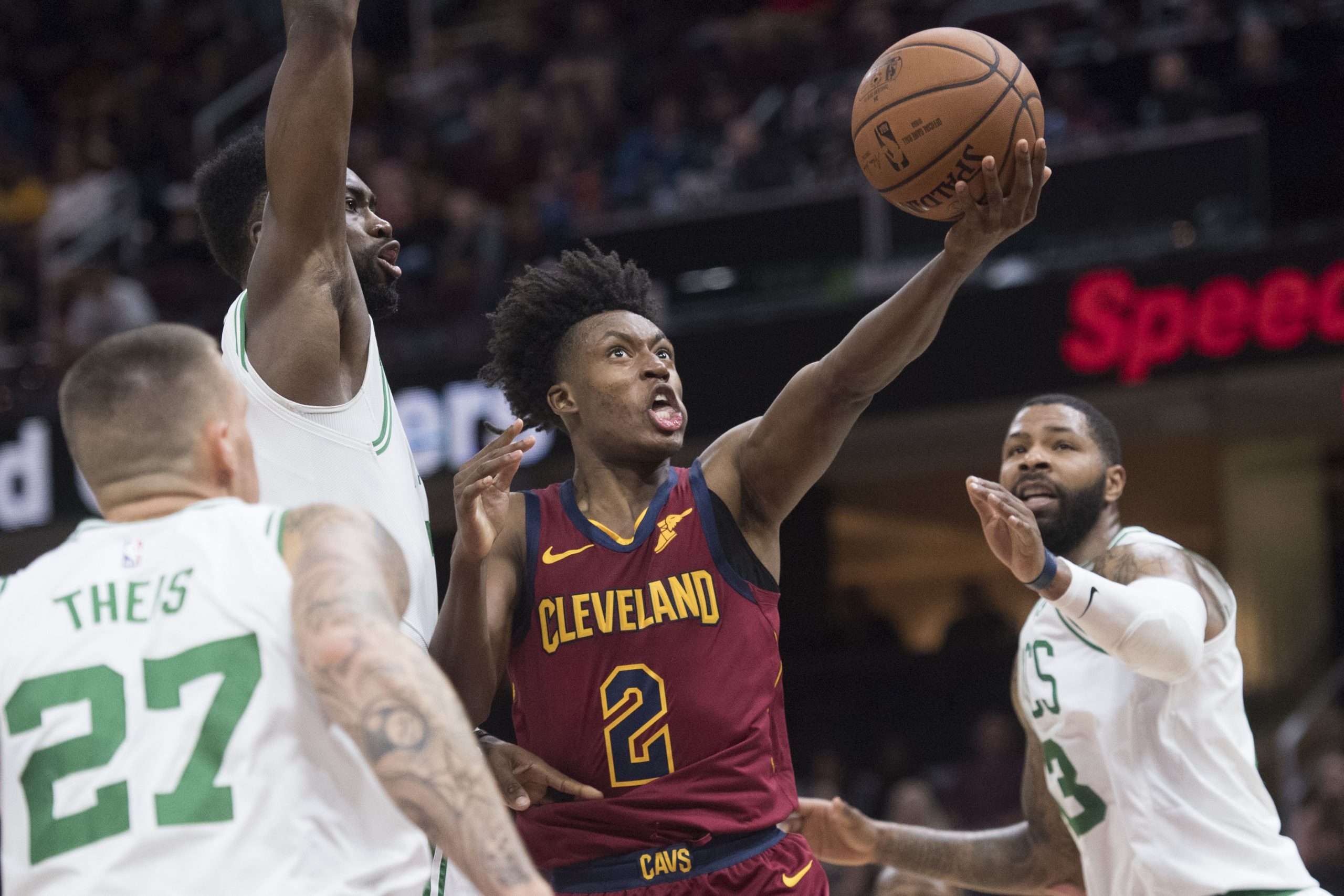 On Friday, the Cleveland Cavaliers will take on the Boston Celtics at TD Garden. Playing the team that would become their trade partners in the infamous Kyrie Irving deal for the fourth time in two seasons.
It'll be a great test of willpower between the Cavaliers and the Celtics, two teams that have gotten off to underwhelming starts with a 4-16 and 11-10 record respectively. While Boston has been plagued by inefficiency from their wings, hesitance by forward Gordon Hayward — who has been moved to the bench — and simply a lack of assertiveness at the beginning of the game, Cleveland has suffered from injuries to key players more than any other factor.
That said, the Celtics are one of the league's most dominant defensive groups, holding opposing teams to 104.3 points per game (4th in the NBA) and posting a defensive rating of 104.2 (3rd in the NBA). Even Irving, who was never known for his defensive capabilities when he was with the Cavaliers, has been an impact defender for Boston and averaged a career-high 1.9 steals per game for the Celtics. Irving's growth and Boston's prowess on that end of the court are emblematic of Celtics head coach Brad Stevens' ability to get players to buy into a defense-oriented mindset.
Ball-movement and continuing to move away from bad habits like failing to pass out of double-teams or crowds to find the open man are going to be essential against the Celtics' length and defensive intensity. Boston averages 8.4 steals per game (10th in the NBA) and so ball-control will also be a focus, with the Cavaliers likely to let a multitude of ball-handlers bring the ball up the court in order to alleviate the pressure placed on their point guards.
With Boston allowing opponents to take 33.1 three-point attempts per game (18th in the NBA), Cleveland could find most of their success behind-the-line. In that event, Rodney Hood (13.4 points per game, 41.3 percent shooting from three), newly-acquired guard Alec Burks (8.4 points per game, 37.2 percent shooting from three), Cedi Osman (11.6 points per game, 34.1 percent shooting from three) and Jordan Clarkson (16.0 points per game, 31.5 percent shooting from three).
On the other end, players like Irving (22.0 points, true shooting percentage of 56.9), Jayson Tatum (16.4 points, true shooting percentage of 55.8) and Marcus Morris (13.9 points, true shooting percentage of 61.7) have been reliable offensive options for Boston. However, Hayward, Jaylen Brown, Marcus Smart and Terry Rozier have been shooting 40.0 percent or below from the field. so slowing their offense may not be a matter of trying to stop everybody, as it was thought during the offseason.
Just about any player in a NBA uniform has to be respected but between those four players, the Cavaliers would be best served by focusing their attention on countering Irving's ball-handling wizardry, Tatum's ability to score in isolation and Morris' versatility. Those three form a three-headed monster for the Celtics, powers enhanced by five-time All-Star Al Horford's ability to be a prototypical modern center.
However, though Horford will miss Friday's game, their backup big men in Aron Baynes and Daniel Theis aren't afraid to shoot from three-point range either.
The Cavaliers have the personnel to defend Boston's frontcourt with centers Larry Nance Jr. and Tristan Thompson, players also mobile enough to step out on the perimeter on switches though that won't be preferred with Irving. As far as Irving is concerned, Cleveland will have the option of guarding him with a bigger and more athletic player in Osman like they did with Russell Westbrook on Wednesday. With Smart likely moving into Boston's starting lineup, Cavaliers rookie point guard Collin Sexton can get a big of reprieve on the defensive end by guarding him instead.
Friday poses an interesting test for Cleveland, who Thompson at one point said the East runs through, and Boston, who the East should run through.
Location:
TD Garden, Boston, MA
Probable starters:
Cleveland:
Collin Sexton
Rodney Hood
Cedi Osman
Larry Nance Jr.
Tristan Thompson
Boston:
Kyrie Irving
Marcus Smart
Jayson Tatum
Marcus Morris
Aron Baynes
*All stats gathered from Basketball Reference

NEO Sports Insiders Newsletter
Sign up to receive our NEOSI newsletter, and keep up to date with all the latest Cleveland sports news.