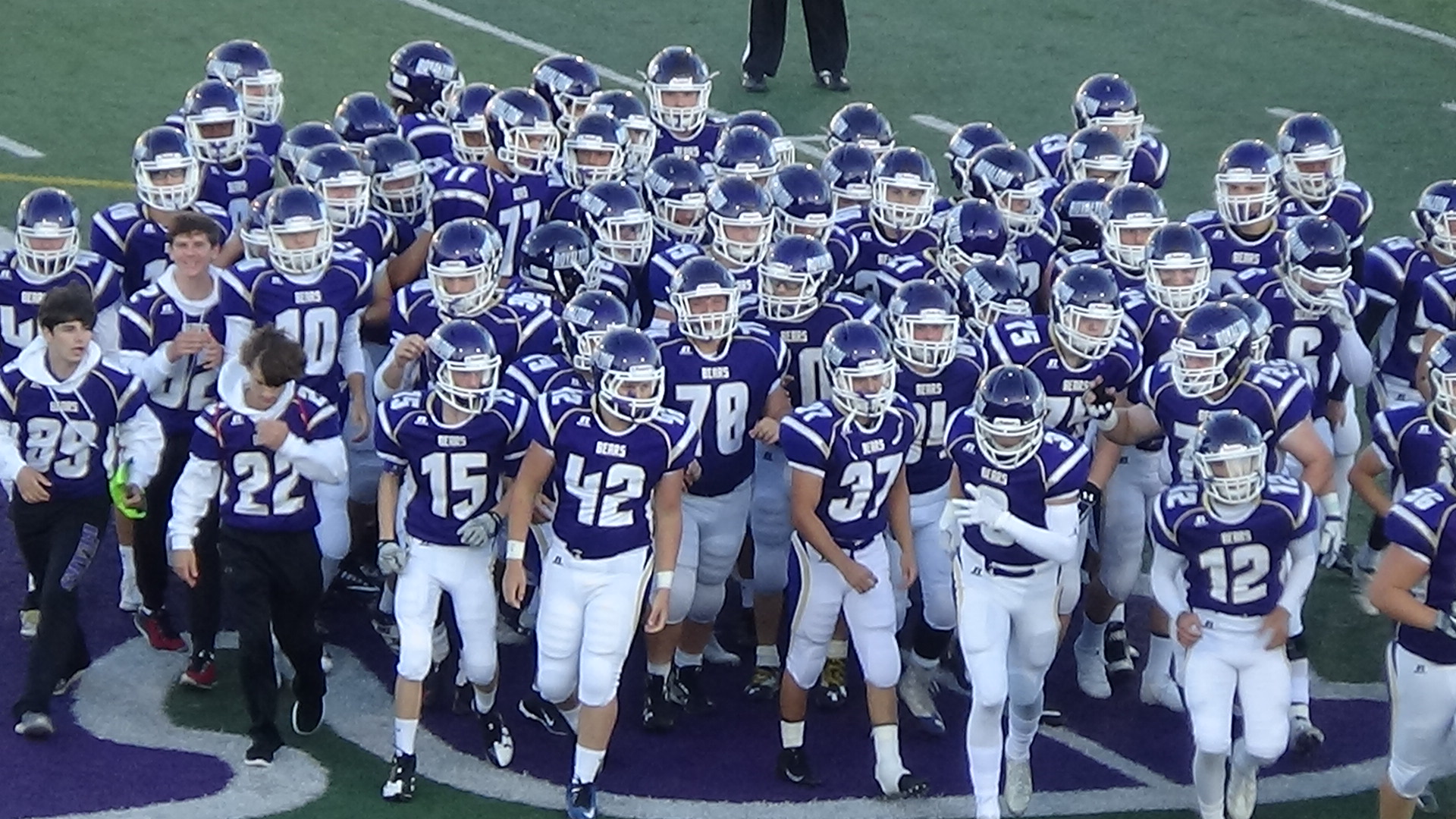 The North Royalton Bears offense and defense was clicking in the first half and cruised to a 42 to 12 victory over the Cuyahoga Falls Black Tigers.
The first quarter was all about the Bears defense. Zach Takacs recovered a fumbled snap during a Black Tiger punt, Brian Rossman recovered a fumble and Dawson Grimm was making tackles all over the place. The Bears offense took advantage of the great field position and Simon Antonio scored two rushing touchdowns to take a 14 to 0 lead after the first quarter.
The Bears offense and defense continued the onslaught in the second quarter. Tyler Sonnenwald recovered a fumble and Gino Mucciarone intercepted a pass and returned it for a touchdown. This was Mucciarone's first touchdown in his career and it was in his last game as a senior.
The offense added 3 more touchdowns in the second quarter with another rushing touchdown from Antonio, 13 yard touchdown pass from Joey Marousek to Brad Kmetz and a 22 yard touchdown pass from Marousek to Riley Knurek.
With a running clock in the second half and the field getting muddier and muddier, the Bears stuck to the ground game and ran out the clock. The Bears end their 2018 season with a victory and a final record of 4 wins and 6 losses.
This was a wild and roller coaster season for the Bears. The Bears led in the 4th quarter in 9 of the 10 games. The offense put up astounding numbers throughout the season.
Several records were set throughout the season. Joey Marousek joined the 500 yard passing club in the OHSAA record books with his 542 yards passing game against Nordonia. Riley Knurek joined the 260 yard receiving yards club in the OHSAA record books with his 270 yards receiving against Nordonia.
Marousek also tied the North Royalton High School record for passing touchdowns in a season with 29. Brad Kmetz broke the North Royalton High School record for receiving touchdowns in a season with 13. Congratulations Gentlemen!
story via VNN