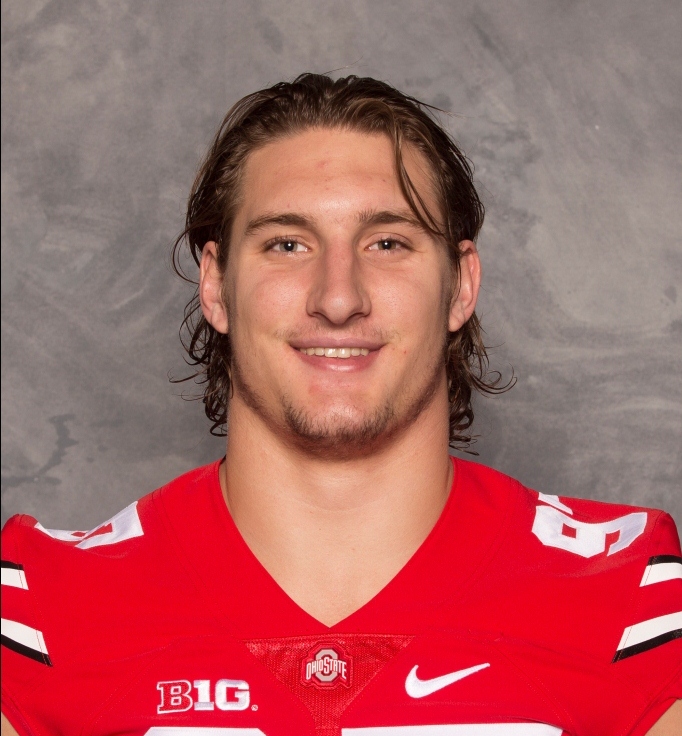 BEREA, Ohio – The devoid of talent Cleveland Browns are bringing in All American Linebacker Joey Bosa for a workout today in Berea. The Browns had one of the highest paid defenses in the NFL last year, but it under performed and drastic changes in the offseason have already been made.
Most notable was the releasing of leading tackler Karlos Dansby who had several big plays last season including a pick six against the Super Bowl champion Denver Broncos. Dansby recently signed with the Bengals this week.
It is undecided if new defensive coordinator Ray Horton will be running a conventional 4-3 defense, or reverting back to the 3-4, either way a strong line backing core will be needed.
Not since the days of AJ Hawk or even Tom Cousineau has an Ohio State linebacker driven so much hype. No matter what style defense the Browns decide to use, Bosa seems to be a perfect fit.
As mentioned earlier this week, some Columbus insiders will swear that Bosa may be the best all around defensive player not only in the draft, but in Ohio State football history. He would look perfect in a Browns uniform tracking down running backs and terrorizing quarterbacks. The Browns had little to no pass rush the last several years and it has allowed quarterbacks to camp out in the pocket until the right man was open.
If you look at two of the Browns three wins last year, it was against the Titans and 49ers in games when they got heavy pressure and multiple sacks. If the Browns intend to blitz a lot and play man coverage in the secondary, they need to get to the quarterback a lot quicker than last season. They have also finished near the bottom of the league in run defense in every year since returning in 1999, that needs t change and Bosa can help.
Now that Robert Griffin is wearing the Orange and Brown and the pick is no longer a sure thing to be a quarterback, the Bosa to the Browns talk is hotter than ever. The chance of the Titans taking him at number one, is less than 50/50 so that gives the Browns a strong option if he is still there. Bosa did workout for the Titans yesterday
ESPN draft guru Todd McShay has been quoted on Bosa as saying, "I don't see a weakness". Bosas drop-off in production last season as a Buckeye was because of the constant double teams which did led to unfair scrutiny from some.
His overwhelming power is almost too much to overlook no matter how many double teams may be coming his way. Bosa started 37 games for the Buckeyes where he collected 26 sacks and 177 tackles for a loss to go with five forced fumbles.
The Browns have whiffed on their last 5 first round picks, Shelton, Gilbert, Manziel, Irving and Mingo, they cannot miss on this one and Bosa made be the closest to a sure thing they can find.
Vince McKee can be reached on Twitter at VinceTheAuthor

NEO Sports Insiders Newsletter
Sign up to receive our NEOSI newsletter, and keep up to date with all the latest Cleveland sports news.