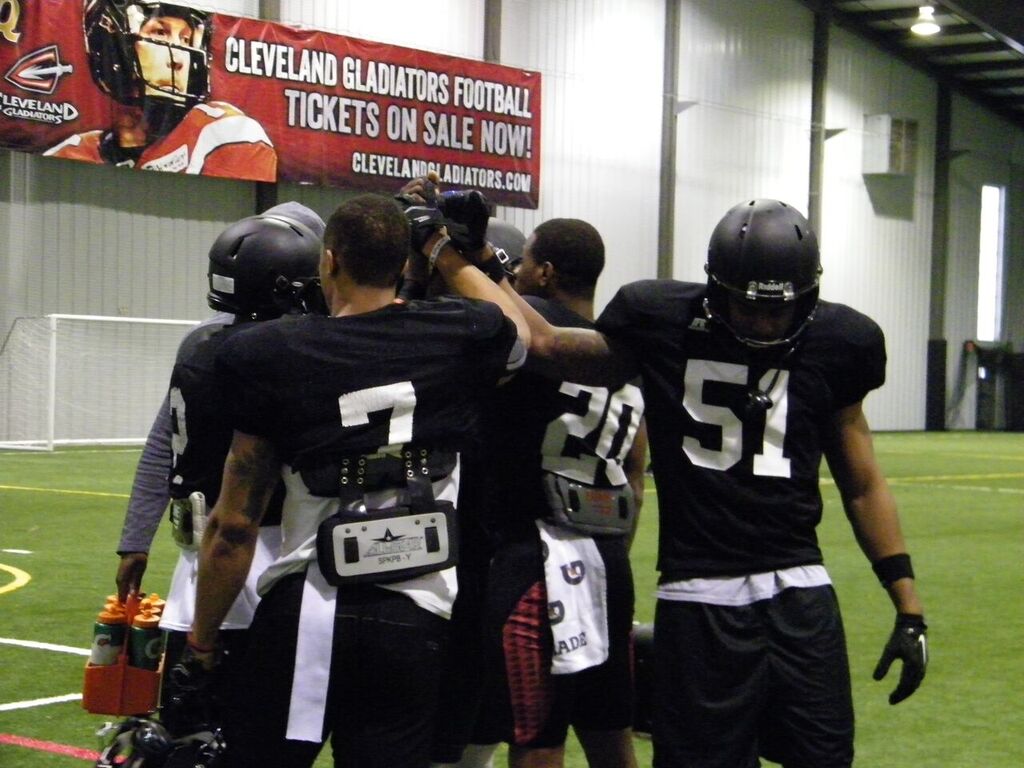 Friday April 1st is the beginning of the Arena Football League and here in Cleveland, the division champs Philadelphia Soul come to town looking to start off the season with a win at the Q with arguably the best home field advantage in the AFL.
The Soul were undefeated last year against the Gladiators in the regular season and defeated them in Philadelphia in the first round of the playoffs. Its seems as though the Soul have Cleveland's number.
Cleveland is moving forward as Chris Dieker as their QB since the departure of Shane Austin to Portland. Chris was the backup to Brian Zbydniewski in 2013 until an injury to Brian gave Chris the opportunity to start.
He was also the starter at the beginning of the 2014 season. He's been in coach Thonn's system for 4 years so it should be an easy transition for Chris to come in and get a hold of the playbook.
Colin Taylor, who had a breakout season last year, along with Dominick Goodman and Thyron Lewis will be a very versatile wide receiver group that will give the Soul some problems on Friday.
Philly has most of its starters returning to the team from last year. Dan Raudabaugh is coming off his best season in his AFL career when he threw for 4,995 yards and 119 touchdowns and won the AFL MVP.
The team went 15-3 and won the Eastern Division Championship. Marco Thomas had an exceptional year with 1,772 yards receiving and 40 touchdowns and the run game, led by Tommy Taggart Jr, helped with their playoff run as he stacked up 301 yards with 16 touchdowns.
They have a very well balanced offense that will surely give the young defense of the Gladiators a run for their money.
Like I said, the defensive side of the ball for the Gladiators is very young this year. Cleveland Browns training camp participant and local product Brandon Stephens returns this season after his stint with the Browns ended early due to injury.
With Stephens back on the team, the secondary will have that veteran leadership and it will need it.
Our defensive line is quick and can hit hard. They haven't been together very long but from what I saw during training camp and practice, this young D line is sure to turn some heads. Hopefully more so on the field when they beat the opposing team's offensive line.
The matchup is pretty even on the defensive side of the ball. When it comes to the offense, the only advantage I see is Philly having the slight edge over the Gladiators because Dieker has been sitting on the bench for the majority of the past 2 years.
In hoping I'm wrong, I'm going to be a fan boy for the first game and say that Cleveland get the win but it's a close and tough battle. Final score 52-47 Gladiators.
Check out our interview below with Cleveland Gladiators quarterback Chris Dieker about training camp, being back in the starting role and playing defense last year