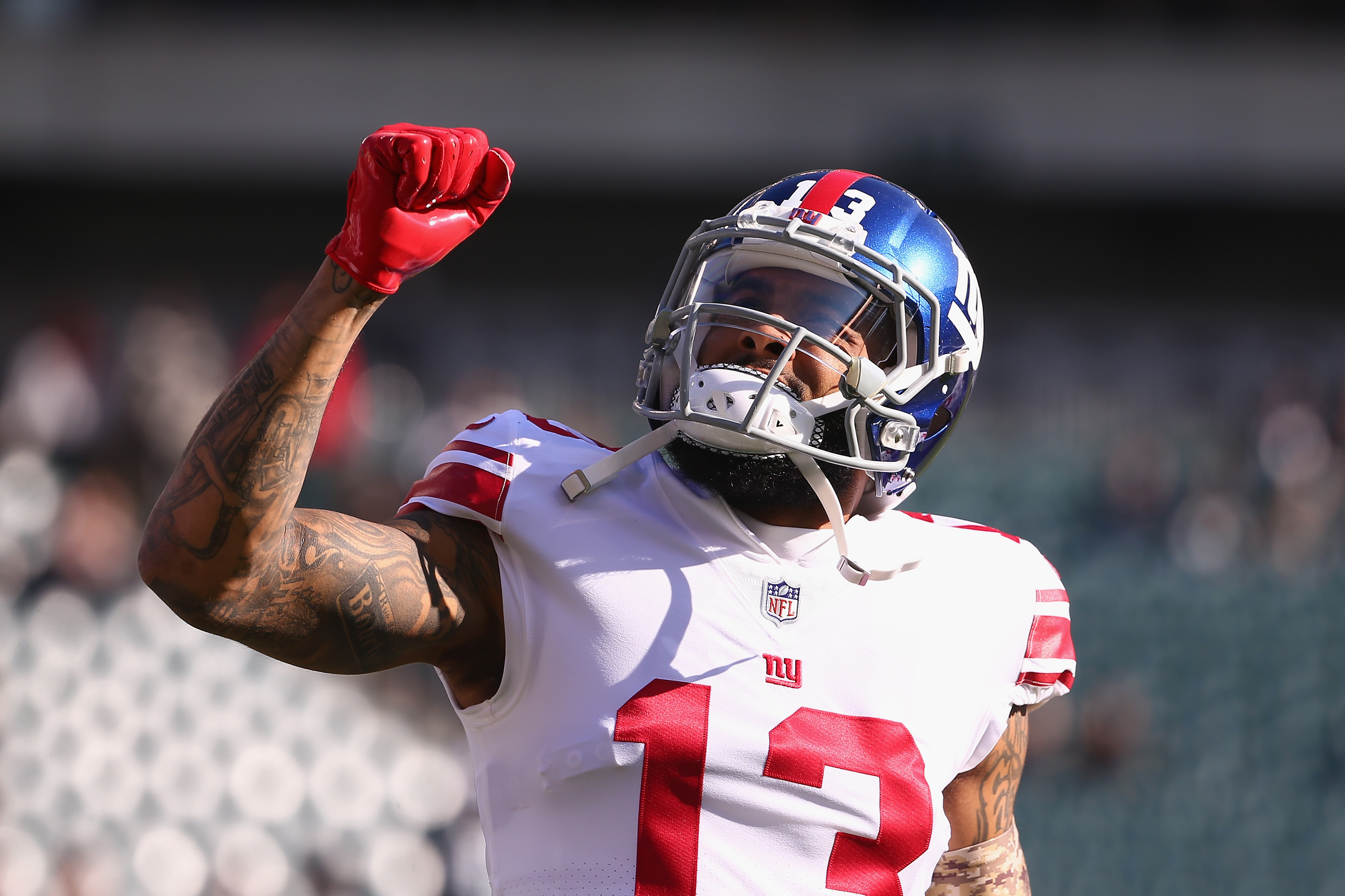 Browns fans have been scouring Twitter over the last 48 hours clicking refresh over the reported rumors that things might be heating up about a major roster move or possible deal for New York Giants star wide out Odell Beckham Jr.
NFL reporter Benjamin Allbright broke the news (or at least gave some clarity) on what the rumors were all about on Wednesday, stating that it surrounded a deal that could see the Browns send guard Kevin Zeitler and picks to the Giants for Beckham – but stated that it was nothing more than a rumor.
Today, NFL Network's Aditi Kinkhabwala gave more clarity to the situation in an appearance on 92.3 The Fan, and again stated that it's more rumors than anything when it comes to the Browns pulling off a deal for the 26-year-old receiver.
Kinkhabwala did state that it seems more likely that the team could move Zeitler, a player brought in by the old regime making quite a bit of money, but that the Beckham to Cleveland chatter is just that at this point – chatter.
On 92.3 The Fan she went on to say today that she "doesn't feel confident" that right now Beckham coming to the Browns conversations are all that serious.
One thing that the Browns do have going for them is GM John Dorsey, who does not seem afraid to pull the trigger on a deal, showing that already this offseason by bringing in running back Kareem Hunt.
"He is not afraid to make bold moves. This is clearly a team that feels it is on the precipice of doing something significant," Kinkhabwala stated on The Fan.
"He is not going to be afraid to go out and do something like that. The question here is, are the Giants really moving on from [Beckham]?"
It will be interesting to see what kind of deal it would ultimately take for the Browns to land Beckham, as for now the Giants are not going to just give him up for nothing, and the team is going to have to have a competitive offer to land him.
So for now, refreshing twitter over and over probably isn't going to help, but with free agency ready to start next week, you never know what will come of the various conversations that the Browns are having right now.

NEO Sports Insiders Newsletter
Sign up to receive our NEOSI newsletter, and keep up to date with all the latest Cleveland sports news.