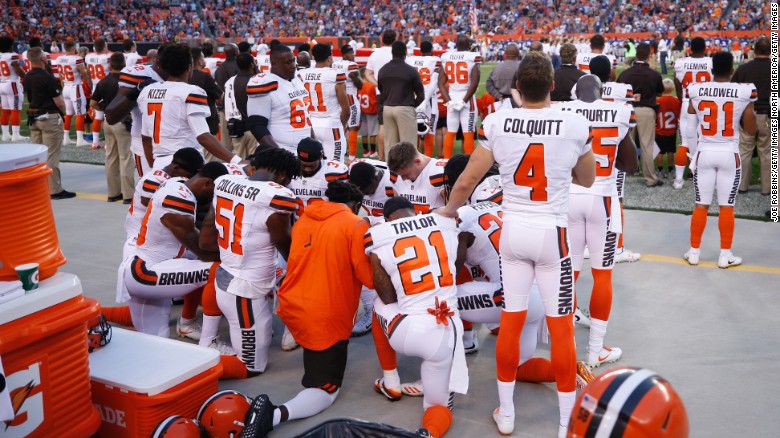 The NFL Today passed down a new rule regarding the National Anthem, which of course will effect all teams including the Browns.
The rule, which was tweeted out Wednesday afternoon, states that players can stay in the locker room for the national anthem, but they must stand if they're on the field.
Below is part of the tweet by the NFLPA.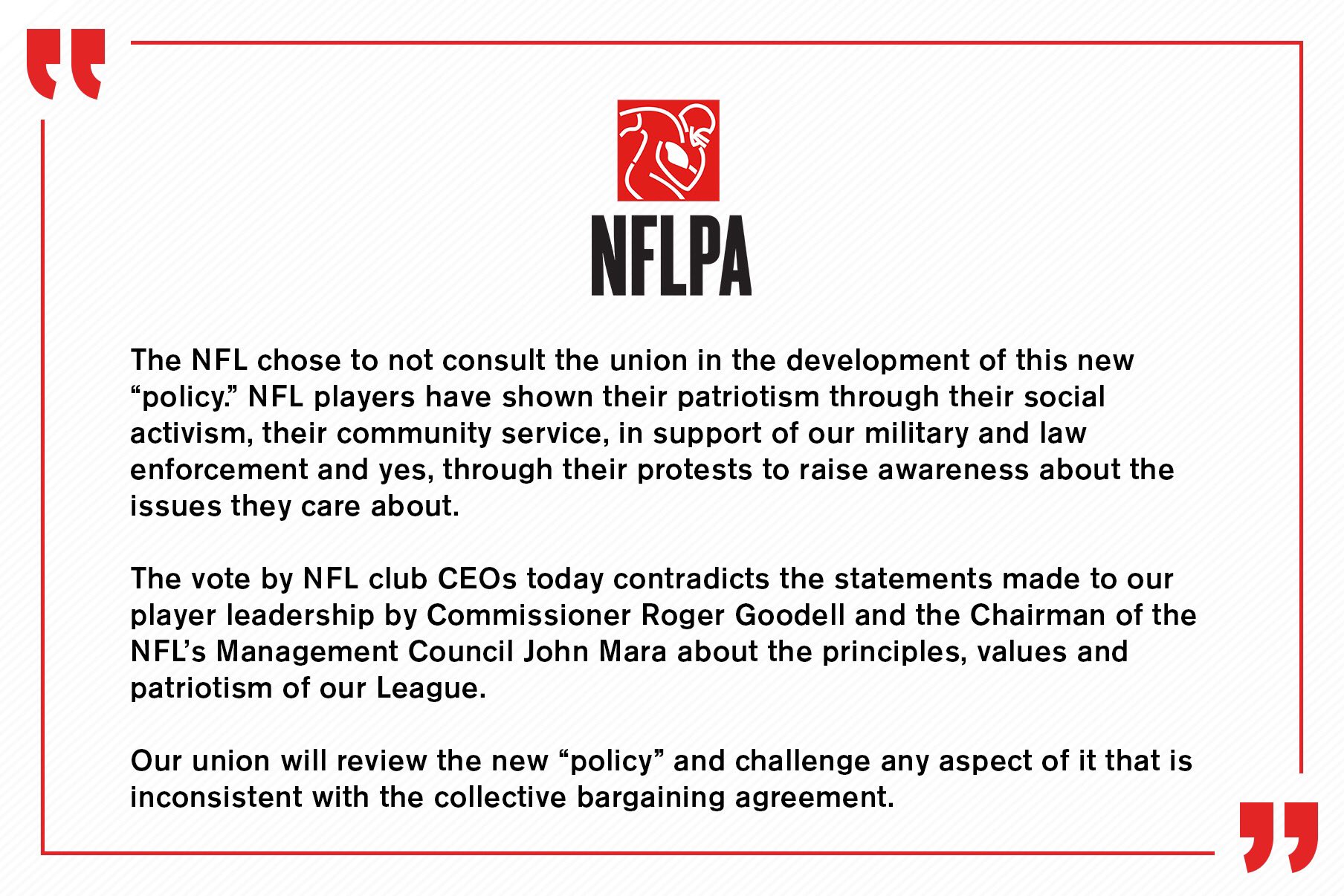 Here's the tweet from NFL Commish Roger Goodell on the new rule which will go into place in 2018.
Statement from NFL Commissioner Roger Goodell pic.twitter.com/1Vn7orTo1R

— NFL (@NFL) May 23, 2018