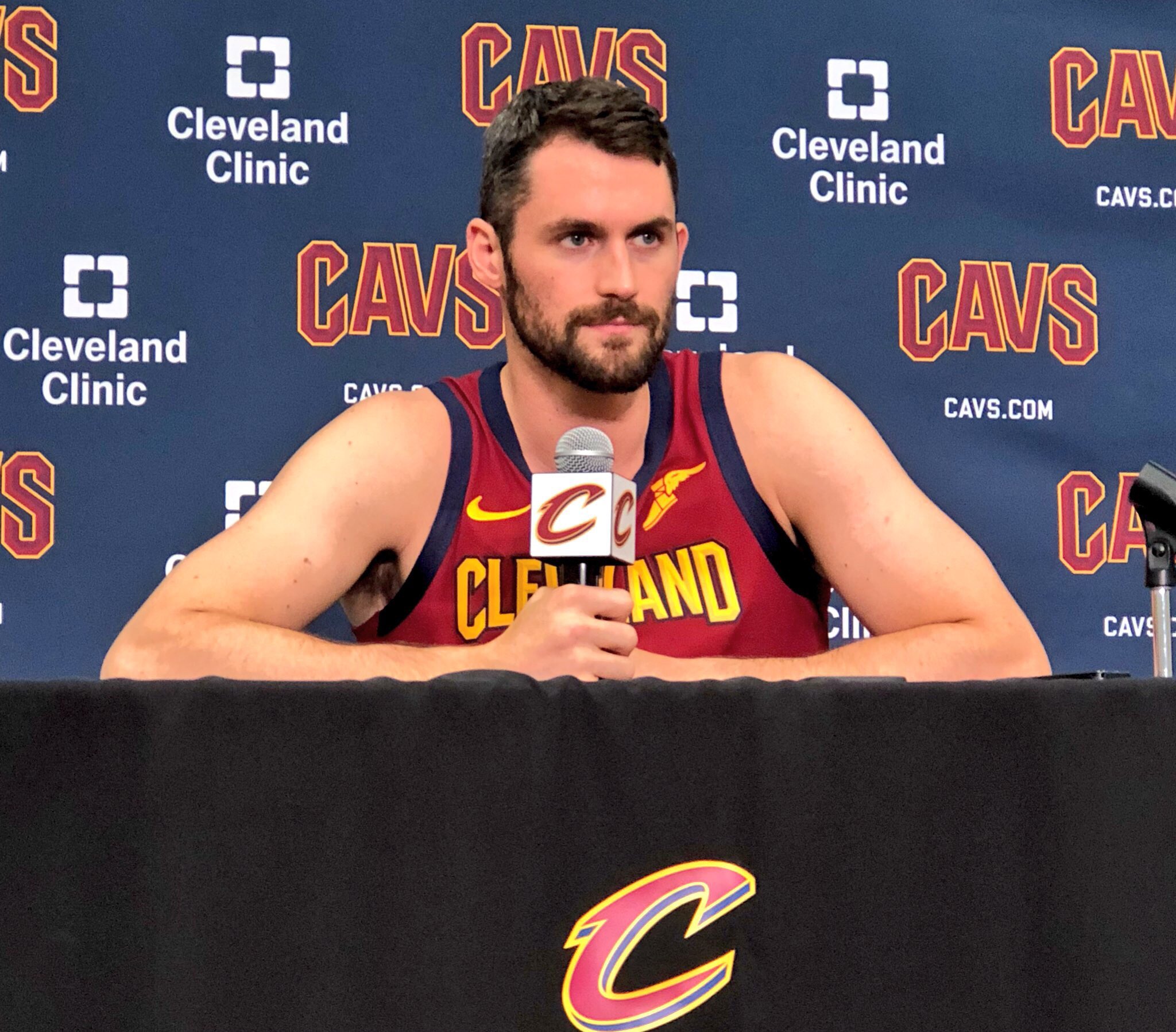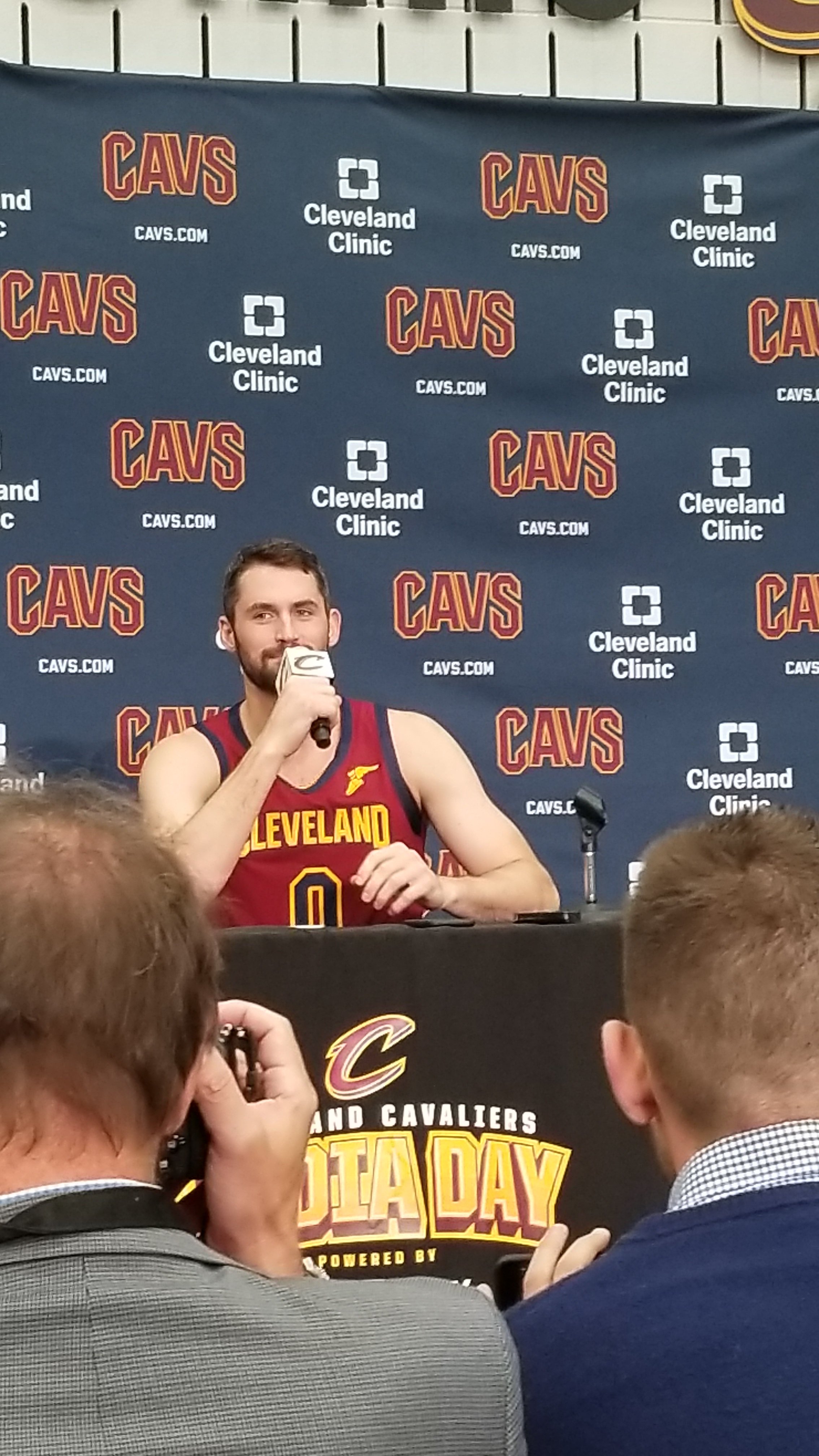 INDEPENDENCE, OHIO – There was a calm but confident atmosphere today at Cleveland Clinic Courts. One that to the outside world may seem naive, but to those close by, it felt familiar.
Monday marked a new beginning for the Cleveland Cavaliers, but that doesn't mean the franchise goals have changed. Just because number 23 isn't walking the halls anymore, doesn't mean the Cavs are dead. Everyone that spoke Monday afternoon at Cavaliers Media Day spoke about how the goal is still to make the Eastern Conference playoffs.
The past four seasons the Cavaliers dealt with the daily pressure of competing for and NBA Title. This season those outside of Cleveland don't even expect the Cavs to make the playoffs let alone compete for a title this season. Today you could sense the curiosity throughout the building, everyone was interested to see the new look Cavs. The focus has changed from the greatness of one player to the "pack mentality" of the 2018-2019 Cavaliers.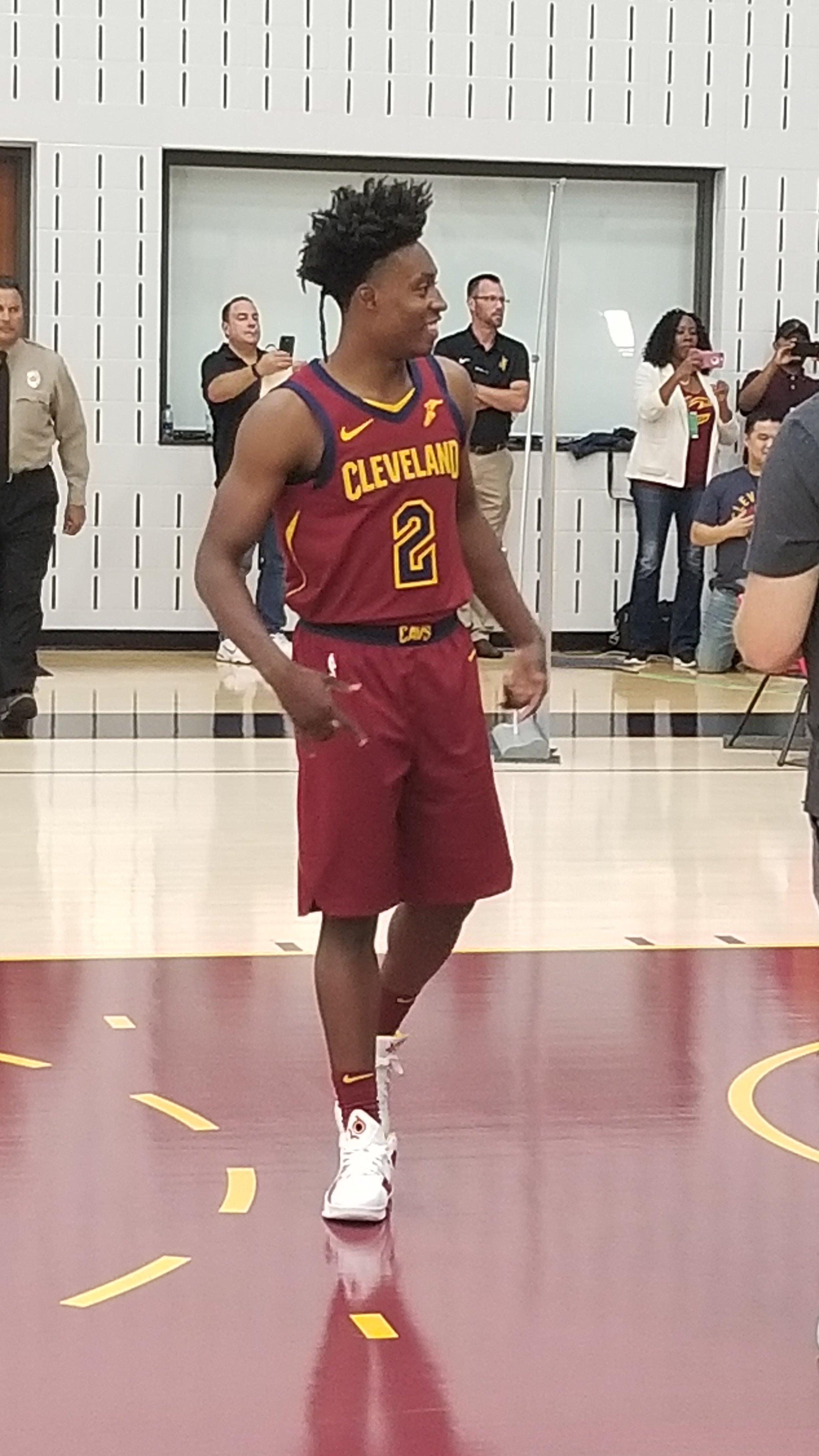 The roster presents a balance of veterans and young players, making locker room chemistry extremely important for this team's success. Players like Channing Frye and Kyle Korver are going to be able to teach Rookie Collin Sexton what it takes to be a professional one and off the court.
Rodney Hood and Cedi Osman will have the opportunity to show Cavs fans what type of player they really are. Larry Nance Jr gets to grow his own legacy in a Cleveland Cavaliers uniform, a dream he has had since he was a child. Kevin Love gets to take that next step in his career as he progressed and changed so much that last four seasons, now he his back being the number one option.
There are so many different story lines to follow this season and Monday just further proved that while things may be different, the belief is still there.
The winning culture appears to be there as well. When LeBron left the Cavaliers for Miami, the franchise fell into a bad place for awhile. Yes the Cavs were able to draft Kyrie Irving and Tristian Thompson, but they never won a lot of games. Kevin Love, Channing Frye, Jr Smith have all won a title together.
Numerous guys on the roster have playoff experience as well, so this team has the guys in place to continue a winning culture. The player giving the messgae will be different this season, but the message will remain the same.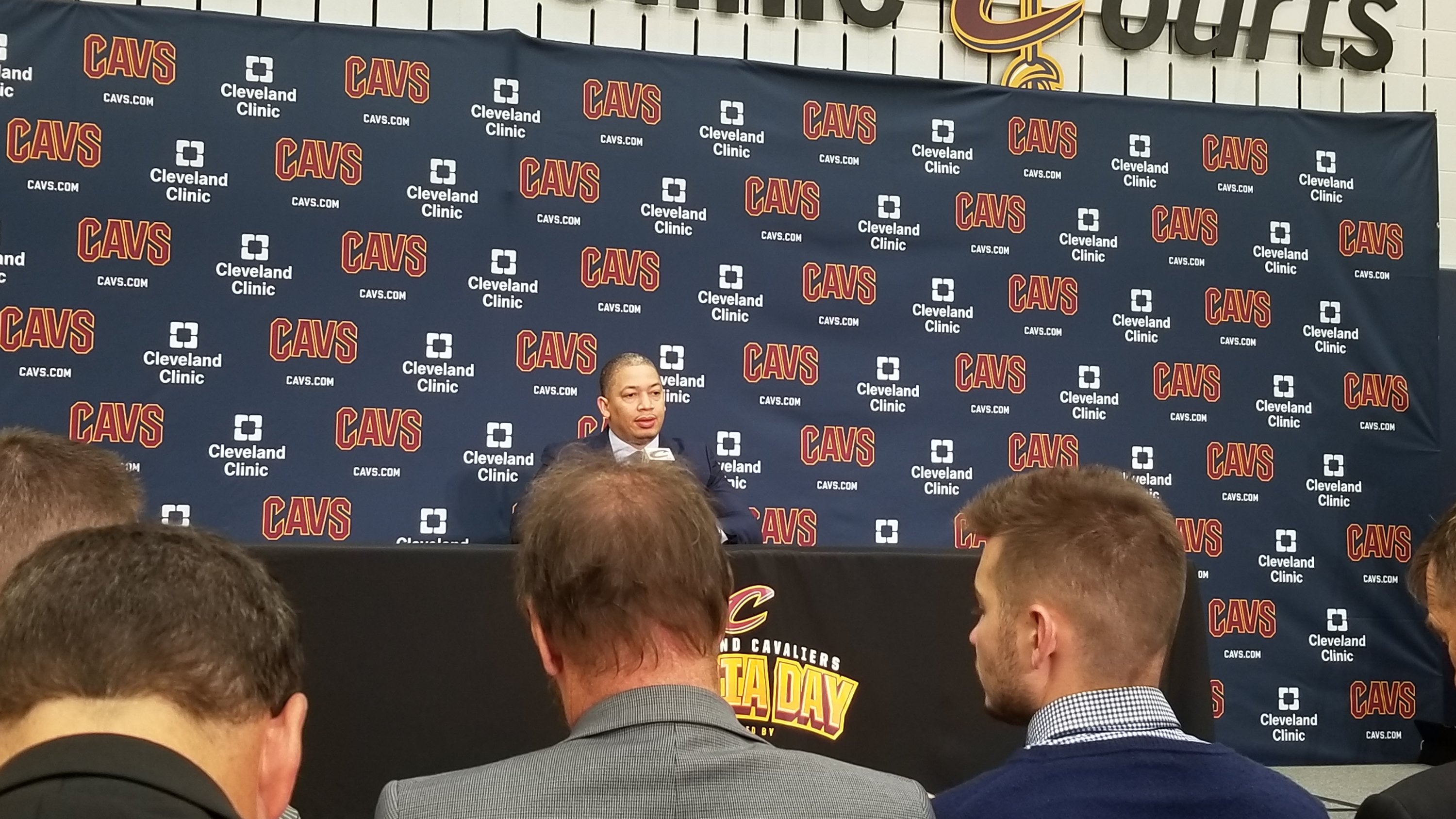 Of course while the leader on the floor has changed, the leader on the bench has not. When Ty Lue became the head coach of the Cavaliers he was gifted with the greatness of LeBron James and with coaching LeBron means a million different things for a coach, just ask Mike Brown.
One thing for sure is LeBron makes it difficult to play the game within a system, because frankly he is the system. This season presents "new challenges. new chapter," for Lue's coaching career. It will be interesting to see the offensive and defensive systems Lue decides to implement with this roster.
Since taking over Lue has preached that he wants to place with pace. Over the last two seasons the Cavs have seen their pace increase, but due to roster limitations they never reached quite the pace Lue envisioned.
This season Lue will have the ability to play much faster as they have a roster riddled with youth and athleticism. Osman and Larry Nance Jr are two guys that will be at the front of this change as both guys roles are expected to increase. Collin Sexton loves to play aggressive and to play with speed which should really help Lue implement the system he wants.
Lue understands that this season will be just as much about teaching as it is winning. He referenced his mentor Doc Rivers when speaking about his approach to teaching the younger guys this season, "Never assume they know."
Lue can only do so much, and Love and Korver understand their role to be an extension of Coach Lue. This team has the tools and pieces to make the playoffs this season, and if they play with the common goals preached Monday they will.
Number 23 may no longer be wearing the wine and gold, but it was clear Monday that he left the place much better off than he did in 2010.
Get excited for this next chapter. There's reason for optimism Cavs fans.

NEO Sports Insiders Newsletter
Sign up to receive our NEOSI newsletter, and keep up to date with all the latest Cleveland sports news.