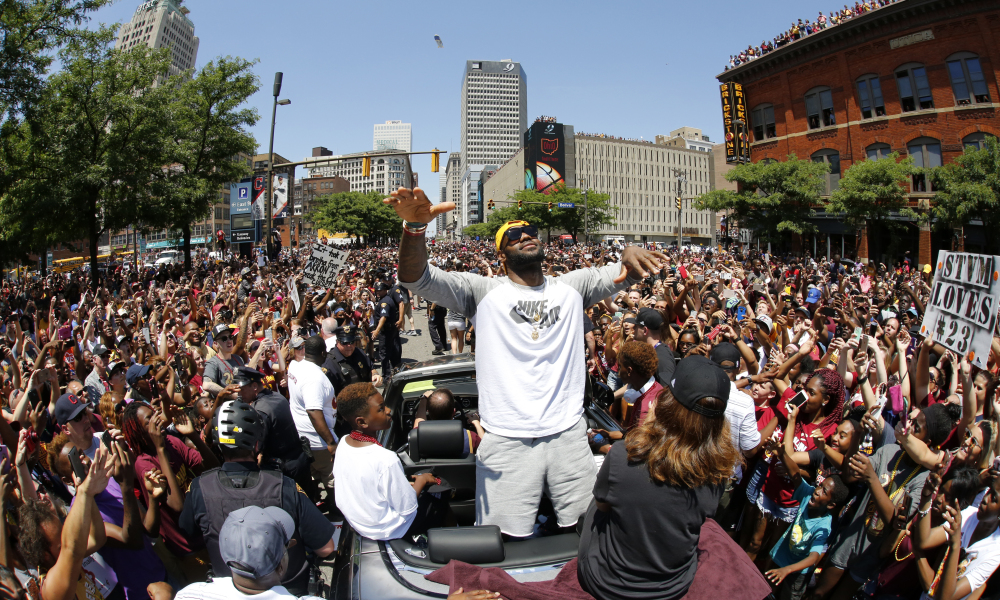 On the day the Cavaliers raise their first title banner at Quicken Loans Arena, Nike has released a new 90-second spot focused around LeBron James – entitled "Come Out of Nowhere."
The moment of the spot that is the highlight is when James, who narrates the spot, says that the block late in game seven against the Golden State Warriors, was the defining moment of his career.
Here's the video, with the official description from Nike below.
Your circumstances don't determine your outcome. Come out of Nowhere like LeBron James.
For those who are strong enough to believe, strong enough to pick themselves up off the ground, strong enough to do what the doubters say can't be done…
Whether you are supposed to be here or not… Here you are.