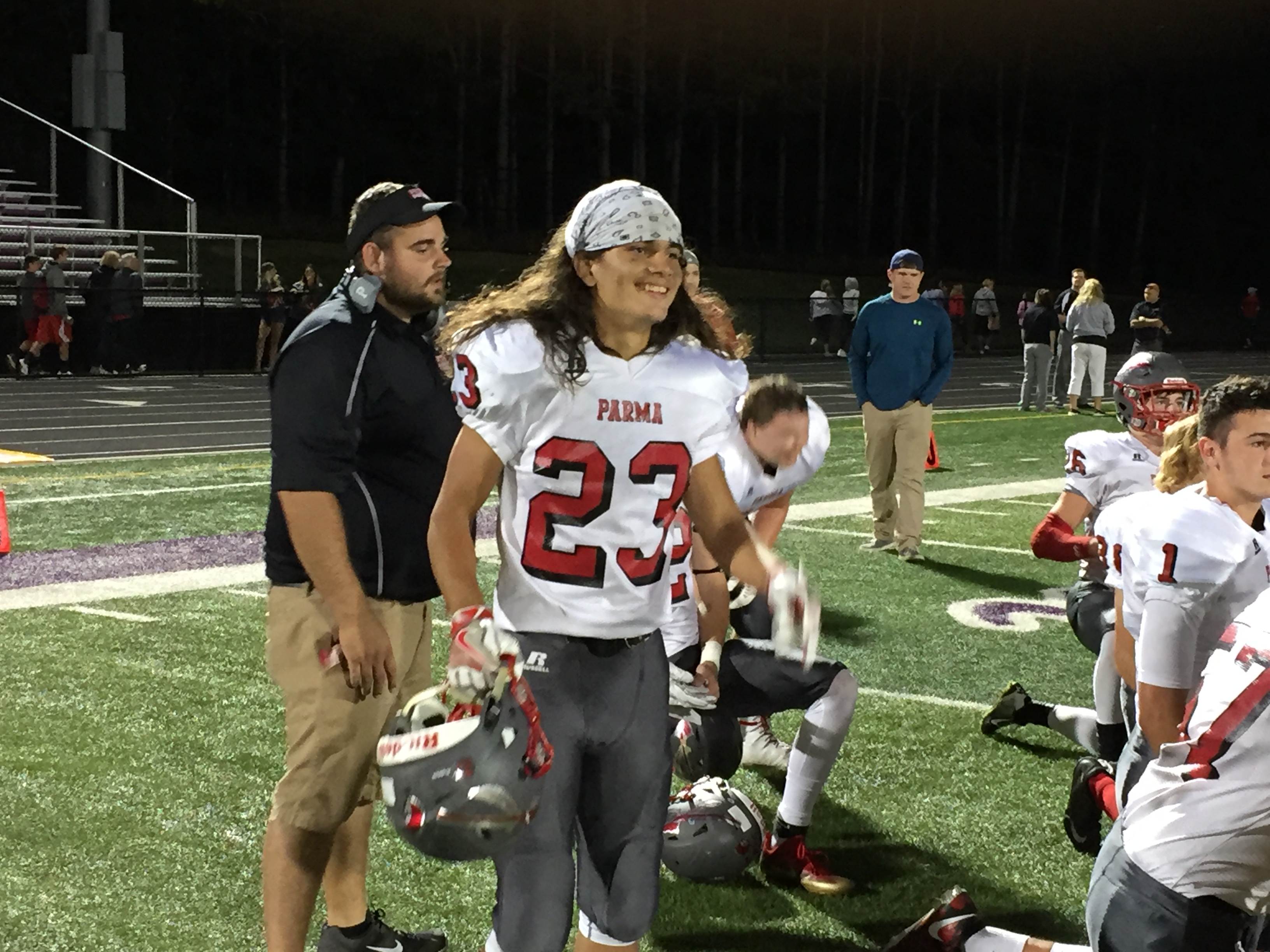 Down 21-6 at halftime on Friday night to North Royalton on the road, the Parma Redmen were in dire need of a couple big plays to get back into the game.
Enter junior defensive back Andrew Shields.
Shields' early pick six which he took back 90 yards for a score was the driving force behind a furious Redmen comeback as they topped the Bears 36-21 Friday night.
"We had a lot of big plays, we've been talking all year about overcoming adversity," Redmen coach Bruce Saban said of the big pick six.
"When you get down 21-6 you have to find a play somewhere, we ended up getting a pick six, and that pick six turned the momentum."
Parma's defense in the second half was the story of the night, as they recorded two sacks, the pick six, and then a fumble return of 55 yards by Mark Post to put the game away in the final quarter.
Shields not only had the interception for a score, but another pick in the first half that helped the Redmen defense.
"He's a great player, he's about 135 pounds but you would never know it, I think all 135 pounds is pure heart," Saban said of Shields.
The NEOSI High School Player of the Week is chosen by our staff from one of the games we cover each week. If you would like to nominate a player – email us at webmaster@NEOSportsInsiders.com