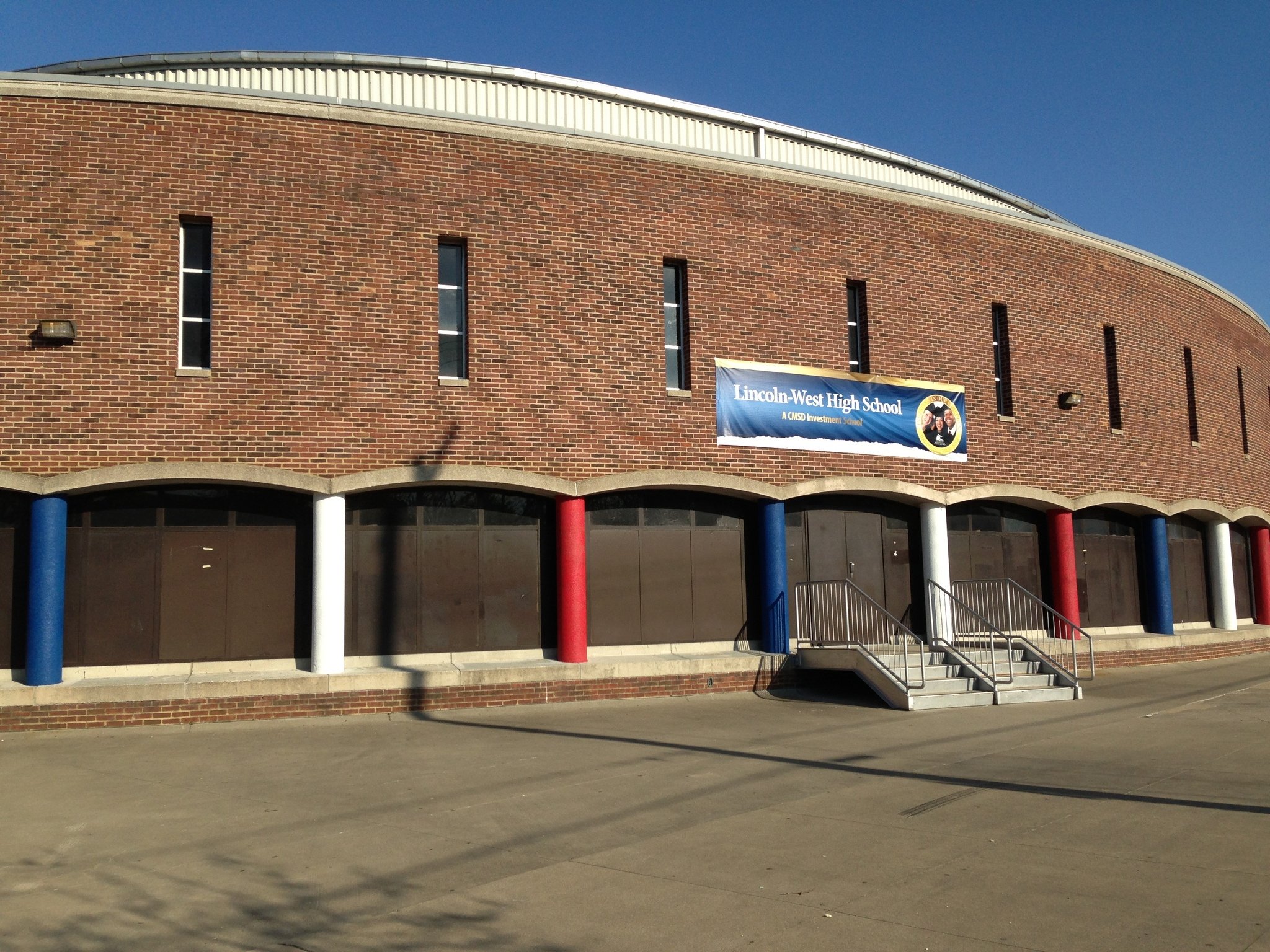 By Dan Gilles
ELYRIA – The game of 8-man football made its Northeast Ohio debut Saturday afternoon at Open Door Christian School.
Unfortunately for the host Patriots, that debut was an auspicious one at best.
The Lincoln-West Wolverines – normally an 11-man football team – made the transition to 8-man pretty easy, rushing for 488 yards on just 22 carries, nine of which went for touchdowns. The Patriots, meanwhile, had trouble establishing anything offensively and even more trouble snapping the ball back to the quarterback and punter.
The result was an 84-0 blowout by the Wolverines (2-0) over Open Door (0-2), which has now been outscored 170-8 in its return to varsity football after a season on hiatus.
"Our kids did a good job and we were focused on execution and making sure our kids were in the right spots," Lincoln-West coach Brooks Baird said. "I don't know much about 8-man football, so we were just trying to figure it out as the week went on. We treated this game very seriously from the standpoint that we've got to get better and improve on our fundamentals and technique."
The snapping troubles began on the second play from scrimmage, when a shotgun snap went over quarterback Donovan Davis' head and sophomore running back Caleb Daniel was smothered for a 10-yard loss. There were at least nine fumbles as a result of bad snaps, with three of them recovered by the Wolverines. All three either set up touchdowns or resulted in a touchdown return.
"That was something we knew from last week because we had a lot of bad snaps last week, too," Open Door coach Ray Lowe said. "We ironed it out. We thought he had the problem solved in practice this week. We may need to go under center from now on."
In the meantime, while Open Door's offense was marching backward, Lincoln-West's offense had no problems marching forward. Senior Lawrence Johnson sprinted untouched for a 44-yard touchdown on its third play from scrimmage to put the Wolverines up, 6-0.
A botched snap on a punt resulted in the Wolverines taking possession on the Open Door 10. Two plays later, Robert Littlejohn – who finished with 88 yards on five carries with three touchdowns – scored from yard out to make it 14-0, Lincoln-West.
Johnson finished with a game-best 191 yards on five carries with two touchdowns, while Devin Negron added four carries for 155 yards and three touchdowns, along with four successful 2-point conversion runs.
A 32-point second quarter – four touchdowns and four 2-point conversions – put the game out of reach. Open Door trailed, 46-0, at the half.
"I'm kind of speechless with how today went ," Lowe said. "We felt we had a good week of practice and we felt like our kids were ready to step up. We knew it was going to be a challenge, playing a team that's bigger and faster than us. But we wanted to see some improvement from Week 1 to Week 2, and I don't know if we saw it."
Lincoln-West did not attempt a single pass Saturday. The Wolverines downed their last 2-point conversion attempt (they do not have a kicker) and took four straight knees to end the game after recovering a fumbled kickoff.
Open Door could only muster four first downs all game. Davis, a freshman, led the Patriots with 25 yards rushing on 17 carries. Daniel deserved a better fate than his final line of minus-11 yards on 14 carries, as it seemed like there were usually two Wolverines in the backfield each time he took a handoff.
Daniel did make the best defensive play of the game, chasing down Johnson at the Open Door 15 after a 43-yard run. On the next play, senior Jafet Fernandez caught quarterback Drevonte Hale in the backfield and forced a fumble, resulting in the Patriots' lone forced turnover of the day.
"Open Door is interesting," Baird said. "They have a couple of nice linemen. They've got some nice young playmakers. I was impressed with them and I was impressed with how hard they played. They never gave up. They keep on going until the whistle and they never quit the entire game. They're good kids with incredible sportsmanship and their coaches are good guys."
Starting the program essentially over from scratch and learning a new method of football, Lowe knows that games like this are part of the rebuilding process.
"We do have some young kids that are ready to play," Lowe said. "We are putting a lot of pressure on some of those kids to step up immediately, and they're responding. It's just a slow process. Our guys are getting better. They're working hard. There is no quit in them, and I can't fault them for anything in that."
Contact Dan Gilles at dangilles73@gmail.com. Follow him on Twitter @DanGilles1973

NEO Sports Insiders Newsletter
Sign up to receive our NEOSI newsletter, and keep up to date with all the latest Cleveland sports news.