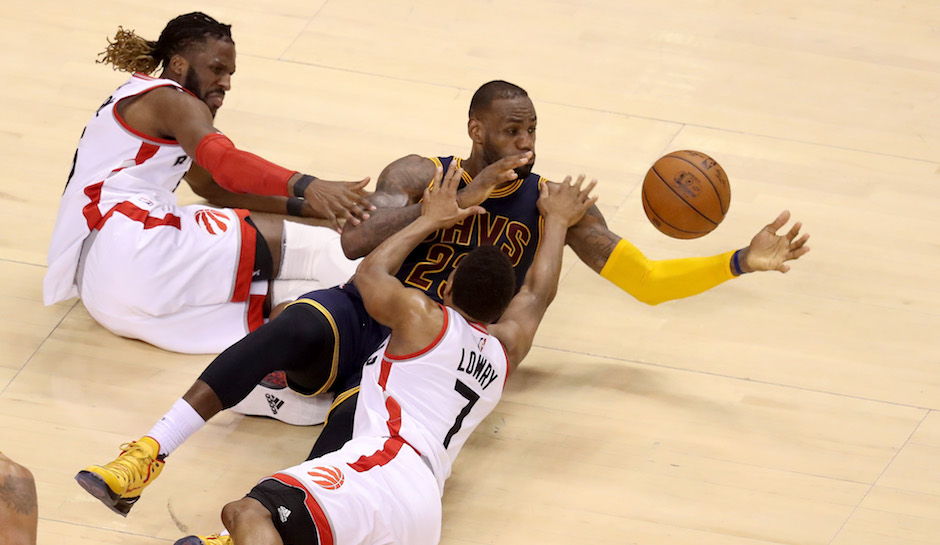 This weeks NEO Sports Report Weekend Recap is brought to you by Amazing Tickets.
You can grab the hardest to find tickets to the biggest game in town by visiting http://amazingtickets.com/
It was another wild weekend in Cleveland sports that saw plenty of high and lows.
The Cavaliers got things started right with a win in Toronto to clinch the Eastern Conference Finals and earn a birth in the NBA Finals that will start later this week on Thursday Night. If they play Golden State then the series begins on the road for Games One and Two before returning to Quicken Loans Arena one week from tomorrow. If they play OKC Thunder, then the first two games will be at home. No matter the order or opponent, click over to http://amazingtickets.com/ and punch in the promo code NEO Sports to get your 10% discount on tickets.
The Indians took it on the chin, losing 3 of their last 4 games. They lost Friday night and yesterday to the Baltimore Orioles in close games, before getting blown out today to the Texas Rangers. If they want to stay towards the top of the division, they better get it figured out soon. And when they do, make sure to attend games and show your support. To get the best tickets to those games, visit http://amazingtickets.com/ and enter promo code NEO Sports for 10% off. They take on Texas at home the next two nights, before welcoming Kansas City in for a 4 pack following that.
The Gladiators stayed hot, wining their fourth straight game in a 63 – 40 shellacking of the Philadelphia Soul Saturday night at the Q. Their record improved to 5 – 3 and they are starting to find their form. If you want to catch their next home game this Saturday, visit http://amazingtickets.com/ and enter the promo code NEO Sports for 10% off.
Perhaps the brightest spot in Cleveland right now is shining over the Lake Erie Monsters as they have advanced to the Calder Cup Championship Finals against the Hershey Bears. Games 3,4 and 6 will be held at the Quicken Loans Arena. In order to obtain tickets, click on http://amazingtickets.com/ for your 10% off with the promo code NEO Sports.
Jessica Eye lost yet again at UFC Fight Night, her third straight defeat and leaving her future in the UFC in serious doubt. Perhaps Dana White will throw her a bone and let her stay on the roster long enough to compete at UFC 203 in Cleveland on September 10.
With two championship rounds set to being in Basketball and Hockey, and http://amazingtickets.com/ having you there to witness it live, June will be the biggest month in Cleveland history so hold on tight.
You can follow Vince McKee on Twitter at VinceTheAuthor

NEO Sports Insiders Newsletter
Sign up to receive our NEOSI newsletter, and keep up to date with all the latest Cleveland sports news.