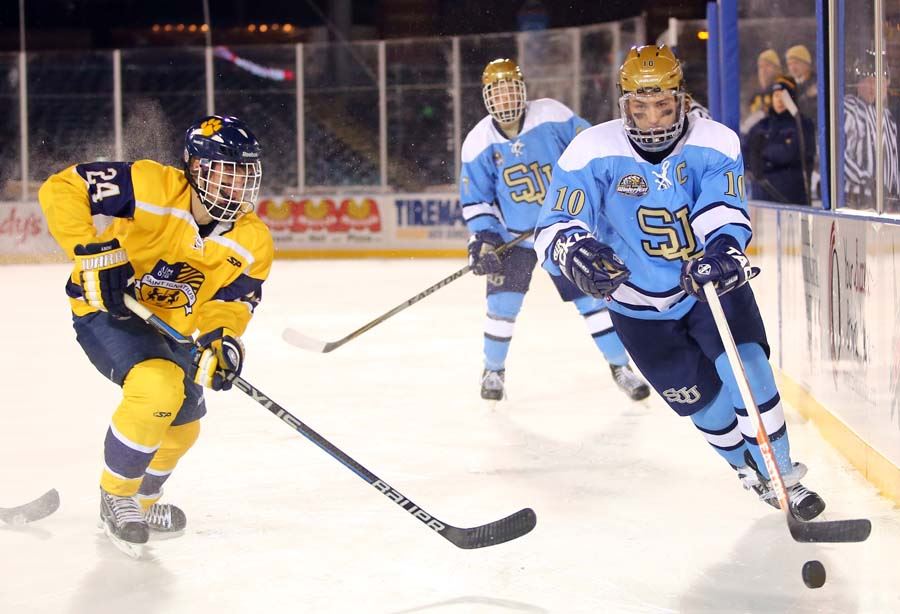 Before we waste any of your time, please note this position is unpaid.
If you're still reading, you're here because you have a passion for hockey and writing about sports.
Here at NEO Sports Insiders, we strive to provide quality coverage of high school sports and with the hockey season ramping up, we'll be ramping up our coverage of local tournaments and the State Playoffs, beginning in February.
We are looking for writers to cover high school hockey games anywhere in Northeast Ohio. Eastside, Westside. Akron/Canton. From Lorain to Geneva County. From the shores of Lake Erie to Stark County. We'd like to put Northeast Ohio hockey in a bigger spotlight.
Although it's an unpaid position, it would be an opportunity to have your work posted on a website that gets upwards of 100k readers per month, and would be valuable experience, especially for students.
Our site launched in August 2015 and last winter, we exclusively covered the Baron Cup in partnership with the GCHSL. We also were at State Tournament Sectionals, Districts, and went to Columbus for the Frozen Four at Nationwide Arena.
Many of our writers started working for us while they were still in school and we have a young staff.
Perhaps you're not a student, but just a fan of high school hockey, or even a family member of a player at a school.
As anyone who follows Northeast Ohio hockey knows, there's not enough coverage in local media. We hope to do our part.
Maybe you are the parent of a player and you're already at a game that day. After the game, if you'd like to write an article about what happened, we'd love to include it on our site.
Along with the articles, whatever games you are covering, we will re-post/retweet your updates to let people know what's happening around Northeast Ohio hockey during games.
We have no minimum number of articles per week that you'd be required to write. There's no deadline of when to turn your story in. Just within a reasonable time frame after the game ends (not the next day).
We wouldn't ask you to go somewhere far away to cover a game.
You pick the schedule, you pick the games you can cover.
All we ask is that if you commit to covering a game, don't cancel at the last minute.
This position is open to anyone who has knowledge of hockey and experience writing for other websites is preferred, but not required.
Reach out to us by e-mailing NEOSportsInsiders@Gmail.com. If you are able to attach or include a link to previous work, please add that in the email. We look forward to hearing from you and hope to shine a light on all of the great hockey in the region.

NEO Sports Insiders Newsletter
Sign up to receive our NEOSI newsletter, and keep up to date with all the latest Cleveland sports news.